Hispanic Heritage Month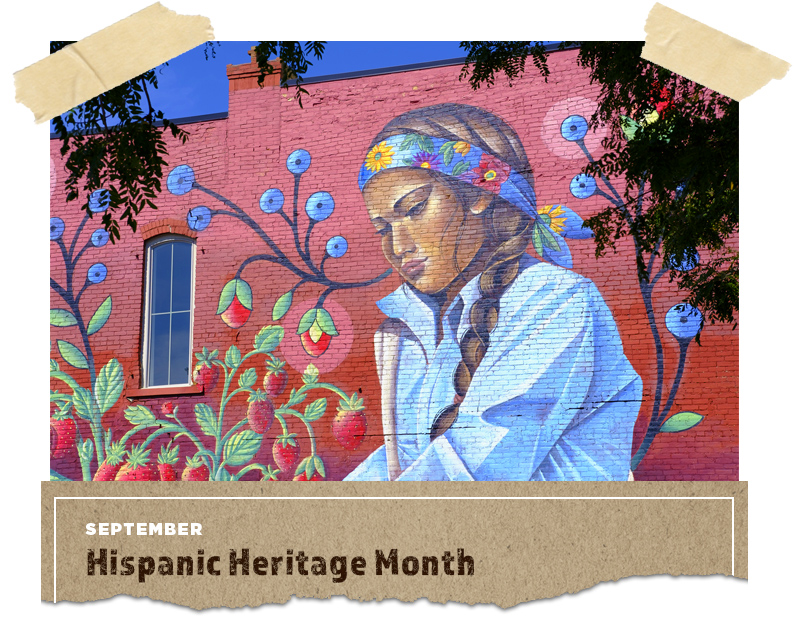 Nanibah Chacon's mural "Maawed Miijim: The One Who Provides" in Lansing, Michigan, depicts the act of wild strawberry picking, sacred to the Anishinaabe. Chacon, Diné and Chicana painter, muralist, and art educator, depicts Indigenous and Latin women in power in her work. This mural was completed during Chacon's time as an artist in residence at Michigan State University's Residential College in the Arts and Humanities. Photo Courtesy: Jackie Hawthorne, MSU College of Social Science.
This month, we celebrate the "National Hispanic Heritage Month." A month set aside to celebrate the history, cultures, and contributions of America citizens whose ancestors came from Spain, Mexico, the Caribbean and Central and South America.
---
---
Additional Resources