Dean's Research Associate: Raúl Rodriguez
January 25, 2023 - Karessa Weir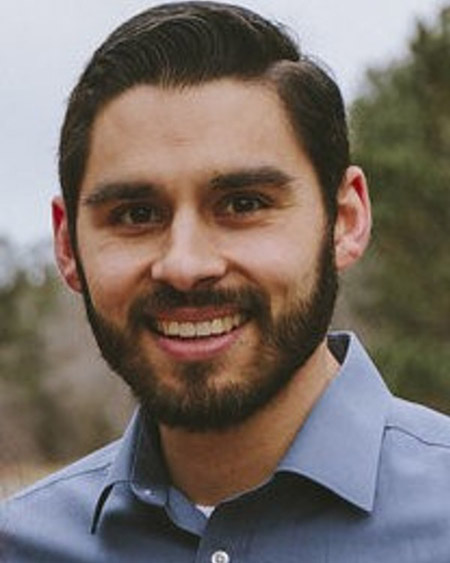 Dean's Research Associate Raúl Rodríguez has joined the MSU Department of Political Science from the School of Civic and Economic Thought and Leadership at Arizona State University. An alum of "Teach for America," Raúl earned his PhD through the University of Notre Dame. His research focuses on American liberal democracy and the teachings of French political philosopher Alexis de Tocqueville. 
I applied to this program because I want to be part of a movement dedicated to making higher education more diverse, equitable and inclusive. This program is a unique and important avenue by which young scholars of differing perspectives can be part of an interdisciplinary community dedicated to making excellent education available to all students," said Raúl.
"As a former Teach For America (TFA) high school teacher, I am firmly committed to this noble effort. Throughout my life, I have witnessed how caring mentors and professors from different backgrounds can make a lasting impact on students and communities."
The College of Social Science announced last spring that four accomplished academics joined the Dean's Research Associate Program as a part of the program's third cohort of postdoctoral scholars. 
The DRAP was established in 2018 as a major College initiative aimed at promoting an inclusive scholarly environment in which outstanding emerging scholars can advance diversity, equity, and inclusion throughout the college and campus community.
Associates will have a minimal teaching load, will be mentored and supported by established college faculty, and will participate in the Dean's Research Associate Development Institute with the ultimate goal of transitioning them into tenure-system positions at Michigan State University.
"I cannot wait to see the incredible things this talented group of academics will accomplish during their time in the Dean's Research Associate Program," said Dr. Nwando Achebe, the College of Social Science Associate Dean for Diversity, Equity and Inclusion. "Their diverse backgrounds, skillsets and research interests are sure to strengthen and enrich our campus's academic culture."