Dr. Brandy Ellison receives outstanding faculty award
April 24, 2023 - Emily Jodway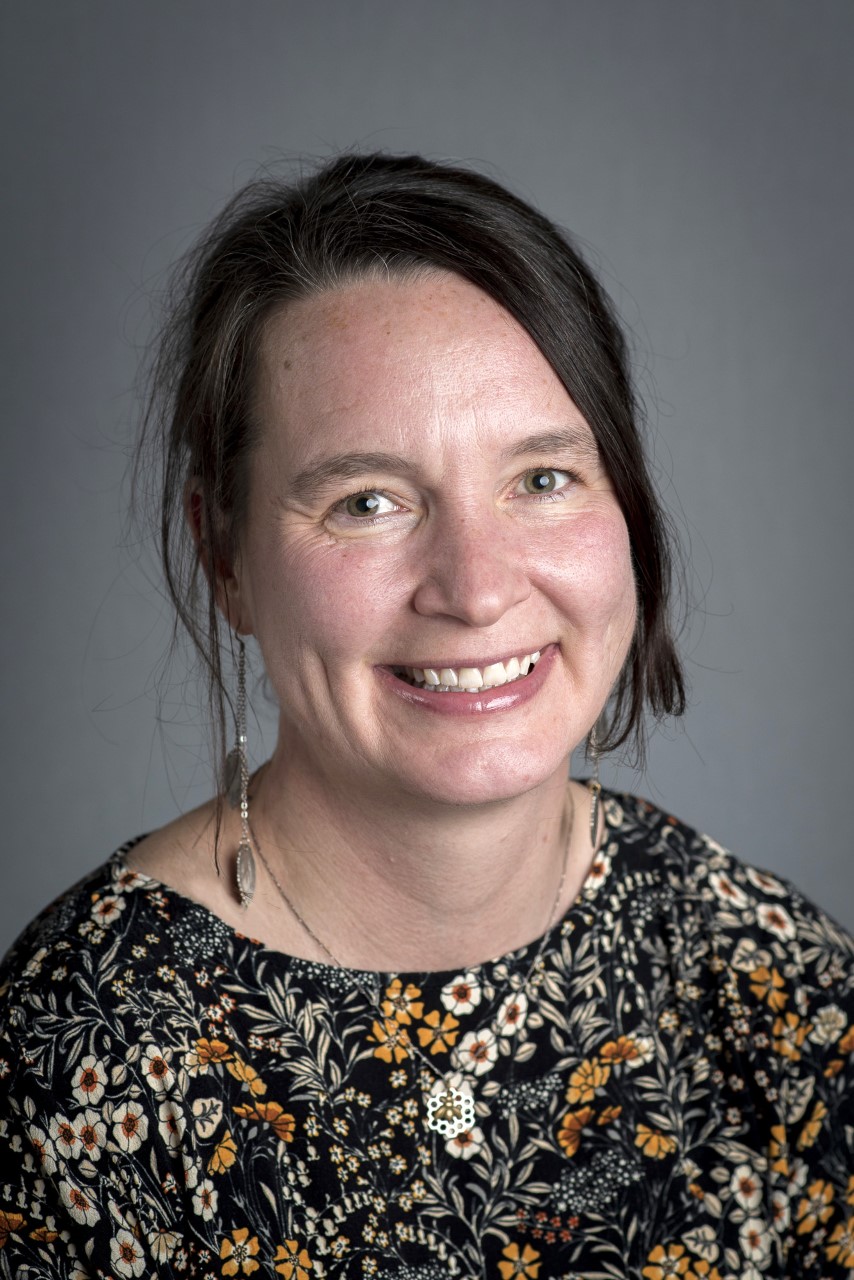 While the classroom is meant to be a place where a group of students learn from their instructor, typically someone with a vast array of knowledge in the area they are teaching, Dr. Brandy Ellison never wants her students to feel nervous or intimidated by her or that their opinions mean any less. This idea of 'humanizing' the classroom is something that Dr. Ellison frequently discussed when describing her approach to teaching Integrative Studies in Social Science. 
"I try to make myself as approachable to students as I can," she explains. "I like to make jokes, make a little fun of myself, admit when I make mistakes … I think it helps make students feel more comfortable, and I want them to feel like they can talk to me, that if they need anything I can help them work through it."
This interpersonal approach greatly benefits Dr. Ellison in her ISS courses, Society and the Individual and Evaluating Evidence, and her educational efforts earned her the College of Social Science 2023 Integrative Studies in the Social Sciences Teaching Award. 
"All I really want is to be a good teacher, so it means a lot to have that recognized," she said. "I also know so many of my colleagues in the College are also doing amazing work, so it's great to be in such good company."
Dr. Ellison earned bachelor's degrees in sociology and history before going on to receive a PhD in sociology. As an assistant professor in ISS and the former Director of Student Success for the College of Social Science, much of her research surrounds the concept of education as a social organization and the role stratification plays in education. 
"Inequality and issues of DEI play a huge role in terms of how I try to run my classes and in the materials I teach. Even if it's not the explicit focus of my classes, we'll touch on areas of differences in systemic inequalities for topics that come up in every class."
Dr. Ellison's teaching philosophy is that students learn best by doing. Her ISS classes aim to provide students with an overview of what a social scientific approach to things looks like, and her goal is to help them understand how they can apply social sciences to understanding how to make the world a better place. With some classes containing over 200 students, she makes an effort to involve the students with a lot of small-group work, using activities rather than just lectures to provide practical applications to concepts learned. Students present their work in teams, receive feedback and can use their peer's projects as resources for each other. 
"Some students prefer not to talk in front of the full class, so I try and provide opportunities for them to discuss things in small groups. That's one big key [to teaching] is providing various ways for students to contribute in ways they feel comfortable."
As a social scientist, Dr. Ellison hopes to see a future where the US education system becomes more equal. "Education and educators can play an important role in what equality looks like in our society, and I want to be a part of that," she explained.

Read more about Dr. Ellison and the efforts of the Center for Integrative Studies here.