Social Science graduates celebrate memories and milestones at Spring Commencement
May 11, 2023 - Emily Jodway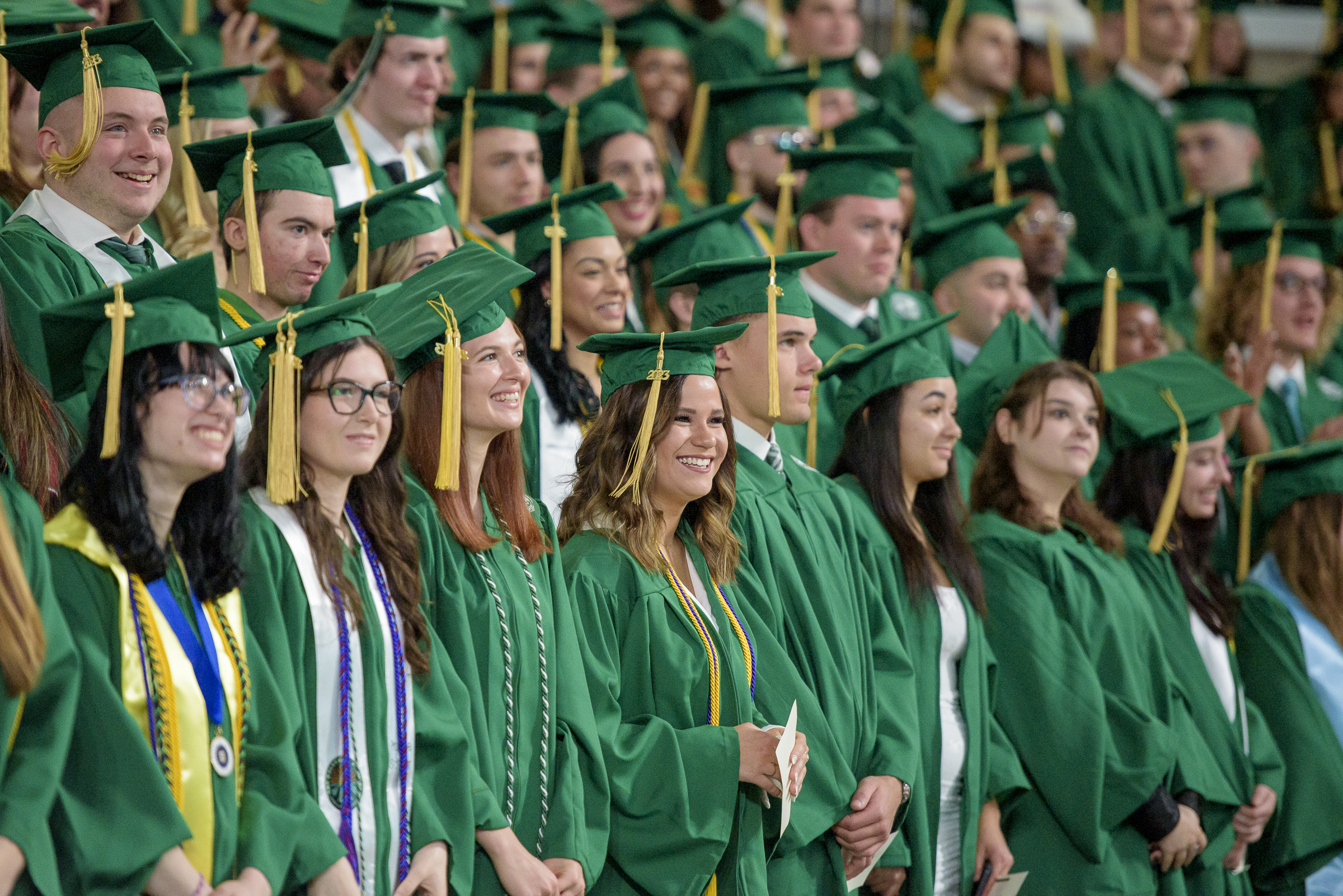 Photo credits Jacqueline Hawthorne.
The Michigan State University College of Social Science honored graduates in a Saturday morning commencement ceremony on May 6, capping off a year of many successes for the College and its students and faculty. 
The Class of 2023 endured four years of many ups and downs, including several months of online classes held off-campus due to the Covid-19 pandemic, persevering through it all to walk across the stage at the Breslin Center and earn their degrees. 
Each ceremony also included a moment of silence for Arielle Anderson, Brian Fraser and Alexandria Verner, whose lives were tragically lost in the February 13 shooting on campus.
Dr. David Kelly, Chief Global Strategist and Head of the Global Market Insights Strategy Team for J.P. Morgan and MSU economics alum, served as this year's commencement speaker for the College of Social Science. He encouraged graduates to, above all else, respect themselves and respect others throughout their lives. 
"In the next few days, most of you will be clearing out dorm rooms and moving on to the next stage in your lives," Kelly said during his speech. "As you are packing your suitcase, you'll be checking drawers and closets and under beds for anything you've left behind. But just before you latch it shut, check one other thing: Make sure you have packed all your respect. Your respect for your mind, your judgment, your health and your wealth and everything else. But most of all, make sure to pack your self-respect. Then shut the suitcase, walk out the door and be amazing!"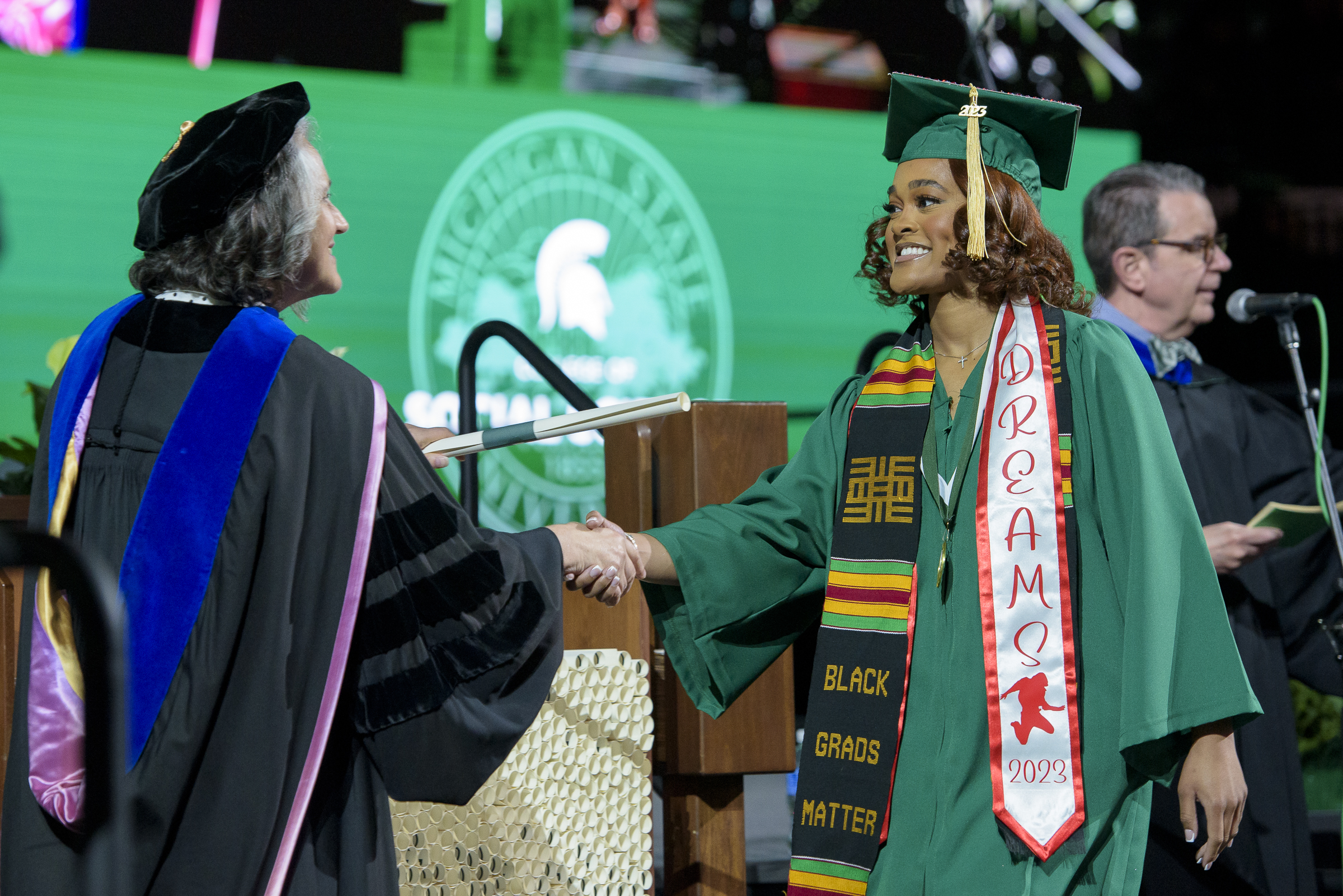 Students crossed the stage to shake hands with Dean Mary Finn and receive their diplomas. In addition, Outstanding Seniors as well as the 35 Social Science students graduating with a perfect 4.0 were recognized for their hard work. Faculty who received end-of-year awards were also honored. 
This year's student commencement speaker was psychology student Jessie Greatorex. Jessie spoke to her fellow students with candor about the poignant moments experienced by the Class of 2023 and the lessons learned along the way. She urged students to take these lessons with them into the 'real world' and continue to strive towards knowledge and discovery.
"MSU has taught us a lot; most importantly, it has taught us to never stop learning," she said. "For some of us, after today, we may never return to a classroom, but that doesn't mean the learning stops. Because the greatest discoveries happen when we least expect them to. So to my fellow peers, after this ceremony ends and we all begin our separate journeys, I hope you also take the time to reflect on the lessons you have learned from your time here. How you can use this knowledge to teach others, to change the world little by little."
The full ceremony will be available to watch in the coming weeks here.