MSU Lyman Briggs/Sociology associate professor receives prestigious National Science Foundation award for their work in the social and historical aspects of reproductive health.
July 13, 2023 - Karessa Weir
Associate Professor stef shuster has received a CAREER grant from the US National Science Foundation, the most prestigious award offered for early-career researchers.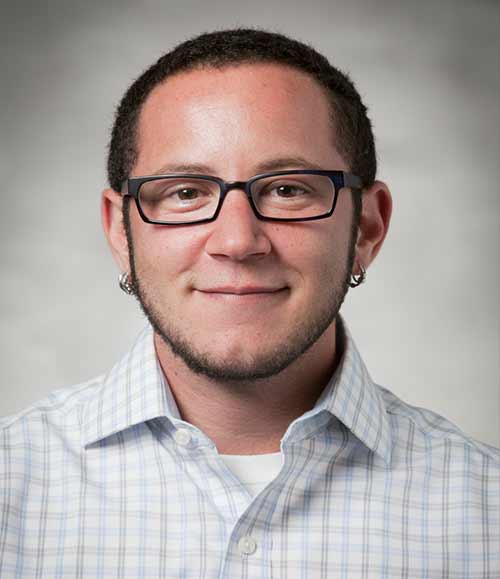 Dr. shuster's research project,  "The Consequences of Efforts to Control Human Reproduction for Science and Medicine," will examine how historical efforts to control human reproduction shaped the ways scientists and medical communities understand reproductive health in contemporary times.
 "In the 19th and early 20th centuries, scientific and medical communities worked alongside the state to 'improve' the nation's hereditary pool, including through forced sterilization of marginalized populations. This project investigates how these endeavors influenced the developing medicine of reproduction in the late 20th century and how it continues to influence scientific knowledge and reproductive health," Dr. shuster wrote.
 The study will also enhance undergraduate and graduate education by introducing students to lasting issues in reproductive health. Dr. shuster will mentor students on data collection and analysis and work with them to create a digital archive that advances public understanding of inequalities in reproductive health.
 "Better understanding of scientific, economic, political, and social barriers to reproductive health is both critical and timely, especially in the face of major ideologically driven attempts to limit reproductive healthcare access in recent years. Prof. shuster's NSF-funded project will go a long way toward providing this better understanding, which will be informed by careful analysis of the historical antecedents that have led us to our present context." said MSU Sociology Chair Dr. Aaron McCright.
With the $400,000 grant, Dr. shuster will use a combination of content analysis of scientific articles on reproductive health, archived correspondence with health providers and scientists,  and interviews with 50 people about their experiences in reproductive health. Their major goal is to understand how historical and contemporary scientific and medical understandings of marginalized groups influence their experiences with reproductive medicine and health.  With undergraduate students in Lyman Briggs College, Dr. shuster will also create a new public digital archive to house these data, with assistance from MSU's G. Robert Vincent Voice Library and Digital Repository Team. This research offers vital contributions to the social study of medicine, science and technology studies, and broader understandings of the social and historical factors that contribute to health inequalities.
"This prestigious award is well-deserved. stef's work, following on the heels of their important book about transgender medicine, will bring new knowledge about a subject area that has been traditionally ignored and is critically important for addressing health disparities," said Lyman Briggs Dean Dr. Kendra Cheruvelil.
NSF CAREER Awards support early-career faculty who exemplify the role of teacher-scholars through outstanding research and education. It is among the NSF's most prestigious national honors and a major milestone for early career faculty. Dr. shuster is one of 12 MSU researchers to receive NSF CAREER grants in 2023, worth more than $7 million. 
 "This cohort of CAREER award recipients represents one of the most diverse range of disciplines since we began submitting proposals to the program," said Dr. Doug Gage, vice president for research and innovation. "These awards demonstrate how creative our faculty are in telling their research story and in preparing a compelling application, and serve as excellent examples moving forward. I congratulate all of the awardees and wish them continued success."
Dr. shuster is an associate professor in Lyman Briggs College and Department of Sociology. Their current research in gender, medicine, and feminist science and technology studies considers how evidence is constructed, mobilized, and weaponized, which is the subject of their book, Trans Medicine: The Emergence and Practice of Treating Gender (NYU Press).