Dr. Dorothy Carter receives Early Career Award from the Interdisciplinary Network for Group Research
July 26, 2023 - Shelly DeJong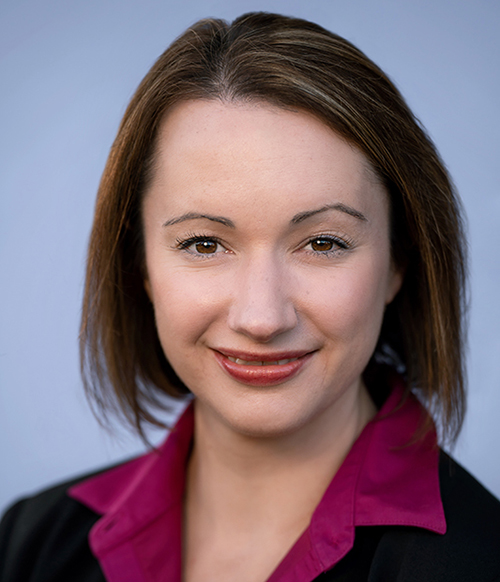 Congratulations to Dr. Dorothy Carter, an associate professor of organizational psychology at Michigan State University, who received an Early Career Award from the Interdisciplinary Network for Group Research (INGRoup). This award goes to an early career researcher within 7 years of earning their PhD whose work to date has made distinguished contributions and demonstrated a clear commitment to advancing the interdisciplinary science of team behavior, dynamics, and outcomes. 
Dr. Carter's research investigates the causes and consequences of emergent social phenomena, including leadership, trust, and coordination, in organizational teams and larger systems. Her work explores how group members can overcome differences in norms, goals, and priorities to achieve shared goals. Dr. Carter works with senior leaders and teams in multiple domains, including traditional corporations, higher education, space exploration, and scientific research centers, to develop their collaborative capacity. Her publications have appeared in multiple top journals in her field, including Journal of Applied Psychology, Journal of Management, American Psychologist, and The Leadership Quarterly. Her research program has been funded by the National Science Foundation (NSF), the Army Research Institute (ARI), the National Institutes of Health (NIH), and the National Aeronautics and Space Administration (NASA).  
"It is such an honor to receive this Early Career Award from INGRoup," said Dr. Carter,  
"especially because this intellectual community is so central to my professional identity. This award reflects the fact that I've been extremely fortunate to work with wonderful mentors and collaborators throughout my academic career." 
INGRoup award recipients are recognized at the INGRoup conference, receive a commemorative plaque, and recognition on the INGRoup website. In addition, Dr. Carter will receive complementary registration and be invited to participate in a featured session at the 2024 INGRoup conference.  
Learn more about Dr. Carter's work here.