Flint Study Away Internship Spotlight- Angie Kim
August 2, 2023 - Patti McDonald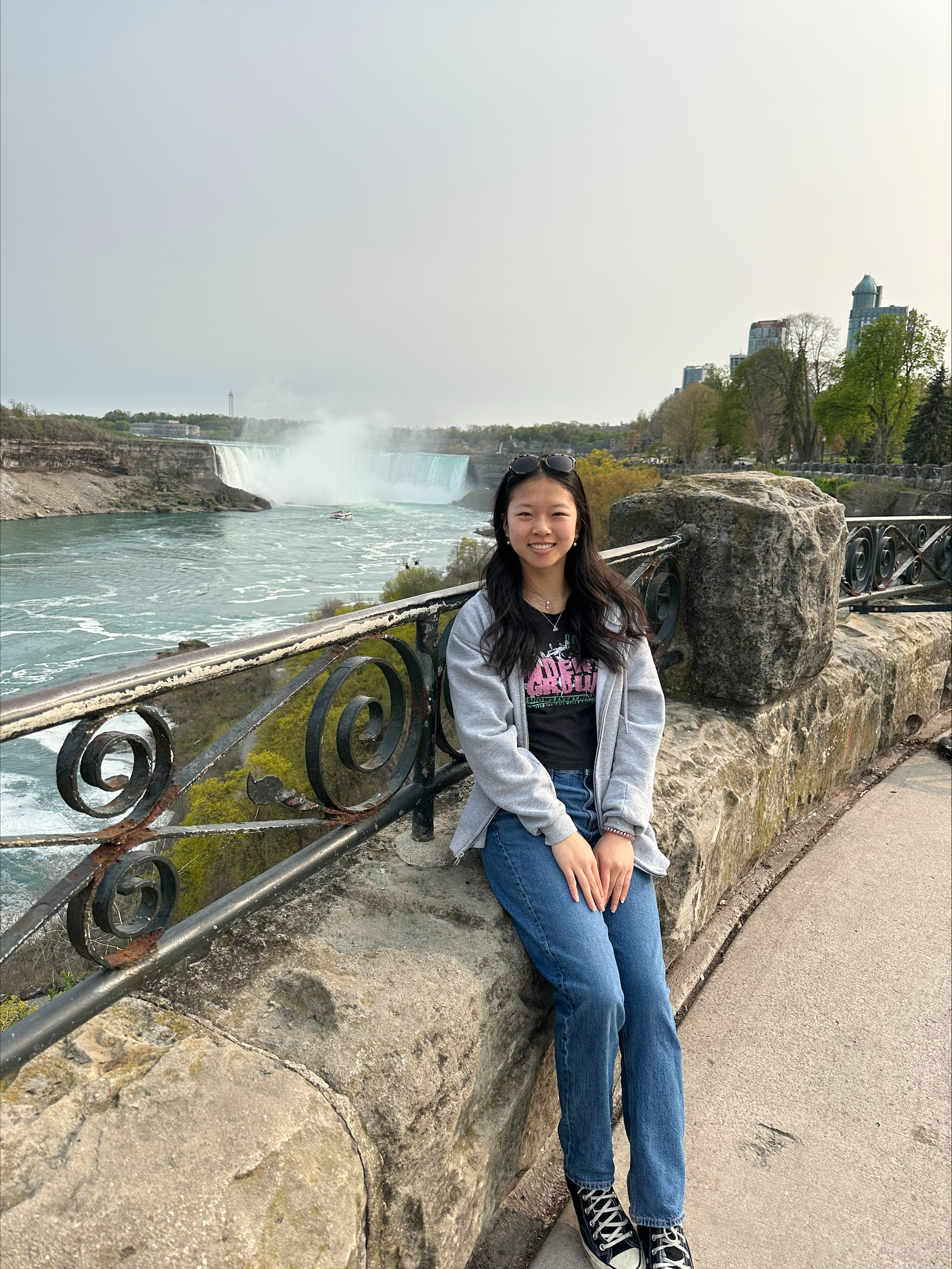 Name: Angie Kim 
Hometown - Macomb, Michigan 
Major - Advertising Management 
Year - Sophomore 
You're interning with Flint Disability Network, what do they do there and what is your role?   
The Disability Network is a non-profit grassroots organization that works with people with disabilities so they can live independently. They provide resources and services such as information and referral, nursing facility transitions, advocacy, peer support, independent living skills, employment services, and youth programs. I wouldn't say I have an explicit role because I do something different almost every day, but my work mostly concerns social media, advocacy, marketing, and the intersection of all three. I've also spent time creating profiles of legislators local to Genesee County, and I've been drafting messaging and talking points directed towards their values.  
When did you start interning with Flint Disability Network? 
I started interning on June 10th! 
What motivated you to choose Flint Disability Network to intern with? 
We go through an interview process with the Flint Study Away program coordinator, Cathy White, where we talk about our personal, academic, and professional interests and values. I told Cathy that I was interested in advocacy and community-based work, so she connected me with Katie at The Disability Network! The Disability Network was the only organization I was matched with, so I am very lucky that this has been such an enriching and positive experience.  
What do you like most about your internship?   
My top two favorite things about my internship are the people and the work. The staff here at TDN have been so welcoming and receptive towards me, which has made the experience 10 times more fun. Also, being able to engage with people in the community has been so fulfilling. I spent one week helping out with the youth program where I connected even more with fellow staff members and students in the area. I enjoy interactive engagement, so this was perfect! Regarding the work, I sat down with Katie during my first day and I told her exactly what I wanted to learn and how I wanted to do so. Some areas that I mentioned were marketing, social media work, and legislation and politics. She made sure to incorporate work from all three aspects, and it has been so fulfilling being able to explore so many different avenues! 
What have you learned during your internship? 
I've learned that especially in the city of Flint, the people and the work are always working together. Compared to other cities, Flint is much more community based and works directly with the people to make progress, which I am a huge fan of. I've also learned a lot in the realm of disability, specifically what kind of language we should be using, famous disability rights advocates, what we can do to encourage engagement among audiences, and much more.  
What challenges have you faced during your internship? 
I would say that the newness of so many things has been challenging. I'm new to the city, new to the work, new to the people, so it was a little difficult to adjust to everything in the beginning, but I feel much more at home now. When it comes to work, it can be a little confusing to understand how to do something, but I just sit in my chair for a couple minutes and let my brain figure things out. Also, if there's a bump I can't get over, I always make sure to ask my supervisor, Katie, for advice on how to proceed. 
How has your previous major, Interdisciplinary Studies, prepared you for this internship?    
My background in Interdisciplinary Studies in Social Science has given me so much diversity in my learning. The main reason why I chose IDS was because there were so many different subjects and classes that I could take. During my freshman year, I took PSY 101, SOC 100, and CJ 110, so being able to experiment with different subjects has been amazing and I like how I'm not confined to one single subject. Being in IDS has taught me that there are so many different factors that come into play with disability. For example, we talk about the functions of the brain in people with disabilities in psychology, why disabilities have been perceived so negatively in society and why barriers exist in the first place in sociology, and the criminal justice system in relation to people with disabilities in criminal justice. Being able to collect information from different social science areas has allowed me to diversify my experience and gain a broader understanding in this internship. 
Can you share your experience with the Flint Summer Study Away Internship program?   
It has been absolutely amazing! I cannot commend Cathy enough for the hard work she has put into reestablishing this program after COVID. This program has been so personal, with Cathy always making sure to reach out and celebrate each intern, setting up lunches and inviting guest speakers, and encouraging us every step of the way. Also, another shoutout to Brianna Mosier, who has coordinated "Flinterns," which invites interns who are working in Flint to connect with others and embrace the culture of Flint. We've done tours of the FIA, went to the farmer's market, had guest speakers, and gone around the city learning about its rich culture and history.  
Why would you recommend that other students take on an internship during college? 
I would recommend that other students get involved in internships during college because there are endless amounts of hands-on experience. Even if you're working on a computer for most of the day, you're still gaining experience that will help you in the future. Also, it gives you the opportunity to work with so many different people in different places around the world. It's one thing to be in class and learn from it, but it's another to go out and seek out knowledge for yourself.  
What are your goals/aspirations for the future?   
As of now, I would like to get a job right out of college, preferably working as a consumer behavior analyst. I recently switched majors to Advertising Management, and I am heavily interested in media and how that plays a role in what we purchase. However, I haven't left grad school out of the picture as of yet, so we will see! 
How has your internship better prepared you for the future? 
My internship has better prepared me for the future because I have learned so much about communication and teamwork. I always ask questions to deepen my knowledge because I am excited to be able to come to work every day and learn. I've also been able to experience and witness the power of teamwork within this organization, and I am more than confident that I will be able to utilize these skills anywhere I go! 
 Anything else that you might want to add would be great! 
I would like to thank Katie, Jess, and the rest of TDN staff for hosting me this summer. It was amazing to be able to meet and talk with every one of you, and I will definitely miss you all and this experience. And another huge thank you to Cathy for effortlessly putting this program together, and for putting up with my constant questions and emails.