Psychology and History student Justin Crouch is the inaugural recipient of the Henderson Family Award
August 9, 2023 - Patti McDonald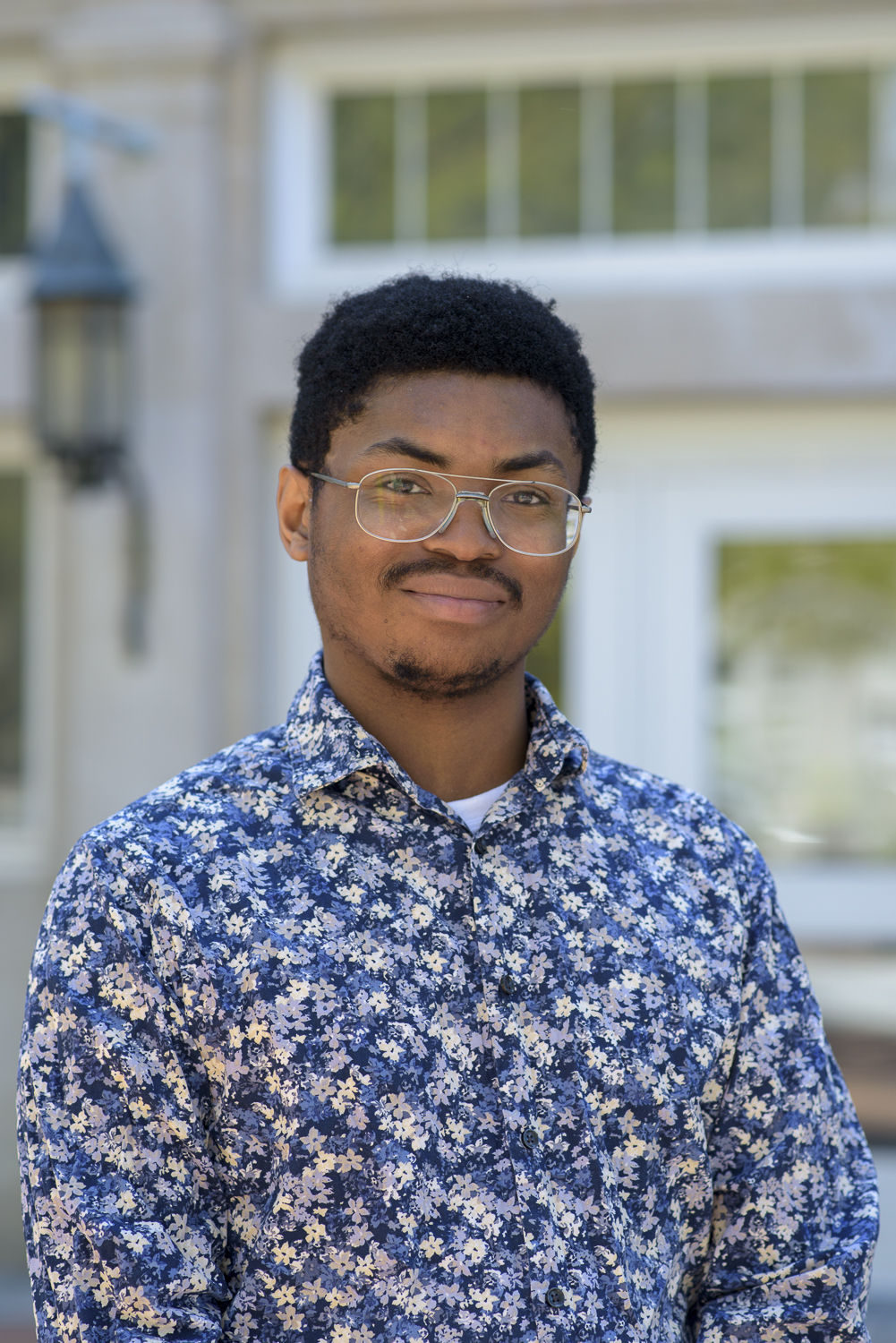 Justin Crouch, a senior majoring in Psychology (with a minor in History) was recently awarded the Henderson Family Award, making him the first-ever recipient of the award.  
The endowed award is given annually and is open to sophomores, juniors, and seniors from all majors within Michigan State University's College of Social Science. It includes $2,000 plus up to $10,000 in expenses if the research requires travel to a destination (archive, library, historical site, etc.) 
The endowed scholarship was established in 2022 by Harold and Franzine Henderson. Harold Henderson is a 1972 graduate of Michigan State University's College of Social Science. While at MSU, he funded his education by working as a campus police officer, becoming the first African American to hold such a job at the university. After his time at MSU, Henderson graduated from Harvard Law School, which led him to be one of the first African Americans to work at a major law firm in Washington D.C. Additionally, Henderson served for 16 years as the Executive Vice President for Labor Relations and Chairman of the Management Council Executive Committee for the National Football League. Henderson was at one time the highest-ranking African American ever in professional sports administration. He is currently the President of the NFL Player Care Foundation. 
Henderson said his own experience and upbringing led him to establishing the endowed scholarship. He wanted to provide students with financial assistance for research, internships and study away and education abroad experiences. 
"Growing up, our family's income level was pretty low, and our standard of living was extremely low," Henderson said. "There are so many kids who because of their background and lack of experiences and resources, can't achieve the things that they want to, and I felt compelled to try to improve that prospect for at least a few kids." 
"Because of my realization that it was sheer luck that I became as successful in the business world as I did. I try to help people get a little bit of background, a little more fulfillment and exposure." 
Before receiving the Henderson Family Award, Crouch worked closely with the College of Social Science's Scholars and was introduced to Professor of History Dr. Walter Hawthorne through Associate Professor of History Dr. John Waller. 
"Dr. Waller kind of brought up this opportunity of working on a project and working with old files of enslaved people over in Virginia," Crouch said. "I was interested in it because history to me is something I'm very interested in and passionate about." 
"I believe that history itself is very important and impactful because not only does it kind of help educate us about today's world and kind of just you know, what actions you can take to avoid stuff that's happened in the past. It is also important to look back at where we came from and what's happened in our history and learn from that." 
Dr. Hawthorne was seeking students to work on Enslaved.org, an MSU-based grant-funded project that has resulted in an ever-growing digital repository with information about named enslaved people of African descent. The project's website has attracted interest from scholars seeking data to answer questions about slavery and African American genealogists looking for information about their family history. Hawthorne recommended Crouch for a PURI Award (Provost's Undergraduate Research Initiative). The PURI offers students up to $2000 and they are matched with faculty on a research assignment and work up to a certain number of hours per week. 
"Dr. Waller knew that Justin was interested in us, so Justin started off working for me on a PURI and then Justin happened to get a scholarship from Harold Henderson, becoming the first Henderson scholar, continuing to work on the project under the Henderson Award." 
With both scholarships, Crouch was able to work with Dr. Hawthorne and Heather Bollinger, an archivist in Virginia who frequently collaborates with the Enslaved.org project. For his project, Crouch extracted information about named enslaved individuals from wills and inventories of the holdings of enslavers, including some of our nation's Founding Fathers.  Crouch compiled that information into a dataset and eventually published it and a peer-reviewed article, "Revolutionary Probate Records in the Fairfax Court Slavery Index, 1767-1791," in the Journal of Slavery and Data Preservation. His data has also been made searchable on the Enslaved.org platform. 
This dataset brings together enslaved and free people of color and indentured white servants who appear in Fairfax (Virginia) Circuit Court probate records during the period prior to, during, and immediately following the American Revolution. It is part of the wider Fairfax Court Slavery Index project, housed at the Fairfax Circuit Court Historic Records Center in Fairfax, Virginia. This ongoing initiative, begun by court archivists and genealogists in 2015, seeks to index all enslaved people, free(d) persons of color, and indentured white servants who can be found in the Clerk's Office's historic records from the years 1742 to 1870. 
"I am proud of Justin and his work," Dr. Hawthorne said.  "It is quite remarkable for an undergrad to publish a peer-reviewed article." 
Crouch said he was especially proud to work closely on a project that could help other African American people get answers about their ancestors, something that might not have been possible before without a digital record.  
"This is about people's history, even my own history because I have ancestors who were enslaved people," Crouch said.  
"So, for me, in particular, this is kind of not only just interesting information, but just important in terms of just kind of understanding more about slavery and just the impact it's had on this country." 
Henderson said he is quite satisfied with the fact that his endowed scholarship is helping a student like Crouch work on something that is so imperative to history and other African American people. 
"If you are a minority or someone who has enslaved people in your family's ancestry, a resource like 23 and Me can be a dead end since enslaved people weren't allowed to keep records or journals or anything like that," Henderson said. "There are enslaved people in my own family's history and to be able to get answers to connect one's identity is truly remarkable." 
"With Enslaved.org, people are getting to connect the dots with their family's history, and I am honored that my scholarship is helping students to be involved in projects like this that truly have real world impacts." 
Read Crouch and Hawthorne's article here.