Professor of History Dr. Glenn Chambers recommended as interim dean of Residential College in the Arts and Humanities
August 15, 2023 - Patti McDonald
The College of Social Science would like to congratualte Professor of History Dr. Glenn Chambers as he was recently recommended to serve as the interim dean of Michigan State University's Residential College in the Arts and Humanities (RCAH).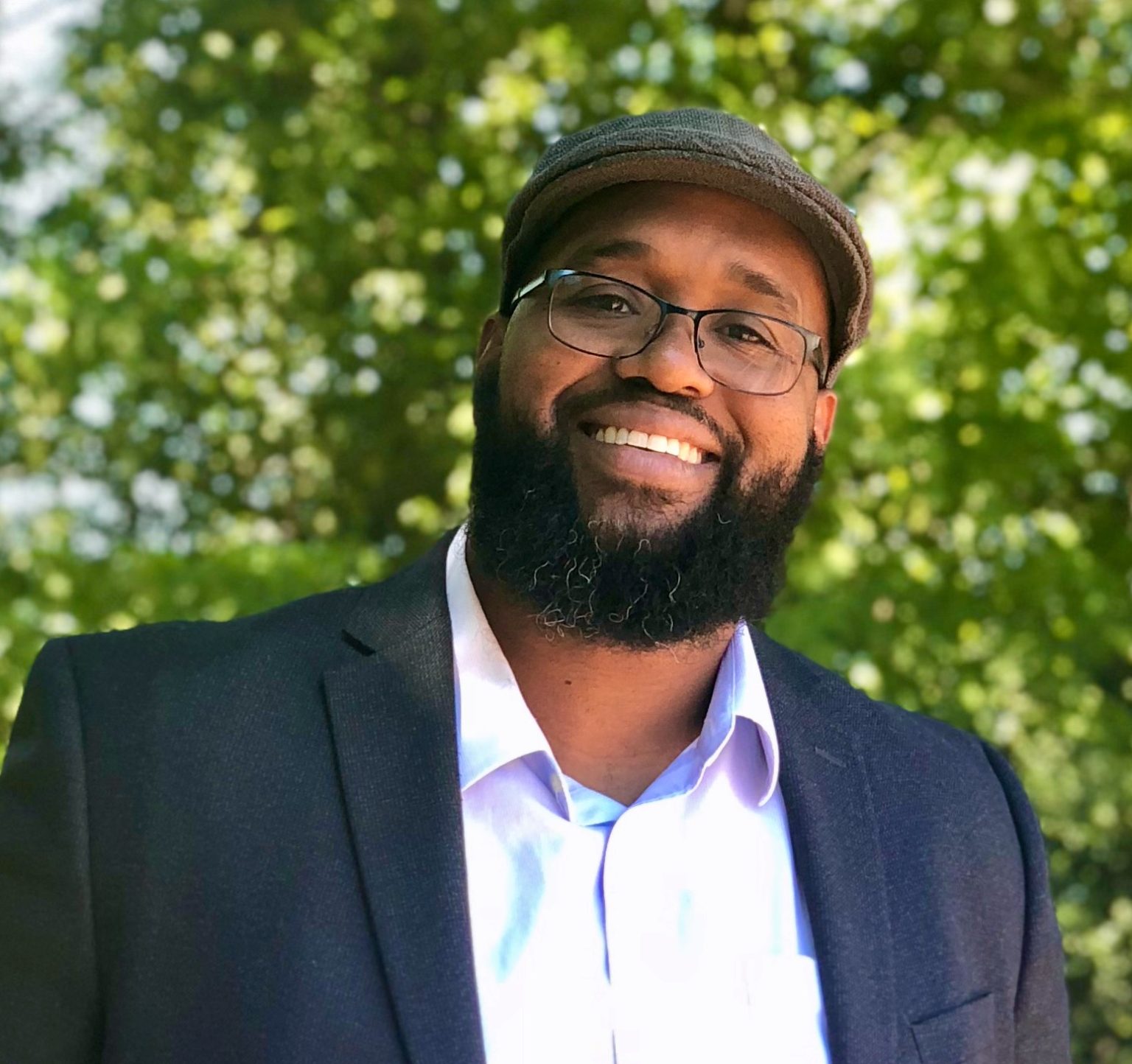 Dr. Chambers has been serving as interim dean designee since August 7, and will serve in that role until the Board of Trustees meeting is held on September 8, where his recommendation will be considered. He currently serves as associate dean in MSU's Honors College and is a member of the Honors College's Diversity, Equity, and Inclusion Leadership Team.  
Chambers said he was motivated to take on this new position because he firmly believes in RCAH's mission to improve MSU students' lives.  
"I took on the position because I believe in RCAH, its mission, and its potential to change the lives of students at Michigan State University and the larger community for the better," he said. 
"The RCAH focus on the interdisciplinary arts and humanities and how it can be used to address real world social issues is extremely important to me and aligns with my own background as a first – generation student with a liberal arts education." 
A faculty member in the History Department, Chambers is a historian of the modern Caribbean and specializes in the former British colonies post-emancipation. He has written two books on Carribean immigration as well as co-edited a volume on the African diaspora. Chambers has also authored a plethora of scholarly publications.  
Chambers earned his Ph.D. in Latin American and Caribbean history from Howard University.  
"As a historian and musician, I have always gravitated to the humanities disciplines, but struggled early in my undergraduate years to find ways to impact my community," Chambers said.  
"I wish there was a college like RCAH when I was a student. By taking on this role, I hope that I can do my part to ensure that the college and its mission continues for generations to come." 
Prior to working with the Honors College, Chambers served as the associate dean in the Office of Undergraduate Education and served as the Director of the African American and African Studies Program. 
As he settles into his new role, Chambers said he will draw upon his experience in previous positions where he's learned to foster relationships with people across the university to accomplish goals and help enhance the lives of students while creating a positive impact. 
"I think my previous positions have taught me the value of collaboration and working across multiple units on campus," Chambers said. "Building partnerships is essential in order to sustain any high- level program at a university the size of MSU.  My previous roles have taught me the value of listening to stakeholders, building consensus, and using ethical practices when acting on behalf of those you serve."  
Chambers said he is excited to be working with the RCAH community and is proud to advance their mission.  
"RCAH is a thriving intellectual community that has much to offer to the larger university," Chambers said. "A residential college experience devoted to the arts and humanities, especially with its social justice mission, is unique at institutions the size of MSU.  It is an innovative concept that I will help to promote at every opportunity."