Welcome to Michigan State University and the College of Social Science.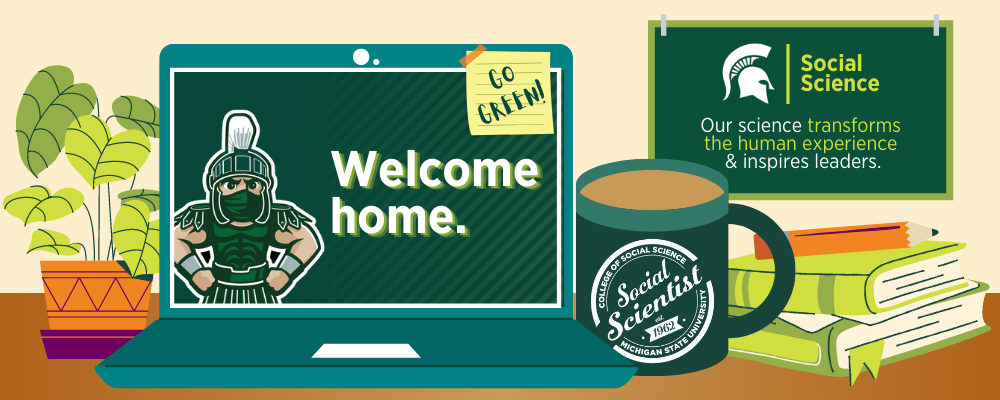 As you begin your journey of remote learning with us, please know we have many resources and services available to make this semester a rewarding start to your world class MSU experience! On this page you will find welcome messages, information on how we can support you, unique opportunities, some of our research and much more! Together we will!
Welcome Messages
Walter Hawthorne
Associate Dean for Academic and Student Affairs
Nwando Achebe
Associate Dean for Diversity, Equity & Inclusion
---
LeShawn Harris
Associate Professor, History, MSU
*This video in its entirety was filmed in accordance to CDC safety guidelines.
Felicia Wasson
Director, Community and Stakeholder Relations for The Coca-Cola Company North America, MSU/College of Social Science Alumna
---
---
So you're a social scientist now. What does that mean?
Our science transforms the human experience and inspires leaders. Watch to find out how.
---
Welcome Kit
This kit has everything you need to know about being a social scientist.
---
Student Resources
Find out how we can help you start a rewarding career path.
Find out how you can learn immerse yourself in unique learning experiences. *Study away and study abroad programs are not available in Fall 2020 due to the COVID-19 global pandemic. Keep in touch with your advisor for the latest updates.
Don't wait to get help, get started now to ensure your success.
---
---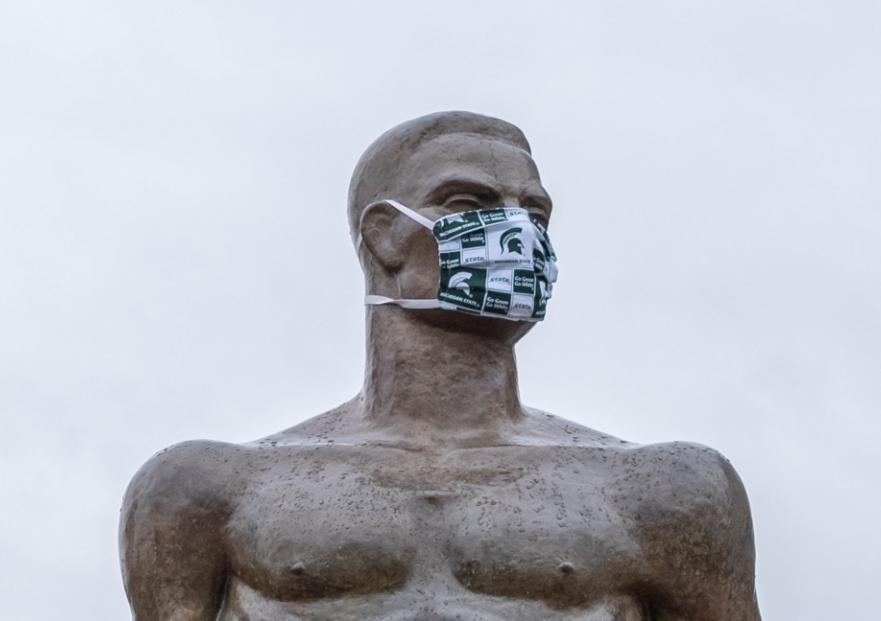 Keeping Spartans Safe
Find out how MSU is keeping us safe during the COVID-19 global pandemic, more on online learning and how together, will we be successful.
---
Scholarships
We have many scholarships available. Apply today!
---
What will be your major?
Find out about what our College has to offer in all of our Departments, Schools and Programs.
---
Social Scientists in Action
We want to make the world a better place. That means we as social scientists work to solve some of society's biggest problems. Learn about some of our research from faculty and students. 
Jennifer Cobbina
Criminal Justice, MSU
Angela Hall
Human Resources and Labor Relations, MSU
Bridge Scholars
Our Bridge Scholars is a group of student leaders and undergraduate researchers focused on making our world more equitable and just.
---