Michael Marchiori: Making Change by Giving Pack
Michael Marchiori graduated from MSU and the Social Science Scholars Program in May of 2019. By that time, he was already the CEO of a nonprofit organization he had started during his college career, called Giving Pack.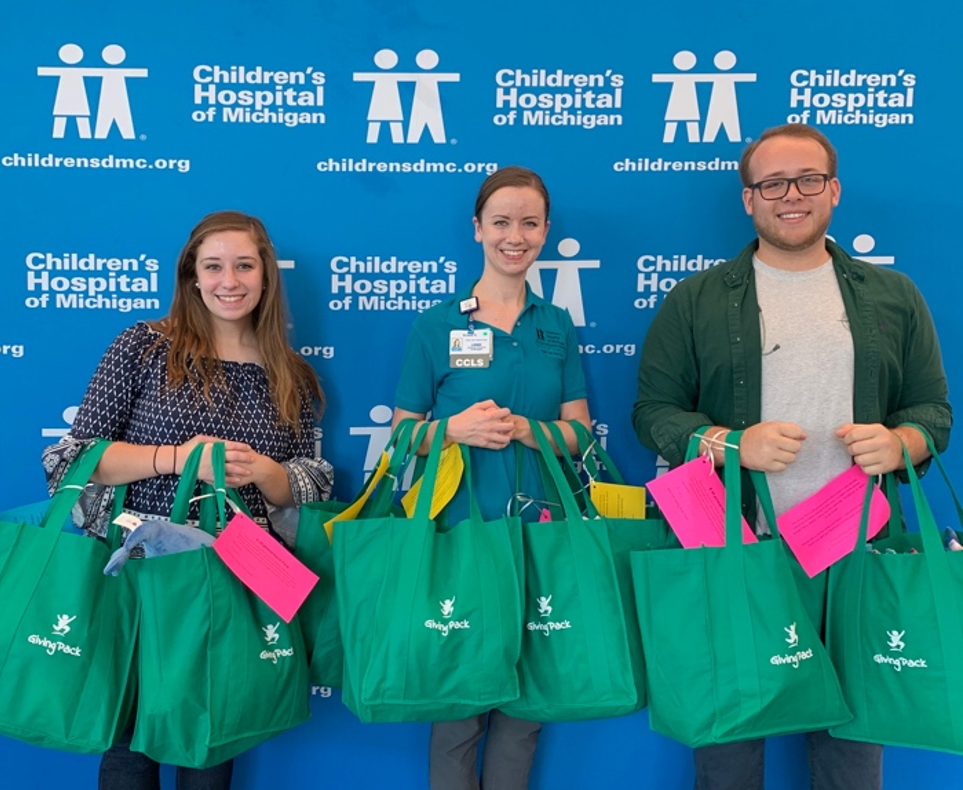 "Throughout high school, I was always really active with school organizations and developed a real appreciation for community service and intended on continuing these efforts throughout college and my professional adult life. But when I got to MSU, I was overwhelmed by the number of student organizations available and had a hard time deciding on which ones I was going to join," Michael explained. 
"I had always planned on starting a nonprofit organization after college but decided that instead of joining a dozen new organizations, I might as well get a head start and create my own organization that would allow me to pursue all of my community service interests. This led me to create Giving Pack, an organization that provides relief packs to various communities in need. Since establishment in 2016, we have created projects that have allowed us to promote education, health and wellness, and environmental sustainability."
The organization was Michael's idea, but creating much more than a one-person job. "Although I had come up with this idea for Giving Pack, I knew that I could not do it all on my own and recruited like-minded friends to join the team and get things rolling," Michael noted. "Together, we learned how to file for nonprofit status and establish a 501c3 organization, created a website and logo, wrote our mission statement, and started a GoFundMe. We raised our first $3000 in just a couple weeks and the rest is history!"
Juggling classes and running a nonprofit organization was not an easy task - but with impeccable time management skills and a reliable team of helpers, Michael was able to pull it off. "It was definitely a learning experience for the first couple months, but I've always found it easier to excel in my studies when I'm doing a lot outside of class," he said. "Between organizing the pack projects and throwing fundraisers, I always had something to work on when I needed a break from writing papers or studying for exams. And with the help of the rest of the team, it all came together."
Being a Scholar also helped prepare Michael for his endeavors as a CEO and steer his organization in the right direction. Tackling a range of issues covered in class, Giving Pack impacts diverse causes. "The Scholars Program showed me how to integrate my thoughts in new ways by helping me acquire a number of different scopes for social issues. Through my Scholars research endeavors in mental health and our class discussions on topics ranging from climate change to the history of Detroit, I became motivated to pursue efforts in promoting education, health and wellness, and environmental sustainability throughout the Metro Detroit area." These endeavors are all the more fitting given that Michael will be starting medical school at Oakland University in the fall. We wish him the very best of luck and know that he will make a wonderful physician.