Scholars Study Abroad
The summer after their first year in the program, Scholars take a month-long study abroad trip to the U.K. to gain a new perspective on the social and political issues discussed in the Scholars seminars. The trip is also an opportunity for students to grow and develop their self-confidence and friendships with one another as they navigate life in a new country. 
---
Sites & Sights
From the bustling cities of London and Liverpool to the surreal natural landscapes of the Lake District, the U.K. trip has something for every Scholar. Students visit many historical sites and cultural centers, as well as hike the countryside and explore quaint villages and lively cities.
---
Studies
While on the trip, students are required to maintain their academic commitment. Students will continue to attend lectures, seminars and class excursions and will be expected to complete all readings and assignments. However, learning on the trip will be engaging and interactive, taking place in historical sites, museums and pubs rather than a traditional classroom. 
---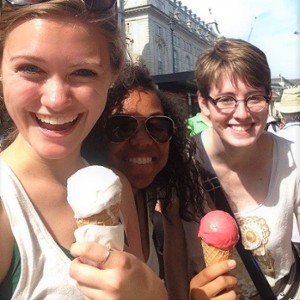 Students
Returning Scholars commonly note that the trip has had a positive impact on their self-confidence, maturity and adaptability. Navigating a new country poses unique challenges but also an opportunity for independence and self-reliance like no other. The trip also brings cohorts together. Many Scholars note leaving the country as acquaintances but returning from the U.K. as close friends.
---
For more information, contact:
John Waller
Director
Social Science Scholars Program
Berkey Hall
wallerj1@msu.edu
Jenn Arbogast
Academic Specialist
Social Science Scholars Program
Berkey Hall
jennarbo@msu.edu