Psychology Emerita Rose Zacks Receives APS 2024 William James Fellow Award
September 22, 2023 - Shelly DeJong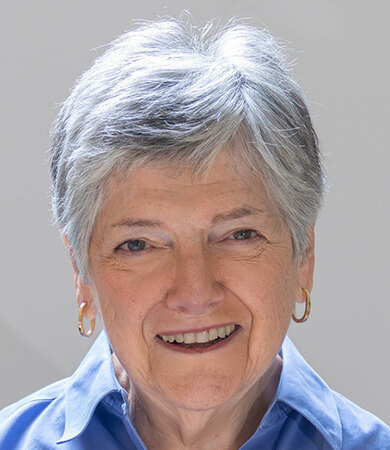 Congratulations to Dr. Rose Zacks, professor emerita of cognition and cognitive neuroscience in the Department of Psychology at Michigan State University, for receiving the 2024 William James Fellow Award from the Association for Psychological Science (APS).  
This award is among the highest honors conferred by APS and it recognizes distinguished members for a lifetime of significant intellectual contributions to the field of psychology. 
The award was given jointly to Dr. Zacks and her long-term collaborator, Dr. Lynn Hasher, professor emerita in the Department of Psychology at the University of Toronto and a Senior Scientist at the Rotman Research Institute at Baycrest Centre. 
"The research recognized by this award is the product of a decades-long, long-distance collaboration in which Lynn and I were the lab leaders and our students were major contributors," said Dr. Zacks. "We are thrilled that our colleagues have found the work generated by this unique collaborative effort to have broad importance and impact." 
The APS recognized that Dr. Zacks and Dr. Hasher's research and collaboration have shaped psychological science. They stated that "Hasher and Zacks have given us invaluable insights into our comprehension of cognition, leading the way with both theoretical and empirical contributions in addressing individual and age-related differences in cognition. Their willingness to transcend conventional viewpoints yielded the formulation of inhibitory deficit theory, which suggestions that inhibitory control is the key element for many cognitive abilities, including working memory and language tasks."  
Dr. Zack's research focused on working memory, automatic processing of fundamental information, developmental psychology, and age differences in cognition. She has studied long-term memory, semantic memory, episodic memory, brain function and activation, and more.   
"Dr. Zacks has had a fundamental impact on the field of cognition and cognitive neuroscience, and we're thrilled that the APS has recognized her work in this way," said Dr. Kevin Ford, current chair of the MSU psychology department. "Her dedication, curiosity, and careful research have been a shining example in our department." 
The awardees will be recognized at the 2024 APS Annual Conference scheduled for May 23-26, 2024. More information can be found here.