"Women Leaders Rising: Breaking Through Bias" Event on September 25th a Success!
September 26, 2018
Over 450 women attended the Women's Leadership Institute (WLI) event, Women Leaders Rising: Breaking Through Bias, at the Wharton Center in East Lansing on September 25, 2018. The evening started out with a special dinner for Alumni and other supporters of the WLI.  The main event featured a lively discussion, moderated by Dr. Amy Bonomi, Professor in Human Development and Family Studies, Special Advisor on Early Career Faculty, Office of the Provost and the MSU-WLI Executive Board.  The panelists were: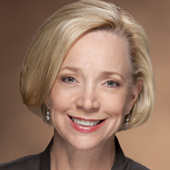 JAN FIELDS
Former President of McDonald's USA, LLC, and internationally-acclaimed business leader.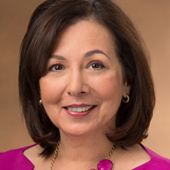 GLORIA SANTONA
MSU ALUMNA
Former Executive Vice President, General Counsel and Secretary of McDonald's Corp., recognized as one of America's Top General Counsel by Corporate Board Member magazine.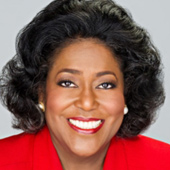 INGRID SAUNDERS JONES
MSU ALUMNA
Global icon of The Coca-Cola Company as former Chair of The Coca-Cola Foundation, and current Chair of the National Council of Negro Women.
After the discussion, many enjoyed a networking session that connected many students with professional women.
Here is what some of the students who attended had to say about the event: 
"Such an amazing, uplifting event."
"It ended up changing my life, it was so inspiring, what a valuable experience!" 
"They all [featured panelists] had such great stories, I am so glad I went today!"
"I learned to always be myself. I learned to be proud of who I am, and to not conform to social norms. I also learned to always voice my opinion."
"I learned so many eye-opening things at the event. I'm beyond glad that I found out about this…opportunity...it has helped me as a business woman." 
"A lesson I learned from the panel was, 'be yourself and nothing but the best of yourself.'"