Beyond Handwriting: Teaching Young Children to Write
September 16, 2019 - Liz Schondelmayer
Writing is a fundamental communication skill that, for many, is developed during the school years.  However, researchers at Michigan State University and Georgia State University believe writing skills should be fostered even earlier - during preschool.
Dr. Hope Gerde, a professor in the Department of Human Development and Family Studies within the College of Social Science, in collaboration with Dr. Tanya Wright in the Department of Teacher Education in the College of Education and Dr. Gary Bingham from Georgia State University, led a recent study detailing the opportunities for growth in early childhood writing skill development, specifically for preschool-age children.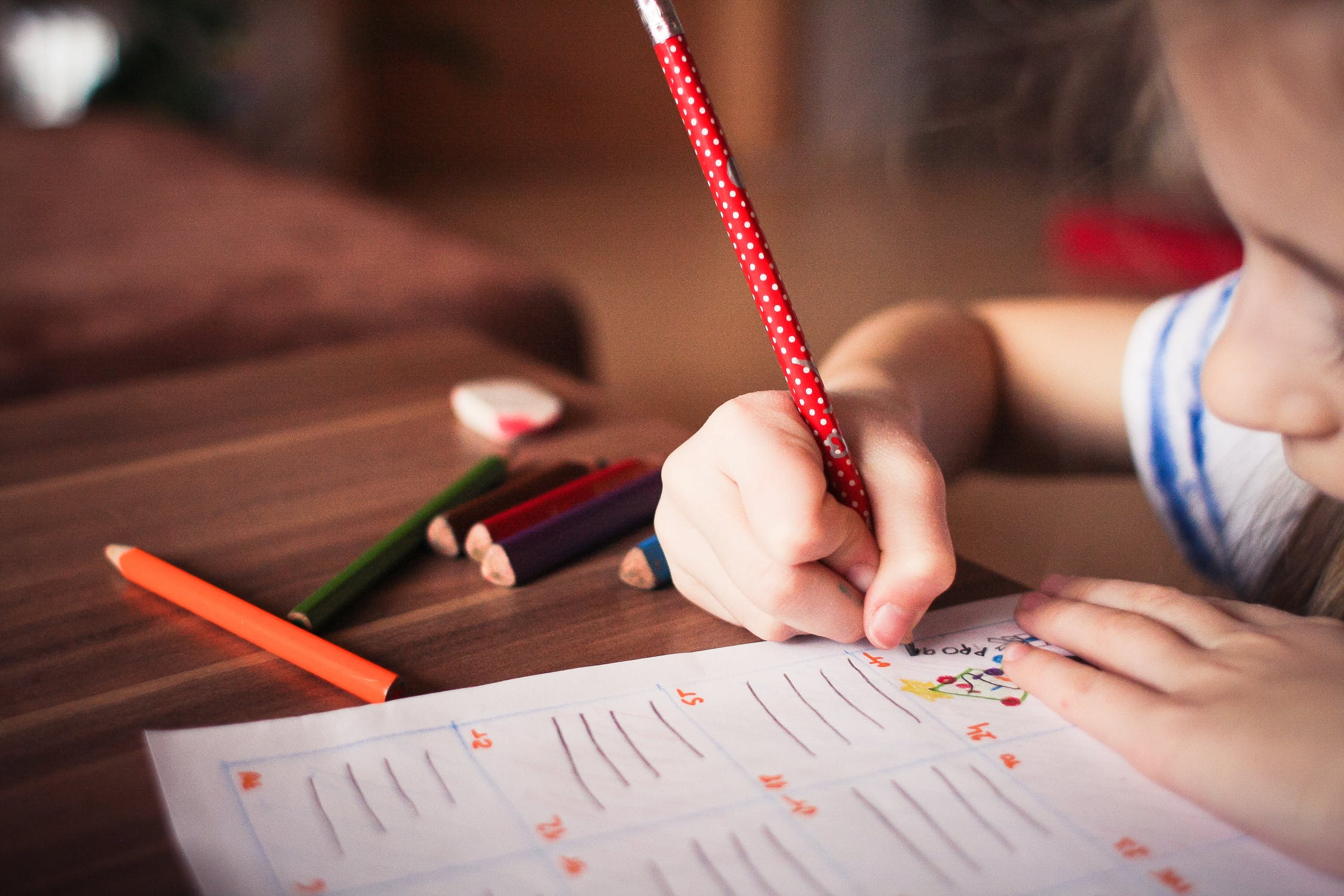 Her study gathered the beliefs and practices of 32 preschool teachers regarding early writing, conducting and coding interviews with each teacher and monitoring their classroom activities. The researchers found teachers often facilitated handwriting exercises, but failed to encourage writing for communicative or functional purposes.
"Many teachers of very young children consider writing to be handwriting and tend to focus on letter formation when they support 'writing,'" explained Dr. Gerde.
However, Dr. Gerde's research suggests that preschool teachers should also incorporate activities that teach young children how to write to communicate, articulate ideas and tell stories.
"Very few teachers in this study think about writing as communication. However, when we allow young children to communicate their ideas using whatever type of 'writing' they can produce, whether it is scribbles, drawing or letter-like formations, writing is an age-appropriate and engaging endeavor," said Dr. Gerde.
According to Dr. Gerde, strengthening children's writing skills at an early age can set them up for better academic success later on, as Common Core standards for elementary school students emphasize writing composition and communication.
The study suggests that prospective preschool teachers' educations should better equip them to teach early writing, and that current teachers should have access to professional development opportunities to help them enhance their curriculums.
The full study can be found here.