Kinship Care Resource Center: Advocating for kinship families
September 27, 2019 - Liz Schondelmayer
On September 18, MSU's Kinship Care Resource Center joined in educating lawmakers at the Michigan State Capitol for the first annual Relative Care Day. The Center, which is a community program in the School of Social Work within the College of Social Science, partnered with Michigan's Children and two legislative co-sponsors, State Representative Frank Liberti (D-Allen Park) and State Representative Kathy Crawford (R-Novi) to plan the event, invite and prepare kinship families to speak one-on-one with legislators.
Kinship care is the full-time care, nurturing and protection of children by relatives, members of their tribes or clans, godparents, stepparents or any adult who has a kinship bond with a child. According to Alicia Guevara Warren (pictured below), director of the Kinship Care Resource Center, kinship families face many unique challenges, such as navigating the legal system, accessing financial assistance and enrolling their children in school.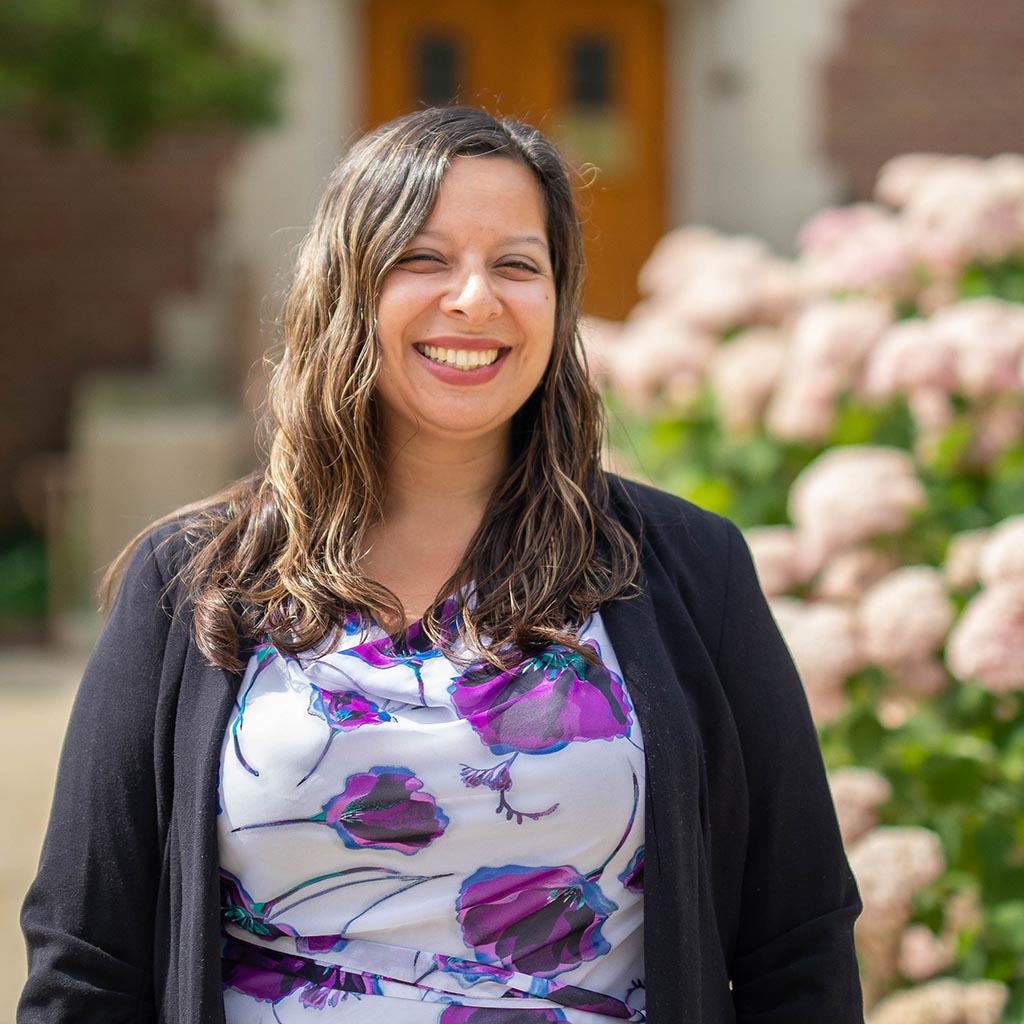 The Relative Care Day's purpose was to educate lawmakers on these and other barriers kinship families face and demonstrate the importance of informed, compassionate legislation to help families. Kinship caregivers shared their stories and specifically spoke with legislators about the need for state support of a kinship navigator program, legal aid program and an advisory council.
"The kinship families we work with are providing so much love and care to the children they are raising. Yet, they encounter so many barriers as they navigate complicated systems, and we know that there are public policy solutions that can improve their access to much needed support," explained Guevara Warren.
"The first annual Relative Care Day at the Capitol was an enormous opportunity for kinship families to share their experiences directly with state policymakers and make recommendations for change."
The Kinship Care Resource Center works year-round to connect kinship families across the state of Michigan with accessible resources. It was recently awarded a grant of $428,000 from the Michigan Department of Health and Human Services to develop a new Kinship Support Program that included hiring two navigators, who are kinship caregivers themselves and will help connect kinship families with information, services and resources.
At the end of the day, it's all about helping families in need of support, explains Guevara Warren. "We have the opportunity to work on behalf of kinship families every day to try to make changes that will help both caregivers and the children they are raising."