MSU archaeologists bring #ThrowbackThursday to the Eat at State Food Truck
November 5, 2019 - Liz Schondelmayer
There are few things in life that bring people together better than food, which is why the Michigan State University Campus Archaeology Program is connecting past and present Spartans by reviving foods from the university's earliest days. 
This one-of-a-kind menu will be featured at the Eat at State ON-THE-GO Food Truck at the Rock on November 7 from 11:30 a.m. to 1:30 p.m. During that time, the food truck will be offering a unique menu, featuring items inspired by foods Spartans enjoyed on campus over a century ago.
This special event is a part of a research project executed by student fellows in the Campus Archaeology Program. The program, which is housed in the Department of Anthropology in the College of Social Science, aims to preserve MSU's rich culture, heritage and traditions. Graduate student Autumn Painter, the Campus Archaeologist who spearheaded this particular project, is excited for others to learn the history behind each menu item. 
For example, the Sarcastic Lad Blended Mushroom Burger is an ode to a beloved, award-winning cow that lived on MSU's dairy farm, named Sarcastic Lad. According to Painter, the students were inspired to craft this burger after uncovering a complete cow skeleton and learning about Sarcastic Lad and other famous MSU cows.
"This skeleton was found just outside of Conrad Hall, the location of the MSU Archives," explains Painter. "That particular area of campus has a long history of farming and was the location of a historic bull barn."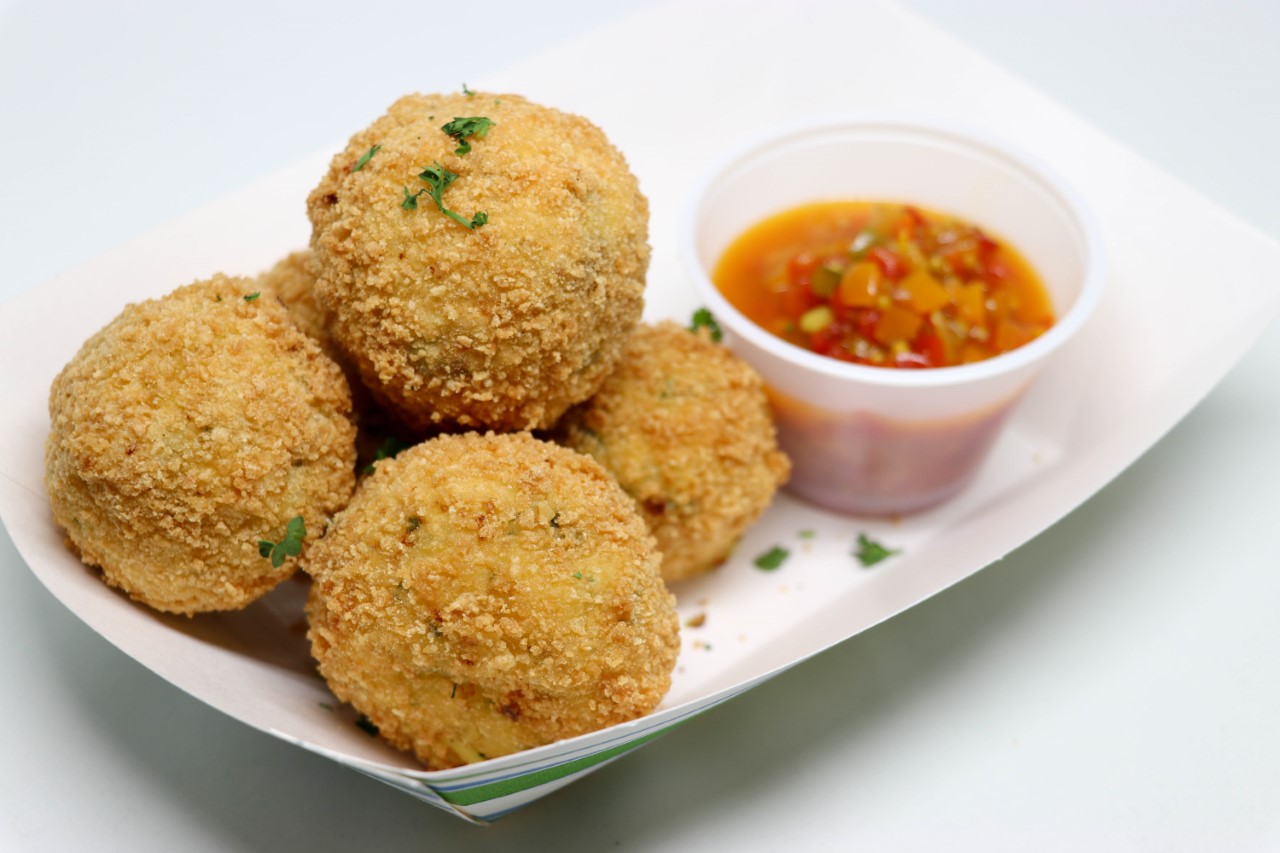 Some menu items are an ode to foods popular at the turn of the twentieth century, including the Potato Croquettes (pictured left) and Ginger Cake, which were staples in historic cookbooks and menus from the time period. 
Director of the Campus Archaeology Program and associate professor of Anthropology Stacey Camp is excited to unite Spartans across campus and spotlight the exciting opportunities within the field of archaeology.
"One of the exciting things that we do is connect people to people in the past and to people around the world, and gain a better understanding of how some of their belief systems and foodways are different than our own," notes Dr. Camp. "There are so many neat connections we can make with people across campus, around the world and throughout history with food."  
Learn more about the MSU Campus Archaeology Program here, and view the full #ThrowbackThursday menu here.