Okemos Couple's Support Will Help Heal the Wounds of War
December 23, 2019 - Becky Jensen
An Okemos couple is giving back this holiday season by supporting veterans who are pursuing a graduate degree in Social Work (MSW) at Michigan State University.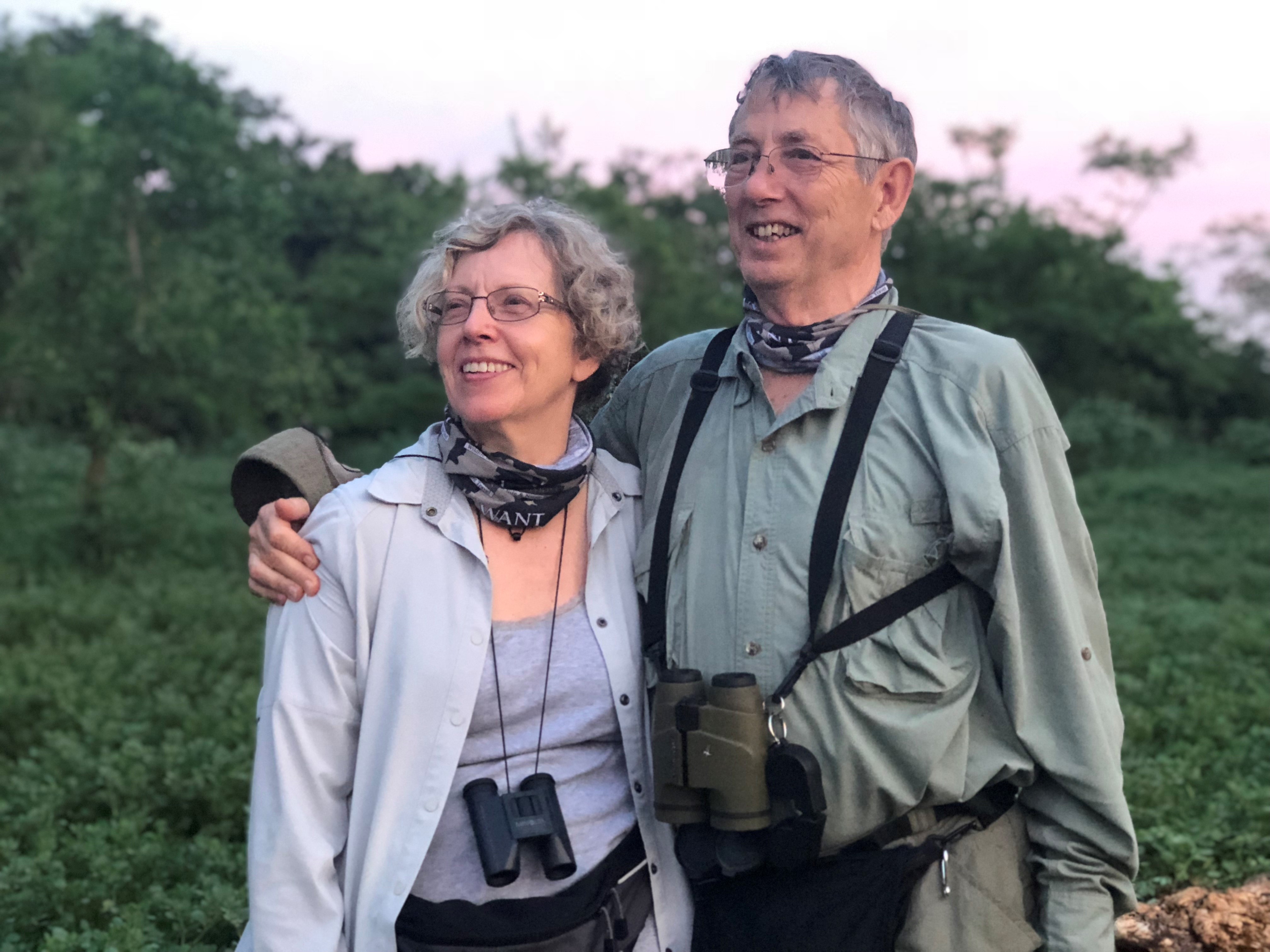 Arlene Reeves and her husband Larry Reeves, both MSU alumni, have established the The Arlene Brophy-Reeves and Larry W. Reeves Combat Veterans Endowed Fellowship in the School of Social Work, which is within the College of Social Science. The couple has a long history of giving back and supporting MSU students. This particular effort to help veterans is very near and dear to their hearts.
Larry served as a Ranger qualified infantry officer in the Korean DMZ and in Vietnam. He has a bachelor's degree in Chemistry from MSU. Arlene has an MSW from the MSU School of Social Work as well as a bachelor's degree in secondary education from the University of Texas. The couple recently saw a video about the MSU Combat Veterans Certificate program (CVC), and decided to take action.
Arlene was inspired to establish this endowment to honor Larry's military service and to give back to her professional degree granting program. The ability to impact those who have sacrificed for our country, makes this gift more personal and gratifying for the Reeves.
"I have been thinking for a while about ways to give back to the School of Social Work, since the professional and life skills I gained have served me so well. This gift became so very personal. We had to do this. It is where we had to give. It fits us. It is who we are together," said Arlene.
The fund will help support veterans in any branch of the U.S. armed forces who pursue an MSW. Part of the fellowship requirement is to have participants complete the CVC, the first and only of its kind in the nation. This program specifically prepares these students and other professionals to help veterans heal from the complex trauma experienced on the battlefield. In this immersive program, students hear the real stories of war firsthand from those who have experienced it. They also visit significant places to better understand the sacrifices that veterans have made for our country.
Veterans, especially those who have served in combat, understandably prefer to talk with therapists who have also served. Most veterans use their GI Bill to fund their undergraduate degree, leaving them with little financial assistance to continue their education to an MSW.
"Your whole life you are taught a moral code, then you go to war. Everything is just different. There's so much transition back to the civilian world, you are different and the world you knew has changed. Many have survivor's guilt," said Larry. 
"Supporting a veteran who wants to pursue this certificate, is a worthy cause, a gift that keeps on giving. As students develop their skills, they can directly impact their clients. Clients become stronger, healthier and impact their families and communities," said Arlene. 
Larry and Arlene also have supported the College of Education in many ways. The couple has helped establish several other endowments with and in honor of their late spouses. This endowment marks their first gift as a couple.