Why GM workers went (and stayed) on strike
February 13, 2020 - Liz Schondelmayer, Melanie Zaremba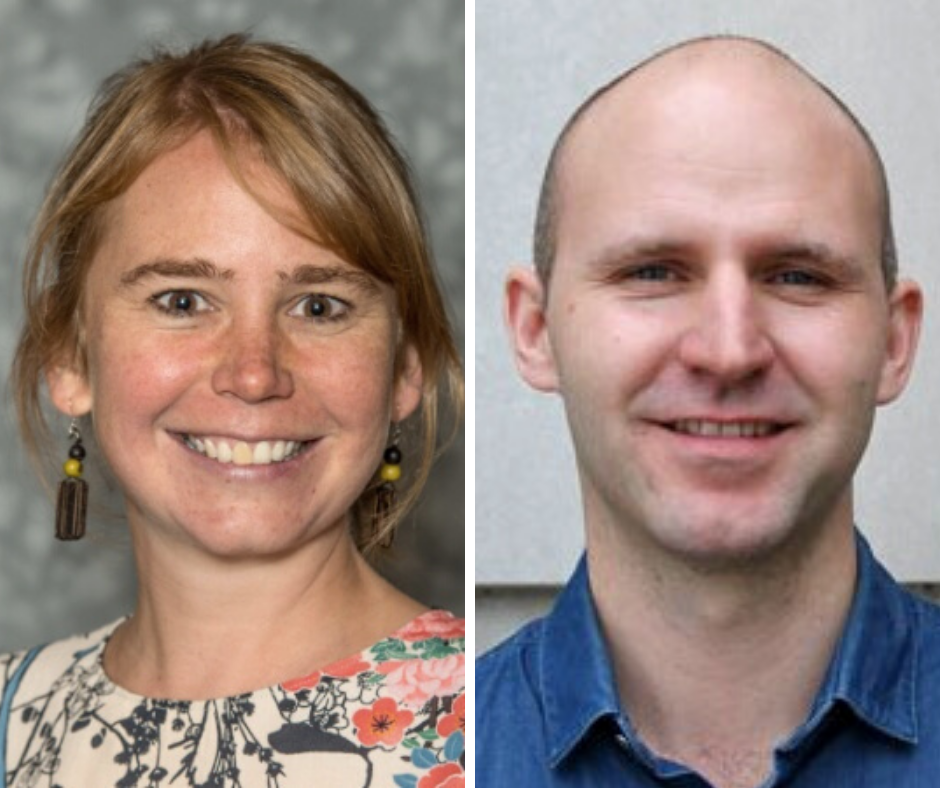 Last year's United Auto Workers strike against General Motors was a significant demonstration of the solidarity among the workers and their union. New survey data from the front line of the Lansing demonstrations, collected by social scientists Dr. Maite Tapia and Dr. Christian Ibsen (pictured right) from the Michigan State University Department of Human Resources and Labor Relations, shows that striking employees felt a strong sense of unity and purpose while fighting for better conditions. 
A historic strike with a hopeful outcome 
In a historic collective bargaining round between General Motors and the United Auto Workers labor union, nearly 50,000 UAW members announced strike against GM on September 16, 2019. Key issues in the strike included wages, healthcare benefits, job security, pensions and GM's treatment of temporary workers.
The UAW approved a new four-year labor contract with General Motors on October 25, bringing the 40-day strike to an end and sending 48,000 GM employees back to work. Though GM employees still saw three of four GM plants close in Michigan, Ohio and Maryland, union members received an $11,000 ratification bonus and significant wage increases, while maintaining their healthcare costs and benefits. GM also agreed to offer temporary workers a path to full-time positions and to raise the wages of its mid-level employees. 
Why the workers were on strike, according to the workers themselves  
The strike sparked intense media coverage and heated debates across the country. Dr. Tapia and Dr. Ibsen surveyed the Lansing-based strikers to find out, in their own words and from their own perspectives, how the workers felt about participating in the strike.
Reflecting on their results, Dr. Tapia and Dr. Ibsen noted the unique sense of unity among the striking employees: "They all stood together and fought for one another. Even the higher-paid employees showed up for the temporary employees who were working for less pay without benefits."
Other survey results showed that participants in the strike largely agreed that it was necessary and that it fostered solidarity among GM employees. Very few employees reported that they were striking due to negative reasons, such as external pressure from their co-workers or their union. Further, results revealed that a majority of the nearly 1,500 surveyed strikers were satisfied with the local UAW and their coworkers, while they were largely dissatisfied with GM management, especially at the corporate headquarters level. 
The team's research shows that since the 1970s, strikes have become increasingly unpopular, as employees have feared losing their jobs and being replaced if they chose to protest. However, Dr. Tapia and Dr. Ibsen note that a new wave of strikes in the U.S, including the GM strike as well as education and healthcare strikes, could re-emphasize striking as an effective tool to improve working conditions.  
A full write-up of the results of the research team's surveys can be found here.