Carl Taylor: Innovating, for Life
February 19, 2020 - Liz Schondelmayer
Sociologist Dr. Carl Taylor has served as a professor with the Michigan State University College of Social Science for over 15 years, and is a three-time winner of the Outstanding Undergraduate Teaching Award in Sociology.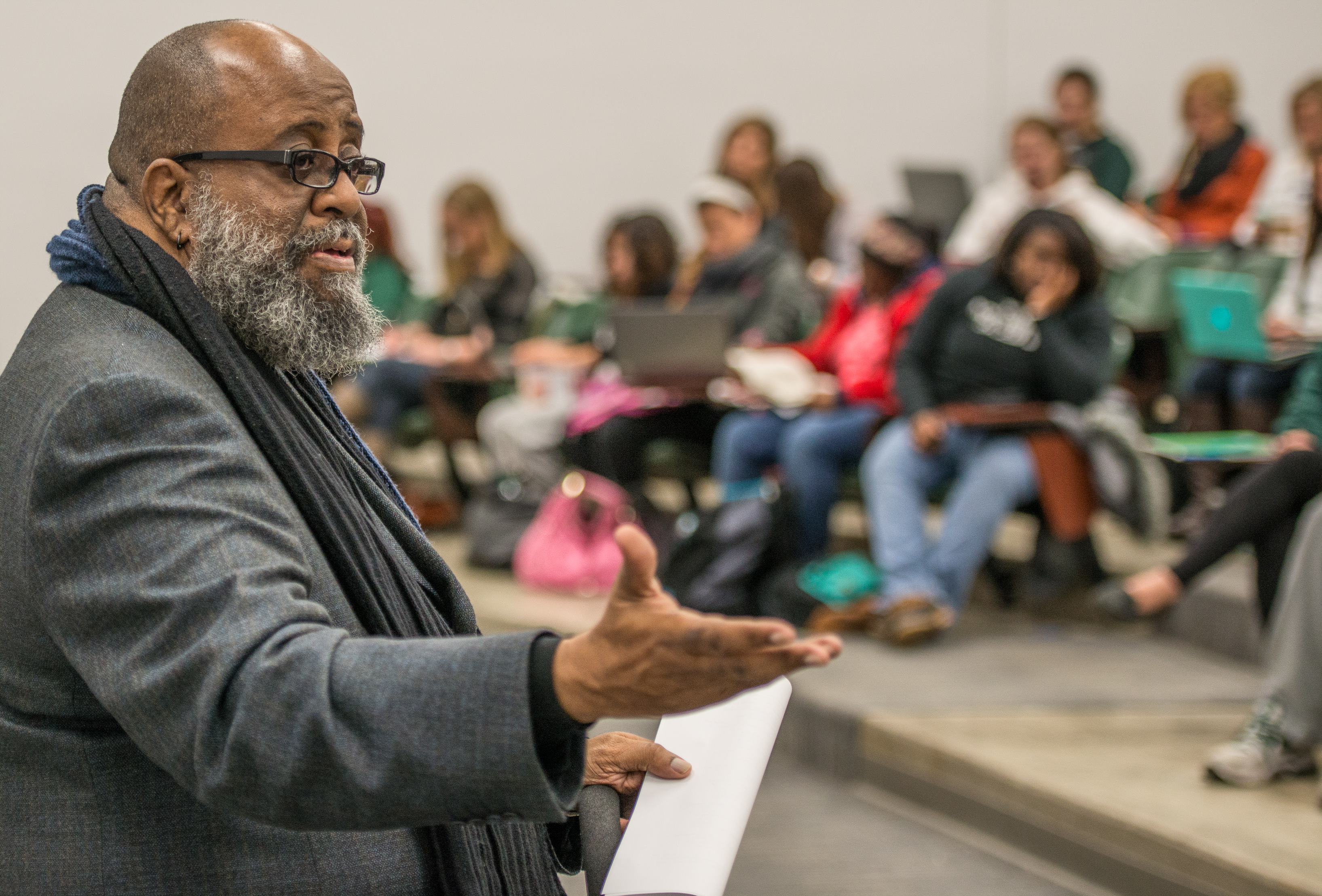 Dr. Taylor grew up in Detroit, and was largely influenced by his father and mother, who instilled in him the values of sharing, giving back and helping others. His early life experiences shaped his academic interests, which focus on youth culture and community development. He earned his Master's and Ph.D. at Michigan State University in the field of Criminal Justice and Education. 
Dr. Taylor's work has been breaking barriers since the 1980s, during which he published three major books on youth culture and community violence: "Dangerous Society" (1990), "Girls, Gangs, Women, and Drugs" (1993) and "Jugendkulturen und Gangs (Youth Culture and Gangs)" (1998). 
Taylor's recent research has focused on the concept of the "Third City" - a term he coined back in 1987. Taylor defines the Third City as "the city-state where people live in a community largely controlled and/or affected by an underground culture and underworld society, constructed from variables such as poverty, violence, crime, drugs, ignorance, and illicit enterprise." 
Taylor's work has been to shine a light on this community and help those trapped within it escape into the opportunity of the rest of society. A lifelong innovator, Dr. Taylor's most recent project focuses on illustrating the third city - literally. 
"This new generation doesn't interact with reading material the way past students have," Dr. Taylor explained. "They interact better with material that is more engaging and dynamic. 
His response to this trend is a work of fiction based on the people and places he has interacted with during his research. The illustrated graphic novel centers on a teenage girl named Mayhem Jefferson, who is forced to survive in the streets by any means necessary. Taylor noted that Mayhem was directly inspired by real-life young women he has encountered during his time studying the relationship between poverty and violence. 
Apart from his work at MSU, Dr. Taylor worked in an advisory capacity with the Children Defense Fund regarding Community Violence in America. Carl has served as the Director of the Department of Criminal Justice and Public Safety at Jackson Community College and the Principal Investigator of the Michigan Gang Research Project.