Tips for working successfully in a time of social distancing
March 18, 2020 - Caroline Brooks
For many Americans, the COVID-19 outbreak has created a major shift in workplace dynamics as employees have been asked to work from home. For those who have telecommuted in the past, this may not be a big adjustment; for others, this is a whole new era of setting up quiet spaces, avoiding constant snacking and even keeping kids and pets busy.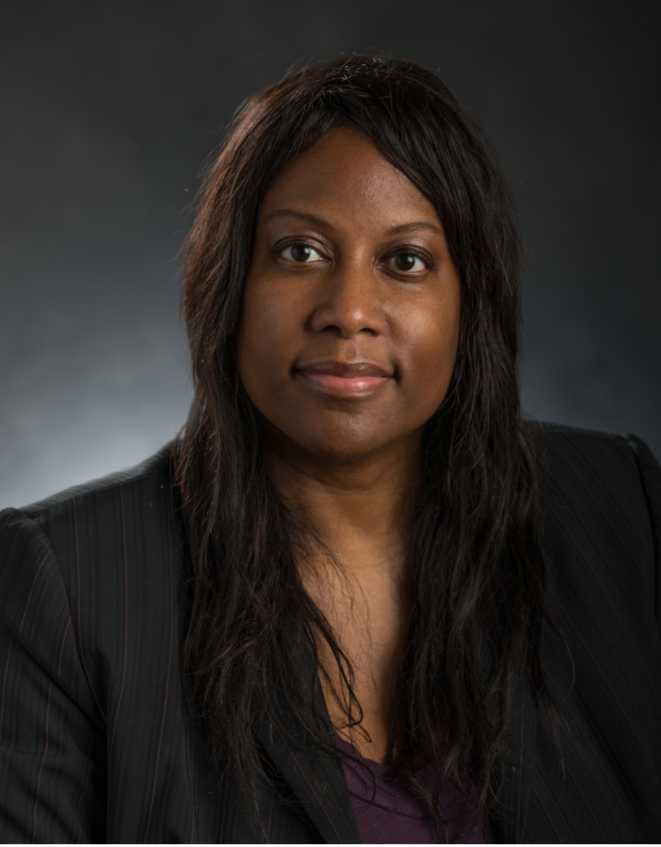 Angela Hall (pictured left), a professor in Michigan State University's School of Human Resources and Labor Relations, says that this experience will "change workplaces of the future — big time."
"Employees and employers will be — and are already becoming — more creative," Hall said. "We'll find things we would have never been able to uncover because we've never had this kind of 'living laboratory' before."
Hall explained that the nation's current state of panic is a call to action for employers to be more transparent — and compassionate — than they have been in the past. She said that virtual town halls, proactively sending update emails, checking in with employees and offering assistance will help keep employees' morale up and their anxiety down.
"Employees aren't all the same, and they won't all have the same needs during this time, and it's important for employers and managers to realize that," Hall said. "There are some who have kids at home that need to be cared for, some whose primary access to the internet is their phone and some who are concerned about how they'll keep their families fed."
Looking ahead, Hall says that the workplace will be forever changed after the COVID-19 outbreak because of how employers will need to view working remotely.
"More employees will want to work from home even after social distancing recommendations are over," Hall said. "They'll say, 'I did it before, why can I not do it now?' which employers will need to be prepared to respond to."
Hall predicts that once the pandemic passes, more people will be working together remotely because they've had to quickly learn how to collaborate virtually, and they will have become very proficient in doing so.
As employees set out to do their job in a different way than they've ever done before, Hall offers her top tips to increase productivity and be a good employee:
1. Set a schedule.
"It is tempting to work for 30 minutes and then put in the laundry, then work for an hour and watch your favorite show on Netflix. However, you will be more productive in both work and personal life if you have solid blocks of time to work."
2. Create boundaries.
"Set boundaries for family, roommates and even your pets! You need to set up a quiet area in which you can have the least amount of distraction and interruption from others, including our four-legged friends and kids.
"We saw what happened a few years ago when a child didn't know about boundaries when the father and commentator was live on the air!"
3. Know when to turn off.
"Working at home may make you feel that you are always at work. So, set limits when you will read emails, do meetings and write reports. Always being 'on' is a surefire way to burn out."
4. Practice workplace safety even when working at home.
"Make sure that you have workspace with comfortable seating and that you are sitting in a chair in the appropriate way — experts suggest sitting at a 90-degree angle with your feet flat on the floor. Use wrist rests for keyboards and your computer mouse when possible. Make sure that your monitor is the correct height to avoid neck and eye strain.
Also, employers should be concerned about these issues, too, as some courts have found employers liable for workers' compensation injuries that have happened while employees have been working from home, and repetitive stress injuries, like carpal tunnel syndrome, are among the most common workers' comp injuries."