Protecting pride pioneers: How social scientist Dr. Anne Hughes is improving conditions for aging LGBTQ+ adults
May 28, 2020 - Liz Schondelmayer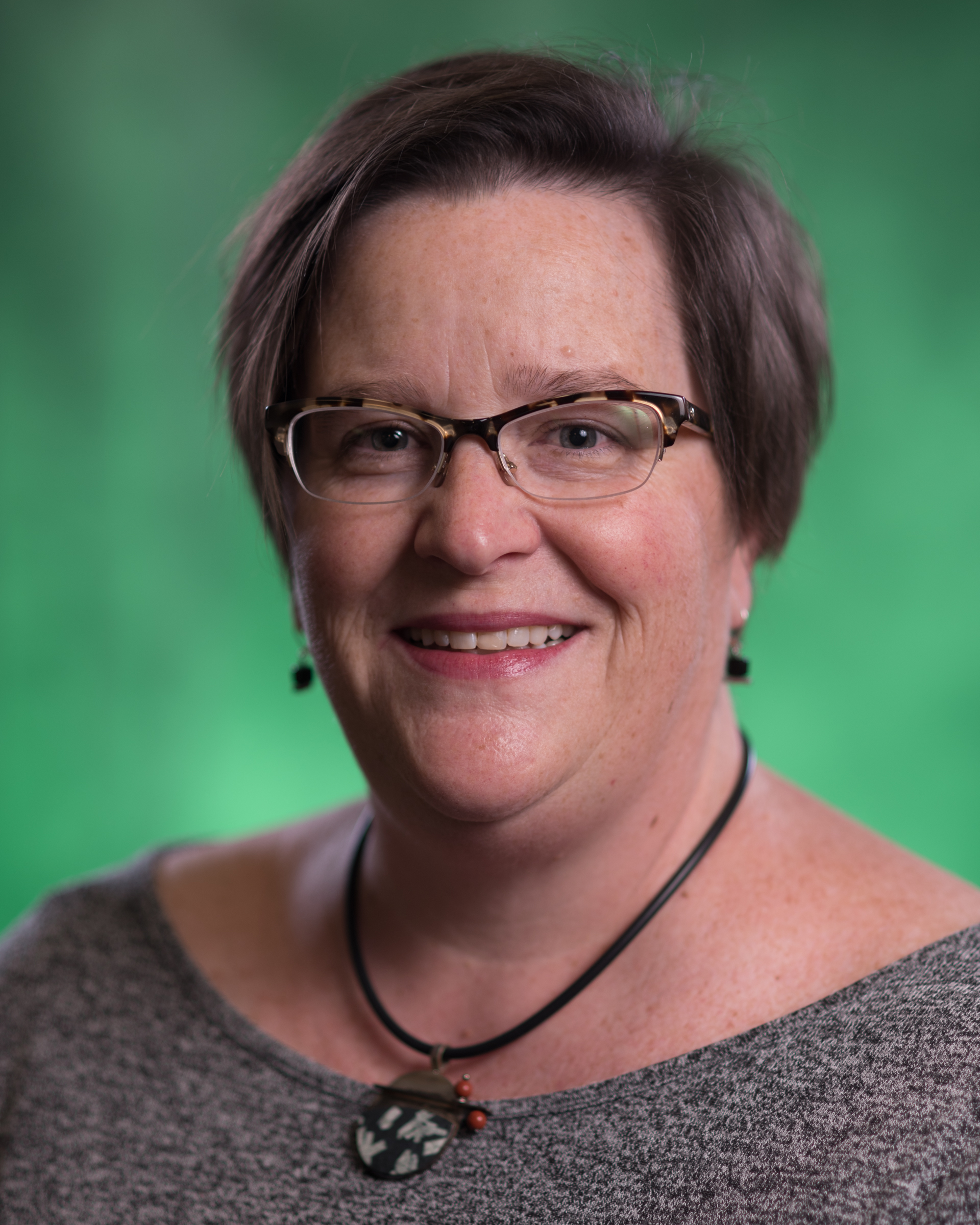 For those of us with aging loved ones, finding the right health care providers and assisted living facilities is extremely important for the welfare of our seniors. However, for many LGBTQ+ seniors, these choices come with unique challenges. 
Dr. Anne Hughes (pictured left), a researcher in the Michigan State University School of Social Work, has found that many older LGBTQ+ adults distrust healthcare providers and fear marginalization, and many care providers lack proper training to provide culturally-sensitive, informed care to LGBTQ+ seniors. Through her research, she is addressing this social justice issue by finding ways to improve the quality of care and life for LGBTQ+ seniors.
A career of compassionate research
Dr. Hughes's research centers around aging and healthcare for older LGBTQ+ adults. Much of her work has focused on informing openness and inclusivity towards the LGBTQ+ among senior care providers, and helping older LGBTQ+ people overcome their fear of seeking health care. 
"Many LGBTQ+ seniors are hesitant to seek care or leave their homes, as they fear negative reactions or discrimination," says Dr. Hughes. "On the flip side, many caregivers and assisted living facilities have positive attitudes towards LGBTQ+ people, but may not be educated enough to provide culturally competent care. I want to create resources that address this gap and improve the experiences of LGBTQ+ seniors."
Dr. Hughes has created numerous guides, videos, and training materials to educate nursing home staff, assisted living caregivers, health professionals, social work students and others who will be interacting with this population on best practices. Readers can request access to these materials by contacting Dr. Hughes.
Creating a consortium
In 2019, Dr. Hughes worked closely with Dr. Deirdre Shires, a fellow researcher in the School of Social Work, to create the Sexual and Gender Minority Health Consortium. The consortium brings together researchers from across the college to study disparities in physical and mental health care for the LGBTQ+ community and create solutions to bridge these gaps. 
The goal of the consortium is to establish a hub for LGBTQ+ health research on MSU's campus, and expand as a resource for the larger academic community. The consortium's direction will be guided by a Community Advisory Board, to ensure that the research projects are in alignment with the goals of the LGBTQ+ community.
"There isn't a center for social science research related to this topic in the midwest yet," says Dr. Hughes. "We want to create resources for those living and working in midwest communities without access to the services available in more progressive, LGBTQ-friendly coastal cities."
Giving back to those who paved the way
For Dr. Hughes, her passion for this work is personal. "As a part of this amazing community, I feel it is my duty to make sure that those who have come before me are able to age with grace and dignity. As someone who has benefitted from the freedoms they have fought for, I see this issue as one of social justice and I want to make sure that older LGBTQ+ people embrace, rather than fear, aging."