Sense of duty or sense of dread? Understanding how your work environment can change your pandemic attitude
June 1, 2020 - Liz Schondelmayer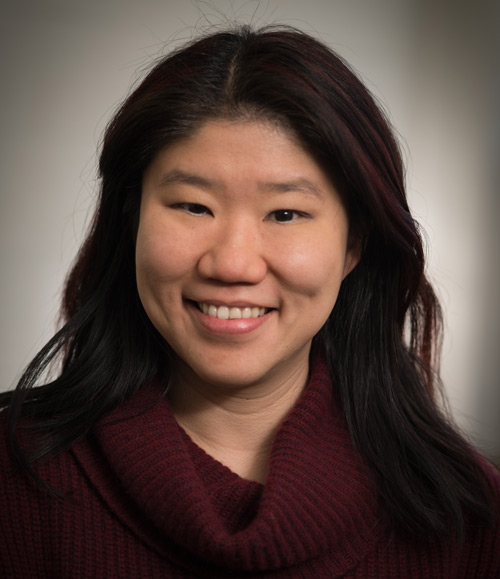 The COVID-19 pandemic has caused many Americans and people around the world to feel increased stress, uncertainty and anxiousness - which is affecting how they live and work. To further understand the effects of this pandemic, Michigan State University psychologist Daisy Chang (pictured left) has launched a new study to find out how employer practices can shift essential workers' attitudes during this crisis. 
Dr. Chang and her research team have been granted $71,000 from the National Science Foundation and will be surveying a wide range of workers, from essential employees on the front lines of hospitals and grocery stores to office employees working remotely. 
The goal of the study is to better understand the far-reaching psychological impact this pandemic has had on workers. "No one is immune to this situation," explains Dr. Chang. "All of us - no matter our occupation, age group or social class - are being impacted in some way."
"This pandemic has been extremely stressful, but we can find a silver lining by demonstrating how employers can have a better impact on their employees and society as a whole when they give back to their communities and support their workers," she adds. 
The reality of the danger of the coronavirus is having a real psychological impact on people - and often causes them to respond in one of two ways: "When people are confronted with threats to their mortality, we generally see two different responses - people either feel enormous stress and anxiety, or feel sense of purpose and a need to contribute to society," says Dr. Chang. 
According to Dr. Chang, the practices and values of a person's workplace can have a significant impact on how they react to the pandemic situation. For example, when employers fail to provide proper safety equipment and overwork their employees, that can greatly exacerbate workers' anxiety and tendency to withdraw. 
However, employees working for organizations with ethical practices and community-centered cultures may feel more positively about their role in the pandemic and their ability to give back to others. 
Overall, Dr. Chang is hoping that this study helps us to better understand this extremely unique situation - and find a silver lining along the way. "We are facing a public health crisis, but that doesn't mean we are powerless. The environments we are in has a huge impact on how we feel, so let's make working environments as positive as possible."
Keep up with the latest COVID-19 updates and find MSU community resources here.