MSU passes torch for hosting the prestigious American Economics Association Summer Program
September 9, 2020 - Liz Schondelmayer
For the past five years, the Michigan State University Department of Economics has hosted the American Economics Association Summer Program. Beginning in 1974, this program prepares and inspires undergraduate students from underrepresented minority communities to pursue higher education and a career within the field of economics. 
As MSU prepares to help shift the program to another university, the directors of the program reflect on its success. "The AEA Summer Program has been a wonderfully rewarding experience for me as an instructor. Every year the students have been everything one could ask for. Curious, driven, hardworking, generous, and fun to interact with," said Dr. Antonio Doblas-Madrid, associate professor in the department of economics and co-director of the program.
"I am enormously proud to see so many of our alumni in top research assistantships, graduate programs, winning prestigious fellowships, etc. I am also delighted to see how in their research they use tools of economic analysis to shed light on key problems of our time, such as environmental policy, health, education, inequality, and social and racial disparities," he explained. 
Students in the program complete 12 credits and a research project over the course of 8 weeks, on top of taking field trips and hearing from accomplished economists. The program is designed to mimic that of a graduate-level program, exposing students to the coursework and tight schedule they can expect in a Ph.D. program.
For the first four years that the program was at MSU, students came to East Lansing from around the country. This year, the program was held online.
Program Director Dr. Lisa Cook, a professor within the Department of Economics and the James Madison College, hopes that this program will prepare students to pursue a Ph.D. in Economics.
"These courses are being taught at the advanced undergraduate or graduate level, preparing them so they don't drop out once they open a graduate school textbook," explained Dr. Cook. "This way, students who go on to further their education will be better equipped to complete their graduate programs."
Students in the program are expected to balance advanced coursework and research projects, which are presented at the end of the program. Even though it can be a lot for students to handle at times, Dr. Cook – who was a student in the program while it was housed at Stanford University in the early 1990's – is avidly working to support students' mental health.
"Being in a graduate-level program can be mentally exhausting," noted Dr. Cook. "I can definitely empathize with that, and so we've taken that into account with the program's structure."
Aside from preparing students for a Ph.D. or a career in Economics, the program has an even deeper function: to inspire students from underrepresented minority communities to pursue economics.
According to Dr. Cook, the American Economics Association as well as the field of Economics in general struggles with inclusivity and diversity. In fact, Dr. Cook is only the second Black economist to serve on the AEA board, and co-wrote an op-ed for the New York Times about the struggles women of color face in the field. 
"Many of these students don't have the opportunity to learn from URM professors, so don't know that pursuing a higher degree or a career in this field is something they can actually do."
"The Department of Economics is incredibly proud to have hosted the AEASP for the last five years, and we are grateful to Lisa and Tony for their exemplary leadership of the program," said Dr. Steven Haider, chair of the Department of Economics. "We look forward to seeing the fruits of their efforts to increase the diversity of the profession."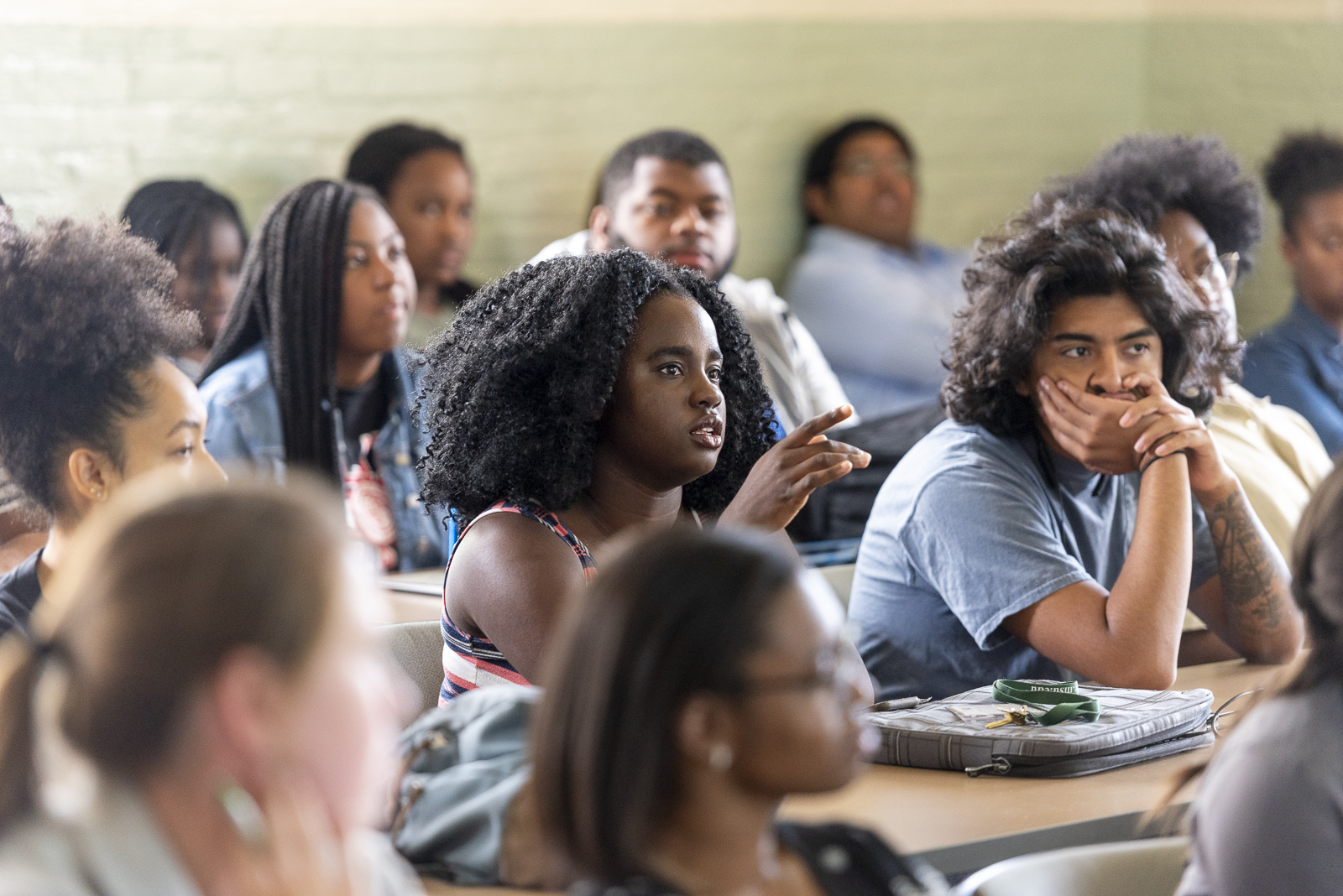 Photo Courtesy: Jackie Hawthorne, MSU College of Social Science. Students from the 2019 AEASP summer cohort participate in classes at MSU.