Studying how COVID-19 has impacted migrants is focus of new MSU Sociology-led research
September 9, 2020 - Karessa Weir
Dr. Soma Chaudhuri (pictured below), Associate Professor of Sociology, is leading a team of seven interdisciplinary and international researchers to study how the COVID 19 pandemic has impacted the precarious existence of migrants in the international context. The goals of the research involve advancing theoretical and empirical scholarship in the area of migrant precarity across immigrants of different skill groups, along with developing an interdisciplinary methodological toolkit for academics and stakeholders.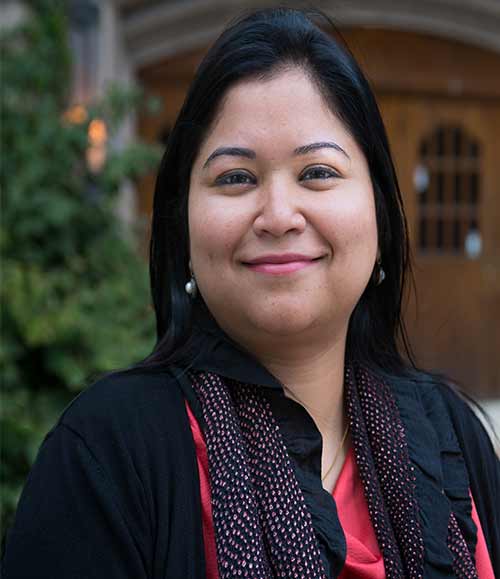 "The unfolding of the global COVID-19 crisis has called for a multipronged approach to understand the causes of the spread and impacts of the pandemic," wrote the team.  "A global focus on disparities in mortality, morbidity and extreme distress exacerbated by the pandemic, necessitates a greater understanding of the structural factors contributing to the spread and unequal impact of the pandemic."
The two-year project titled  Pandemics and Migrant Precarity: North-South Dialogues has received funding from the Social Science Research Council, through their New Interdisciplinary Projects in the Social Science Competition.
Key researchers involved in the project are: Co-PIs Elizabeth Chacko (George Washington University) and  Bandana Purkayastha (University of Connecticut); and Consultants: Paromita Sanyal (Florida State University);  Anandhi Shanmugasundaram (Madras Institute of Development Studies); Jaita Talukdar (Loyola University New Orleans); and Anand Venkatesh  (Institute of Rural Management Anand).
"The importance of the SSRC funded research lies in its deeper international, interdisciplinary, intersectional analyses of this crisis, weaving the analytical methods of economists, geographers, historians, and sociologists, to reveal existing precarities as well as new fissures and disruptions that exacerbate visible and less visible suffering and distress.  Focusing on the world's largest democracies—India and the US—which show stark similarities as well as differences in the unfolding of the pandemic, the research will bring renewed attention on migrants as an entrée to analyze the socio-economic-political and geographical dimensions of this crisis as it is unfolding now, and, if it wanes in the upcoming months for a short period in its aftermath, or during its continuing waves as it waxes or wanes," wrote the team.