Diversity Spotlight: Dr. Carlos Aleman
September 14, 2020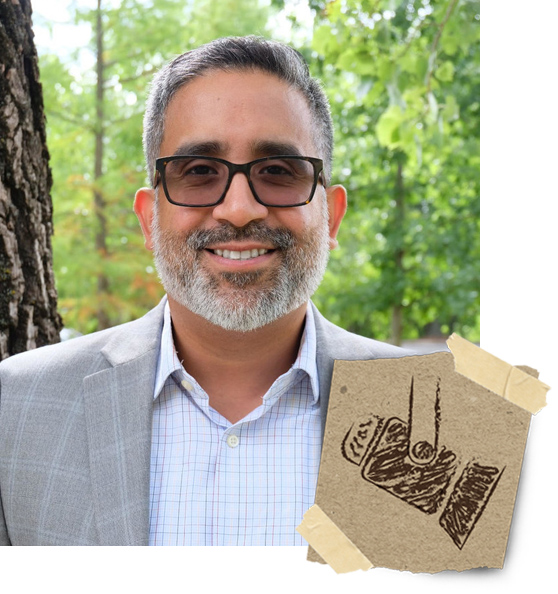 Social scientist Carlos Aleman is transforming the experience of Latinx and immigrant communities throughout Alabama and beyond. From his early career as a professor at Samford University, to his current role as the Deputy Director of the Hispanic Interest Coalition of Alabama ( ¡ HICA!) and newly-elected member of the Homewood, Alabama City Council, serving others and his community has always been a part of Carlos's job description. 
After growing up in California and completing his PHD at Michigan State University, Carlos and his wife, Mercedes, moved south after she landed a job at the Center for Disease Control. They moved to Alabama when Carlos earned a professorship at Samford University where he taught History, but in 2018, he took a leap of faith from academia to the nonprofit sector and joined ¡ HICA!. 
"I loved teaching and working with students and helping them become better writers and thinkers, but here I get to provide opportunities that can transform someone's life," said Carlos. "I get to serve my community and have a direct impact on people." 
¡ HICA! is an advocacy and community development organization, which helps Hispanic and Latinx people integrate into their communities. The organization assists with taxes, documentation, voter registration, micro-lending to jump start small businesses, helping Latinx students access college - and so much more.
During the past few months, the organization pivoted its programming to serve families hit hardest by the COVID-19 pandemic. "We decided to focus on food distribution and partnered with the community food bank," explained Carlos. "We were also able to start an emergency assistance fund, and so far, we've deployed over $140,000 to families so they can pay their rent and utilities."
On top of his community service, Carlos decided to pursue public service as well. This year, he launched a campaign for a seat as his ward's representative on the Homewood City Council centered around diversity and inclusion - and won! A major component of Carlos's winning strategy was his ability to serve as a bridge-builder, meaning someone who could bring people of differing political and social perspectives together.
"We tried to talk to as many people as we could. I'd knock on a door, step six feet back, and then have a conversation with people," said Carlos. "I was able to have nice, substantive conversations with a lot of people, even if they disagreed with my platform." 
To Carlos, bridge-building is key to making change in his community, and challenging stereotypes and bigotries pointed towards the Hispanic and Latinx communities. "The rhetoric out there surrounding immigrants and Latinx communities is dangerous. This scape-goating and marginalization of immigrant communities only leads to further divide," explained Carlos. 
"We all have to work towards finding ways to bridge communities, speak up for those who can't, and find ways to step back and listen when they do speak up. We have to do a better job of advocating for folks and helping others understand the contributions and humanity of immigrant communities. No one should have their humanity negated, and everyone - no matter the scale of their contributions - deserves to be treated with dignity and respect."
According to Carlos, celebrating the impactful contributions and rich cultures of Hispanic and Latinx communities is what Hispanic Heritage Month is all about. "It's an opportunity to celebrate these folks and their contributions to the United States, and honor those who have moved the needle forward in terms of civil rights, human rights, and overall inclusion."
Carlos earned his PhD in History from the Michigan State University College of Social Science in 2012. There, he served as the chair of both the Society of Latino Scholars and the history department's Graduate Student Association. "One of the greatest things about being at Michigan State was the relationships I was able to build in the History Department - with fellow students and the factory mentors that I had," Carlos reflected.
The highlight of his MSU experience, however, happened outside the classroom. "The best thing that happened at Michigan State was that I met my wife there," said Carlos. "She was a PhD student in Community Psychology, and we got married at the Chapel on campus."
Learn more about Carlos's work with ¡ HICA! here.
---
Read more: