KnowWhereGraph: Enriching and linking cross-domain knowledge graphs using spatially-explicit AI technologies
November 30, 2020 - Diane Huhn
Matrix: Center for Digital Humanities and Social Sciences in the College of Social Science at Michigan State University is collaborating with a multidisciplinary team of researchers who have received a $5 million grant from the National Science Foundation's Convergence Accelerator program. The team will create an open, cross-domain "knowledge graph" that will connect and link facts and knowledge in new ways that have not been accessible or usable before.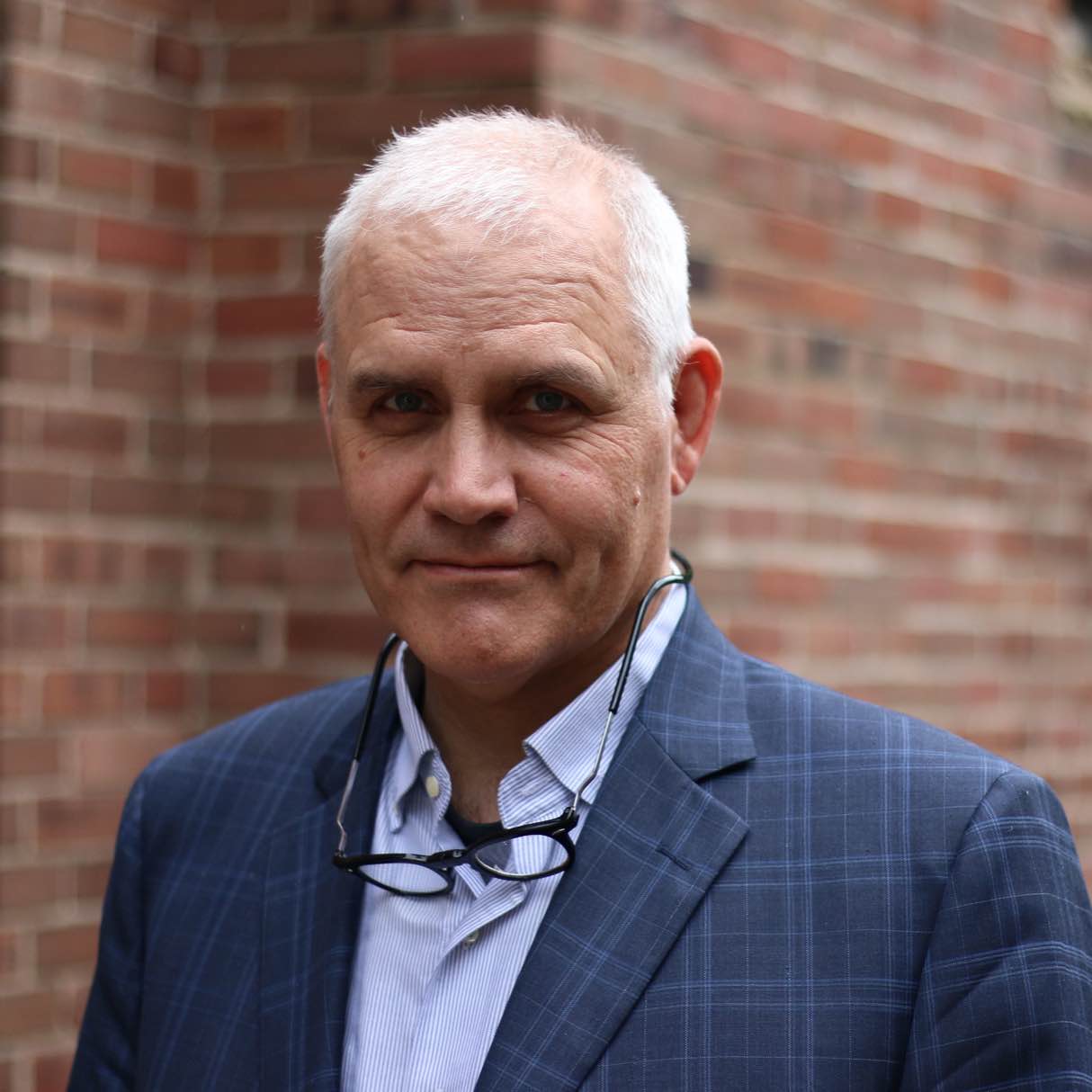 "This is a great project for our team at Matrix, and it speaks volumes about the importance of the humanities and social sciences to Semantic Web and AI research," said Dean Rehberger, Matrix director and co-principal investigator on the grant (pictured left). "Led by head of Software Development Seila Gonzalez, and supported by data researchers Catherine Foley, Alicia Sheill and Jeff Goeke-Smith, Matrix has created a robust infrastructure for Linked Open Data and Knowledge Graph work."
This project aims to improve data-driven decision-making and data analytics, specifically those that involve geographic data. The project team will create the KnowWhereGraph — a knowledge graph tool that specifically enables other data-analysis knowledge tools that have a geospatial component.
Tools such as the KnowWhereGraph enable GeoEnrichment — the process by which data becomes augmented with a wide range of auxiliary information, such as demographic data, tailored to a geospatial study area. These GeoEnrichment tools can significantly reduce the costs involved in acquiring, entering and cleaning geo-data. Unfortunately, currently available GeoEnrichment services provide access to only pre-defined categories of information, do not effectively handle interconnected data, offer limited support for data integration and are generally expensive.
Data-driven decision making and data analytics will become substantially more effective, accessible and affordable, and the project will merge novel Artificial Intelligence-based GeoEnrichment technologies with a knowledge graph that brings together open, cross-domain, densely integrated data spanning the human-environment interface.
An open, freely usable knowledge graph will enable the work for this project. These graphs are a combination of scalable, web-standard technologies, specifications and data cultures for representing densely interconnected statements derived from structured or unstructured data across domains, in both human and machine-readable ways.
The technology tools are designed to be useful to and useable by researchers, analysts, decision-makers and the interested public in any domain or cross-domain activity requiring geospatial intelligence.
The KnowWhereGraph project is one of nine projects selected by the NSF Convergence Accelerator out of a Phase I cohort of more than 40 highly competitive teams focused on high-impact societal solutions.
"The great part of the project," Rehberger explained, "is that not only are we working on a project that has the potential for real social impact, but we also get to work with a great team of superb scholars and researchers from both the academic and the private sector as well as NGOs. This is also a fast-paced, new grant program for NSF that emphasizes 'accelerating' the use of research in the public sphere. Very exciting."