Dr. LaShawn Harris: Why Kamala Harris won, and what it means moving forward
January 19, 2021 - Liz Schondelmayer, LaShawn Harris
On January 20, 2021, Kamala Harris will be sworn into office as Vice President of the United States of America, alongside President Joe Biden. As both the first woman and the first person of color to assume the office, Harris's win is being celebrated as a major victory for underrepresented minority groups across the country. But why is this win so significant, and how will future historians recount the legacy of the 2020 election?
Sharing her opinions on these questions is Dr. LaShawn Harris, an associate professor in the Department of History at the Michigan State University College of Social Science. Her research focuses on the experiences of African Americans, particularly Black women and girls.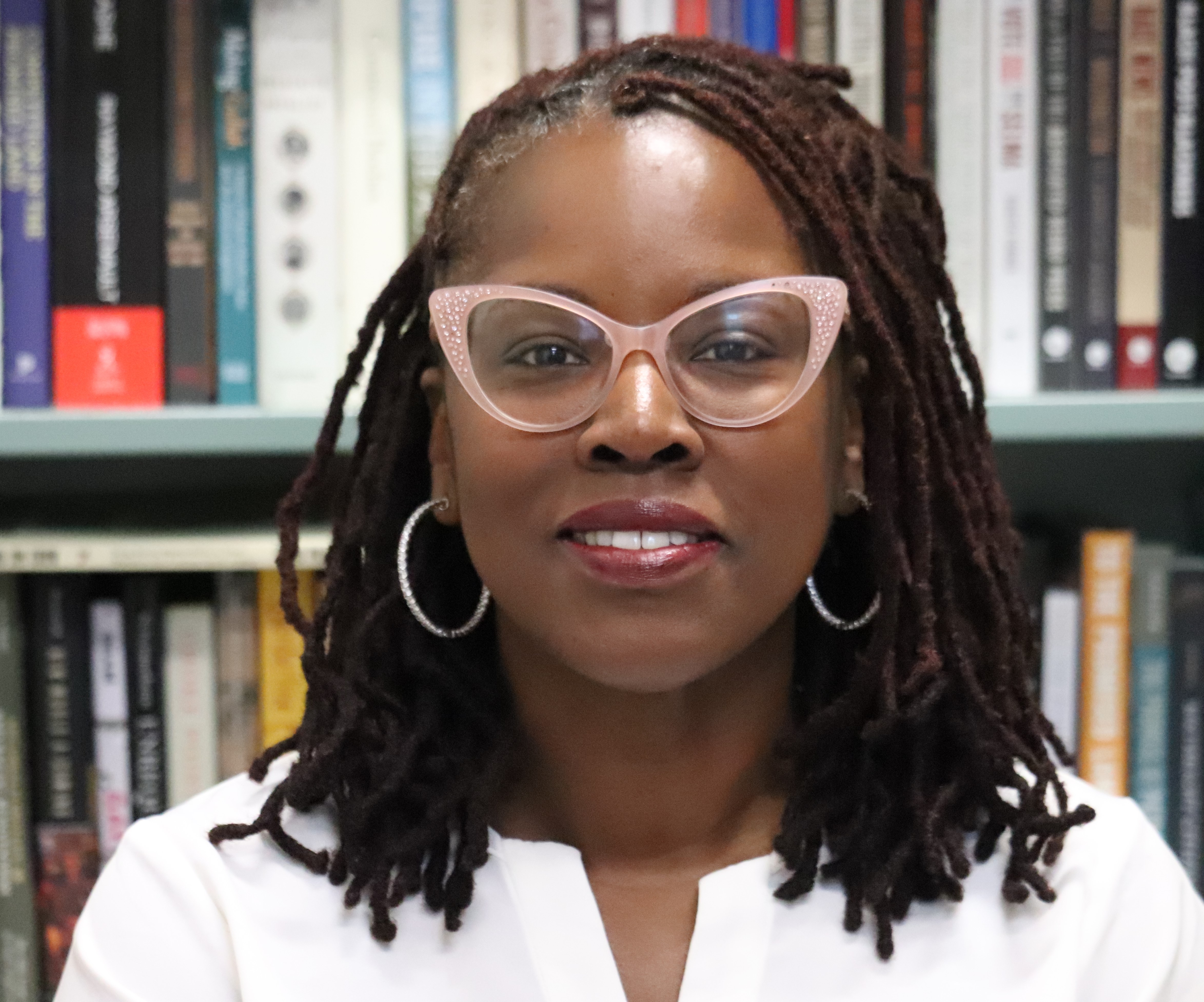 Never in America have we seen a woman of color in such a high-ranking political office. Why does representation like this matter?
As the first woman, Black and South Asian American, and Historically Black College & University (HBCU) alum, Kamala Harris' historic election represents what is possible in American politics. Her win opens the door for those who have been historically and systematically excluded from the political process; for those whose voices have been silenced by race, gender, and class discrimination; and for Black and Brown people that have been historically read as unworthy of citizenship and undeserving of taking part in the political process.
Moreover, Harris' rich and diverse background and experiences matter because of the potential opportunity to situate working-class people at the center of policymaking. And as a Black & Asian woman, Harris' historic win matters because it may signal a racially and ethnically diverse Biden-Harris administration.
More ballots were cast in the 2020 election than any other previous presidential election. What was it about this election that engaged so many voters? 
American voters participated in the 2020 presidential election like their lives depended on it. Record number voter turnout was, in part, shaped by the current socioeconomic and political movement. National leaders' blatant challenges to American democracy and its institutions, a public war against the American press, the resurgence of domestic terrorist groups, deliberate attempts to disenfranchise millions of citizens, uncertain economic futures and a global pandemic drove millions to cast early votes and wait in long lines for hours. The highest voter turnout in more than a century was a reflection of the citizenry's hope for decency, unity, equality and political transformation. 
What do you think the legacy of the 2020 presidential election will be? How will people look back on this election? 
For many, the 2020 election will be symbolic of many defining and unprecedented moments. This year, we saw the result of a deeply divided electorate that longed for political, economic and social reform and transformation, and a presidential race that highlighted a fragile and fractured democracy. However, we also saw the historic win of the first woman, Black and Asian American to become Vice President of the United States, which disrupted longstanding race and gender barriers in American politics. This election was so important to so many people, citizens were even willing to stage mass demonstrations in the middle of a global pandemic.
What are the major barriers that women and people of color face when trying to engage in politics, whether it's voting or running for office? 
Participation in electoral politics, either as voters or political candidates, has historically proven difficult for Black Americans. In more recent years, lawmakers have implemented new election laws, including restrictive voter ID requirements and proof of citizenship, redistricting, poll closures and voter purges. New voting measures are not meant to expand the electorate but rather to suppress minority votes. And, to borrow from historian Carol Anderson, voter suppression is destroying our democracy. 
What are some ways we as a society can break down those obstacles and make way for a more inclusive government?
Across the nation, local grassroots activists, leaders and politicians are doing the hard and necessary work of ensuring an inclusive electoral process and government for all citizens. Similar to the political initiatives of 1950s and 1960s civil and human rights leaders, such as Ella Baker and Fannie Lou Hamer, contemporary activists and elected officials are actively mobilizing voters and bringing greater public awareness about voter suppression, public election reform and voter education programs.
Many are also employing legal action, public education, and grassroots organizing to create political change throughout the nation. For example, former Georgia representative and 2018 gubernatorial candidate Stacey Abrams and other community leaders founded a national voting rights organization called Fair Fight Action, in 2018. The group fights against voter suppression in Georgia and beyond, as well as trains grassroots activists to lobby for new local and national election laws. Beyond grassroots activism, it's also important that citizens turn out in full capacity during elections, and check their secretary of state's web pages and their voter registration. These strategies work toward voter protection and ballot access for millions of citizens.