Diversity Spotlight: Dr. Geoffrey Levin
January 26, 2021 - Liz Schondelmayer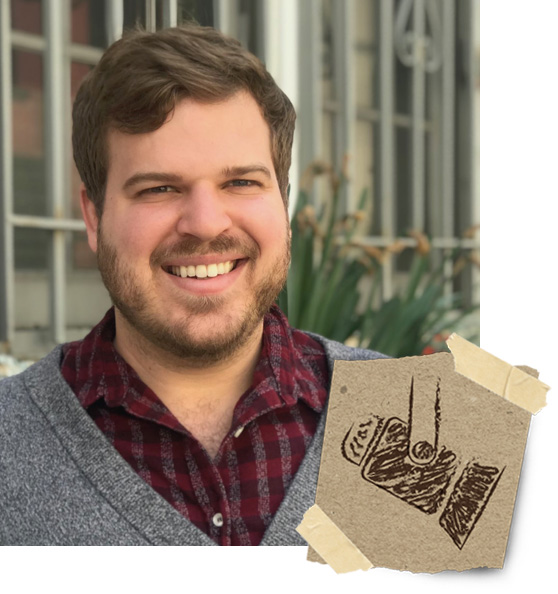 In honor of Holocaust Remembrance Day, the College of Social Science is proud to introduce our January Diversity Spotlight, Dr. Geoffrey Levin. Dr. Levin graduated from Michigan State University in 2011, and is now an assistant professor of Middle Eastern Studies and Jewish Studies at Emory University in Atlanta, Georgia.
When Dr. Levin first came to MSU in 2007 as a student, he had little interest in pursuing Jewish studies. A Chicago native, he arrived on campus as a member of the James Madison College as well as the Honors College, majoring in International Relations.
Dr. Levin's passion for Jewish studies grew under the mentorship of Dr. Yael Aronhoff and Dr. Ken Waltzer (who has since retired), and was cemented during a study abroad trip he took to Israel during his senior year. In 2011, Dr. Levin graduated with his degree in International Relations, supplemented with a minor in Jewish Studies from the College of Arts and Letters, as well as a minor Peace and Justice Studies from the College of Social Science.
Dr. Levin went on to earn his PhD in History and Jewish Studies from New York University, with the dream of entering academia as a teacher and researcher. In 2020, he was hired as an assistant professor at Emory University, where he now serves as both an instructor and researcher. 
His research explores modern Middle Eastern and Jewish issues, including Middle Eastern history, American-Isreali relations, and anti-semitism and islamophobia in America. He is currently writing a book exploring how Jewish Americans grappled with the Isreali-Palenstinian conflict in the 1950s, '60s, and '70s. Though he doesn't research the Holocaust explicitly, all of his research is somehow impacted by the events that took place during the genocide: "The Holocaust and its legacy are present in all aspects of Jewish politics, both in Isreal and the United States," explained Dr. Levin.
Dr. Levin urges others to memorialize the millions of lives lost by learning about the individuals and the collective culture that was lost during the Holocaust, as almost a third of the world's Jewish population at the time was murdered. He also emphasizes the importance of avoiding dehumanizing people at all costs. "We must avoid the pitfall of looking at other people as if they are less than people," said Dr. Levin. "It is a process that none of us are immune to, and that we all must resist."
Lastly, Dr. Levin was asked what he wished more people would understand about the Holocaust. His answers can be seen below.
---
Read more: