CSS Young Alumni Spotlight: Bezil Taylor, MSW
February 19, 2021 - Liz Schondelmayer, Bezil Taylor
Bezil Taylor graduated from the Michigan State University College of Social Science with a Master's degree in Social Work in 2020. A student activist committed to making change on campus, Bezil spent his career as a student fighting for social justice and working to end student homelessness. Now, Bezil continues his commitment to helping others, working as a Continuum of Care Coordinator with the Services to End and Prevent Homelessness for Montgomery County. He also remains involved with the MSU School of Social Work's Racial and Social Justice Collaborative.
Where did you grow up, and what initially brought you to MSU?
I grew up in Detroit, MI. A graduate of Detroit Public Schools. I came to MSU after being admitted through on site admissions at my high school.  I was a 2004 member of the Broad College of Business Summer Business Institute. After that, I was sold on MSU. I came back for my Master's in Social Work in 2018.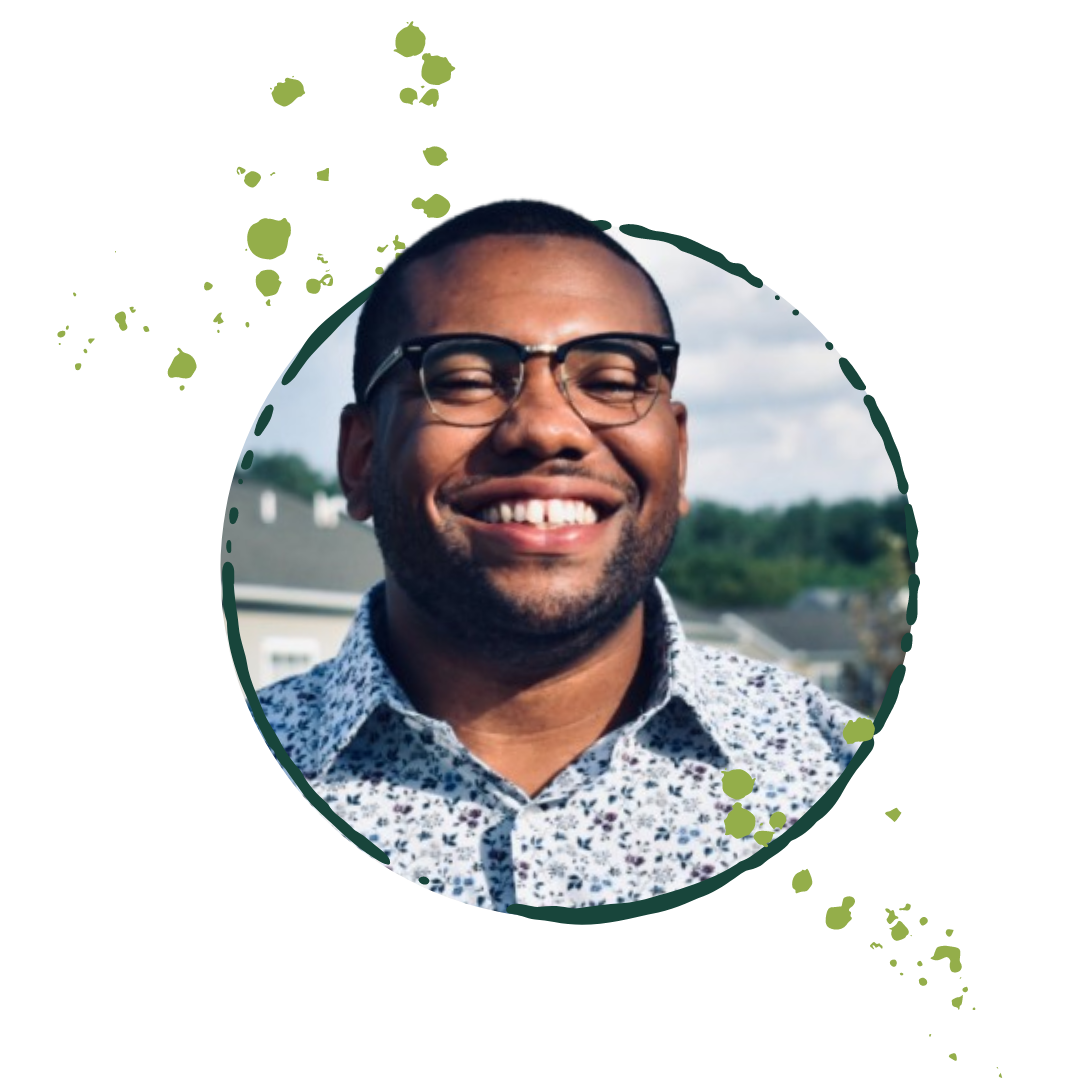 What is your favorite MSU memory?
My favorite memories of MSU span across both my undergraduate and graduate experience. As an undergraduate my favorite memories consist of the moments that I grew to be close with my best friends. Those moments led to our growth as individuals, being groomsmen in weddings, and just a plethora of shared times as we grew from young adults. As a graduate student, my favorite moments are all the times that I saw our community come together in the interest of raising awareness around youth and student homelessness on college campuses.
Watching my baby sister graduate from undergrad at MSU while I was in my MSW Program. Most proud moment!
How did you choose your major?
Initially I was a General Business Administration Prelaw major. After struggling with math courses and being introduced to the Adolescent Diversion Program by its Director Sean Hankins, I found a home in the Psychology department.
How did MSU/your degree help shape your career path?
My Psychology degree, and more specifically the Adolescent Diversion Program, gave the ground work and baseline of empathy and advocacy that lead me to work with youth since I first graduated. Also, outside of academics, being a Black young man in East Lansing and at Michigan State University showed me how the world views people like me. Recently, a study detailed the disparate frequency of law enforcement stops that Black and Brown people experienced versus White people in the city. It lit a fire in me to figure ways to support folks who have been historically systematically and systemically harmed in our communities. I also witnessed myself and peers struggle to graduate, including some friends not being able to finish their degree. I view solving issues that face students who come from impoverished communities as a personal charge.
What is your favorite part about your current job? What is the most challenging part?
The best part about my current job is I get to work with people who understand the impact that homelessness has on the greater community. Solving homelessness among my peers is about being decent people, and not just "cleaning up where we live." Providing pathways to housing, and coordinating services and teams of people to give everyone a chance at housing and a future is very rewarding. The most challenging is convincing people that they should care about people experiencing homelessness. It is a big part of the work, but also the toughest part. Recently, we are experiencing people die to Covid-19, and that breaks my heart. It also motivates me to keep going and advocate to the highest level to keep those numbers as low as possible.
What excites you the most about your career? What is your dream job (if you're not working there already), and what are some of your long-term career goals?
Knowing that I can be a spark that creates lasting change is the best thing I have ever experienced. I love knowing that the work that I am privileged to do provides life altering support for people during their lowest moments.
What volunteer/community work have you done since graduating? Why are these things important to you?
My job is basically community work, but I have worked on a few projects. One in the MSU School of Social Work. The Racial and Social Justice Collaborative in the School is a new entity focused on supporting racial equity both internal and external to the School. I was lucky enough to be a part of the team that developed and built out the Collaborative. I also am a member of a Police Reform Task Force with Texas Southern University's Center for Justice Research. The Task Force is working to make meaningful police reform policy change on a national level.
What is the best thing about finishing your education? What do you miss the most about being in college, and what do you miss the least?
I miss being close to my friends the most. We were a family who supported each other during both our brightest and darkest days. That support still exists, but I definitely feel the distance between us. We also have lost a few friends over the years and the times we all spent together live with me everyday.
What advice do you have for current students, as far as choosing a major and finding the right career path?
Take your time, use your resources, and ask for help when you need it.
If you'd like to nominate a young alum to be featured, email Liz Schondelmayer (schonde3@msu.edu).