CSS Young Alumni Spotlight: Dulce Cardenas
March 11, 2021 - Liz Schondelmayer, Dulce Cardenas
Dulce Cardenas graduated from the College of Social Science with a degree in Psychology in 2012. She is now the Executive Assistant for the Speaker of the Michigan House of Representatives, Jason Wentworth (R). A community-focused Spartan with a dedication to helping others, Dulce is hoping to pursue law school soon to advance her career.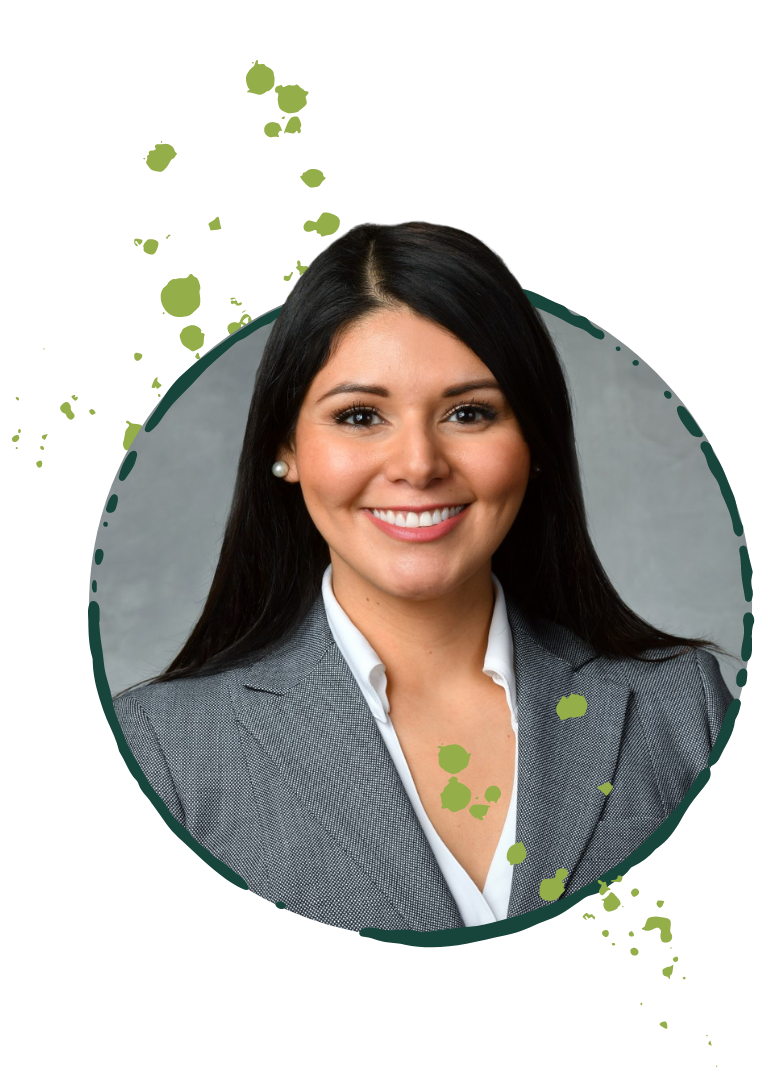 Where did you grow up, and what initially brought you to MSU?
I grew up in Sturgis, MI. I visited MSU my junior year of high school for a student athletic training camp and fell in love with the school and campus.
 How did you choose your major?
I started out as a kinesiology major and realized it was not for me. I took a psychology course and found the subject so interesting. My goal was to help people and psychology seemed like the best fit!
How did your MSU education help shape your career path?
All of the resources MSU offered helped me navigate the transition from student to professional. I networked and met so many people that have helped me get to where I am today. Although I didn't end up working in the psychology field, my degree in psychology has helped me tremendously in my civil service career. When you have to interact with dozens of people every day like I do, it helps to know how the human mind works. Everything from cognitive psychology, body language, human behavior, even the psychology behind colors matters! Psychology has helped me communicate more effectively and even diffuse difficult situations when they arise.
What is your favorite part about your current job? What is the most challenging part?
My favorite part of working in the legislature is that we get to help people. We are here to serve the public and improve our state by amending the laws that affect our everyday lives. The most challenging part is that no matter what we do, we can't make everyone happy. At the end of the day, you're never going to agree 100% on every little thing with another person because that other person might have different life experiences, a different culture, language, or religion. That's just politics. It's human nature.
What excites you the most about your career? What are some of your long-term career goals?
The most exciting thing about my career is that the work that we do in the legislature helps improve people's lives. I also get to meet people from all over the world. My goal in life will always be to help others as much as I can. That is my purpose in life. I would love to work in the law field eventually. Going to law school part-time is my next step.
What volunteer/community work have you done since graduating? Why are these things important to you?
I served as a Public Service Board Member for the City of Lansing. We advised the Public Service Department regarding maintenance of city streets, services, and facilities. In my spare time, I help translate and interpret documents for my Spanish-speaking friends and family. I also serve as an interview coach for students in the MSU College of Social Science. The mock interviews are fun and helping the students bring back so many memories of my time at MSU. It's important to give back to my community because it makes our state a better place to live. A better place to live retains talent. Talent drives growth in our economy. It's all connected. I would love to raise a family in Michigan eventually. My goal is to leave this world a better place than how I found it for all future generations.
What is the best thing about finishing your education? What do you miss the most about being in college, and what do you miss the least?
I was the first to graduate high school and college in my family. It was a great feeling setting an example for my younger siblings. I miss being with my friends in college and meeting new people. I do NOT miss the exams and stressing about making enough money as a waitress to pay for school expenses and rent.
What advice do you have for current students, as far as choosing a major and finding the right career path?
Do what is best for you. Do not compare your life with another person. An education is something that cannot be taken away from you. As far as choosing a major, pay attention to what courses or topics excite you. What sparks joy within your heart? If you have a hard time figuring it out, maybe take a few electives to see what you like best. You'll never know until you try. Networking will be your best friend. Be willing to meet others, whether it's at networking events, work, volunteering, church, etc.
If you'd like to nominate a young alum to be featured, email Liz Schondelmayer (schonde3@msu.edu).