Faculty voice: Lessons from Fukushima
March 11, 2021 - Ethan Segal
Ethan Segal (pictured below), associate professor in the Department of History, has been closely following developments in Japan since the 2011 Triple Disasters (earthquake, tsunami and nuclear power plant crisis). Other topics of his research and teaching include economic history, nationalism, women's history and Japanese popular culture.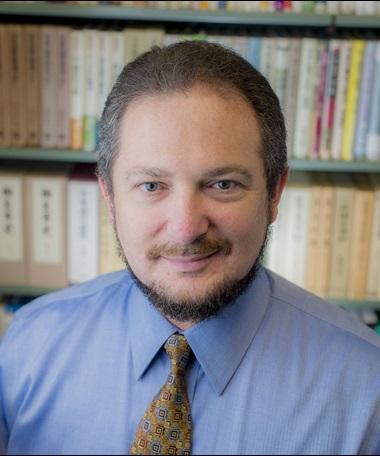 Ten years ago tomorrow, a 9.0 magnitude earthquake off Japan's northeastern coast created a massive tsunami that devastated coastal communities. The tsunami also flooded the Fukushima Dai-ichi Nuclear Power Plant, triggering meltdowns and the release of radioactive materials. Close to 20,000 people lost their lives that day, with many more left homeless. More than 400,000 had to evacuate and many lost their businesses or places of employment. A World Bank estimate of $235 billion in damage make it the costliest disaster in world history. How are affected communities faring ten years later? What might we learn from such tragedies?
As a Japan scholar with connections to that region, it was difficult to helplessly watch events unfold on the news. My wife's family is from Iwate, one of the hardest hit prefectures; fortunately, they were unharmed. When we traveled to Japan that summer, we hired a car to bring relief supplies to survivors in the coastal city of Rikuzen-takata. What we saw was shocking: Hardly a building was left standing and, four months after the tsunami, refugees who had lost their homes were still living in the middle school gymnasium.
Over the next few years, I visited several other communities and was fortunate to meet people willing to share their stories. Some were harrowing, such as the man in Ishi-no-maki City who did not evacuate quickly enough and almost lost his life to rising floodwaters. Other were tragic, as people struggled to rebuild or cope with the loss of loved ones. But there were also many inspiring examples of resilience: people helping each other and communities working together to clear debris. One town that had to evacuate because of radiation leased an abandoned car parts factory located in a safe zone and converted it into a school, realizing that they needed to keep the children together if their community was going to survive.
March 11th will always be a somber day in Japan as people mourn those who were lost (just as September 11th is here in the United States). Concerns that another tsunami could hit the same region have complicated efforts at rebuilding, but some cities have taken extraordinary steps to provide added safety. For example, Kesennuma brought in tons of landfill to elevate parts of that city while Miyako erected an improved sea wall and relocated a low-lying residential community of 250 homes to nearby higher ground.
But the tragic events of March 2011 also offer important lessons for the future — and not just for the people of Japan.
One lesson is the importance of community. Social scientists' research has demonstrated that one of the most significant determinants of who safely evacuated — in other words, who lived and who died — was community: neighbors who looked out for each other and made sure their fellow citizens, especially the elderly, made it to safety. And while every community suffered, those that relocated together, as a group, to temporary housing had fewer incidents of cognitive decline and depression among their members than those communities where people scattered.
Another lesson concerns the risks of nuclear power. Prior to the triple disasters, Japan had 54 active nuclear reactors providing 30% of the nation's electricity. In a country with limited fossil fuels, nuclear power had long been promoted as a clean, cheap, reliable source of energy. But the disasters revealed its dangers. Although nuclear plants do not give off greenhouse gasses, an accident like the one at Fukushima can poison the food and water supply and leave land uninhabitable for years. Furthermore, while nuclear energy seems inexpensive when measured by the cost of production per megawatt hour, those calculations do not include the huge payments made to convince rural communities to host a nuclear power plant — nor the costs of clean up if there is an accident. And of course, the human costs — in suffering and lives shattered — are incalculable.
This is something we should take note of here in the United States: More than 90 active nuclear power reactors across 28 states provide approximately 20% of our electricity. What would happen if a powerful hurricane flooded a reactor located in one of the Gulf States? Or if a tornado touched down on a reactor in the Midwest? 
The people of Fukushima have been living with just such a nightmare scenario for the last ten years. I hope we can learn from their terrible experience, so this never happens again — in Japan, or anywhere else.