Dr. Nwando Achebe wins University Beal Award
March 15, 2021 - Liz Schondelmayer
Dr. Nwando Achebe, the Jack and Margaret Sweet Endowed Professor of History and Associate Dean of Diversity, Equity, and Inclusion in the Michigan State University College of Social Science, has recently won the 2020-21 William J. Beal Outstanding Faculty Award.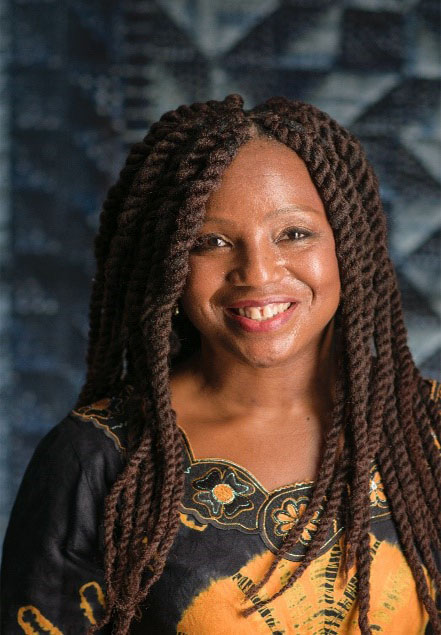 The Beal award celebrates 10 faculty each year who, through their teaching, research, public service and overall commitment to their campus community, exemplify what it means to be a Spartan. 
"Dr. Achebe is an outstanding scholar and teacher," said Dr. Mary Finn, Dean of the College of Social Science. "In all she does, Dr. Achebe advances the core values of equity and inclusive excellence and her leadership has left an indelible mark on our college and the broader university."
Since joining MSU's faculty in 2005, Dr. Achebe has gone above and beyond her teaching expectations, bringing her passion and love for Africa into the classroom. When teaching her students about the continent, she likes to emphasize the reality of Africa versus a biased, Western perspective.
"The fact that we never see Africa reported on in the US news media, except in crises, has an impact on us and our perception of Africa. So, my whole approach to teaching Africa is about balance," explained Dr. Achebe. 
"I live for those undergraduate students who really do not want to be in my classes, but because of my passion for Africa, and the way that I teach about Africa, decide to visit Africa and then find themselves falling in love with it."
In her research, Nwando focuses on telling the stories of African women. Her sixth and most recent book, "Female Monarchs and Merchant Queens in Africa," considers the diverse forms and systems of female leadership in both the physical and spiritual worlds, as well as the complexities of female power in a multiplicity of distinct African societies. 
In summer 2020, Dr. Achebe was appointed as the College of Social Science's Associate Dean of Diversity, Equity, and Inclusion. There, she works to maintain and enhance diversity and inclusion within the college, for students, staff and faculty from all walks of life. She is also the leader of the Dean's Advisory Board on Diversity and Inclusion.