Dr. Caitlin Cavanagh Receives Rising Star Research Award
May 3, 2021 - Brandon Drain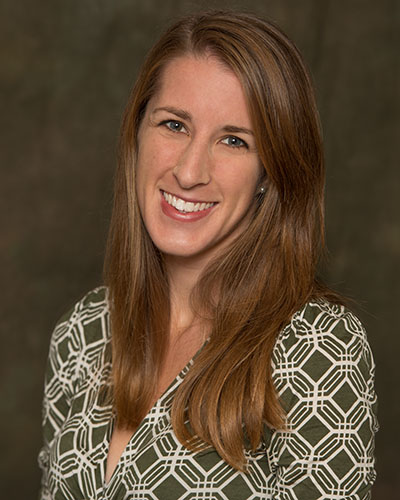 The justice system, and the ideologies behind judicial policies, have been fueled by innovative and nuanced ways of thinking. This means pulling together various aspects and perspectives on certain social constructs; pooling together a wealth of information from various schools of thought; and being able to curate this culmination of ideas into a cohesive, well-formulated act that directly affects the public in a positive manner. Dr. Caitlin Cavanagh —an Assistant Professor in the School of Criminal Justice at Michigan State University—is the embodiment of this type of forward thinking, earning her the CSS Rising Star Research Award: an award given to researchers who've demonstrated innovative or transformative achievements beyond the norm.
Over the past several years, Dr. Cavanagh has invested her time and mind into getting at the heart of adolescent crime. It is here in the stage of life between childhood and adulthood during which one develops their social skills, as well as preliminary attitudes toward the justice system. These processes are the foundation for Dr. Cavanagh's work, with a background in Childhood Development and a specialty in Adolescence. "I think adolescence is a really interesting point in the lifespan, it's what we call a 'sensitive period,'" said Dr. Cavanagh. "It's a period of time where there's rapid brain development; rapid cognitive development; the salience of peers and social rewards is really high, it's a time that's really meaningful in your life."
Dr. Cavanagh focuses on the family aspect of the juvenile justice system—delving into the ways in which the justice system can be restructured to support families when a child is arrested. In contrast to when an adult is arrested, children who face legal trouble also create ripples within the child's family, often shaking the foundation of the entire family structure during a time when relationships between parents and adolescents naturally shift. This grounded, family-centric approach to understanding juvenile justice is what adds nuance to her work. With a multitude of published studies surrounding the intersection of topics regarding youth, families, and criminal behavior, Dr. Cavanagh is destined to create ripples in the ways lawmakers think and alter the foundation on which laws are made in relation to youths.
Dr. Cavanagh is still pushing the envelope in her work, as she is now focused on two new research topics. "One thing that I want to innovate is thinking more about how the justice system can better accommodate families, rather than forcing families inside the rigid box of what they need to do to fulfill the system's requirements," said Dr. Cavanagh. By finding ways for the court and the families to develop a mutual understanding—treating and seeing one another as partners—Dr. Cavanagh hopes to create a dynamic which better accommodates, above all else, the rehabilitation of the children themselves, especially marginalized children. Additionally, Dr. Cavanagh is focused on the relationship—or lack thereof—between the child welfare systems and the juvenile justice system. Some youth are served by both systems, yet the systems themselves have little communication at present. "Those two systems basically don't talk to each other—at all," said Dr. Cavanagh. "Youth can be getting a hodgepodge of treatment strategies based on what they're receiving in the child welfare system and the juvenile justice system. I'd like to see more coordination between both systems to make sure we're maximizing resources." Dr. Cavanagh is currently starting a collaboration with Michigan Department of Health and Human Services (MDHHS) to augment her collaboration with the Ingham County 30th Circuit Court to create that cohesion between the two systems to have a more integrated system of childcare.
It can be inferred that this won't be the last award Dr. Cavanagh receives for her amazing work, yet she still feels grateful to be a recipient. "I'm definitely honored to receive this award," said Dr. Cavanagh. "It is nice to see my research recognized, but it's also nice to see the type of research I do being recognized—whether it's me or not, I'm glad that community-based research, that's intended to improve the lives of youth and their families, I'm glad that's getting recognition."