PhD Student Anh Sy Huy Le Receives Social Science Graduate Student Research Award
May 3, 2021 - Liz Schondelmayer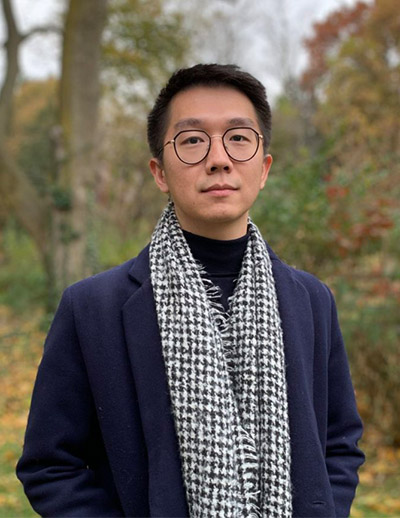 Anh Sy Huy Le, a PhD student in the Department of History, has won the 2021 College of Social Science Graduate Student Research Award for his dissertation entitled, "Taming the Intractable": Chinese Migrants, Inter-Asian Interactions, and the Transformation of French Rule in Colonial Vietnam, 1862-1954." 
The award recognizes a graduate student within the College whose original research demonstrates a clear potential for continued research excellence and incorporates emerging scholarly perspectives or interdisciplinary approaches.
Le's dissertation is the first to explore how Chinese immigrants were instrumental in the transformation of Saigon-Cholon, a large city in Southern Vietnam, into a global port city during France's colonial rule over the country. Employing archival research from Vietnam, Singapore, and China, Le's research centers Asian perspectives in understanding the political and social transformations of Saigon-Cholon during this period. 
"Anh's research, in short, transforms our understanding of greater China and its inter-Asian
connections, while offering new theoretical possibilities for the study of colonial modernity," explained Dr. Charles Keith, the associate professor in the Department of History who serves as Le's advisor. 
"His research reflects deeply interdisciplinary sensibilities and the rigorous use of social science theory and methodologies. He is the model of a successful and impactful doctoral student,"  Dr. Keith continued. 
Le, a Vietnamese citizen, joined MSU's campus in 2015 to start his PhD program. From the summer of 2018 through the summer of 2019, Le traveled to China, Singapore and Vietnam to conduct fieldwork on the topic, funded by the Mellon International Dissertation Research Fellowship. An experienced researcher, Le has already published one peer-reviewed article and has two additional articles forthcoming. 
"We had a number of outstanding nominations for this year's award and the selection committee agreed that Anh and his research captured the essence of this award," said Dr. Anna Maria Santiago, the Associate Dean for Research and Graduate Studies in the College of Social Science. "We congratulate him on his innovative work that extends knowledge about Chinese migrants and their economic and social world in post-colonial Vietnam."
The College of Social Science Graduate Research Award is granted annually, and all social science PhD students in their third year or higher are eligible for consideration, as well as exceptional Master's students. 
Read more about Le and his research here.