MSU Sociology PhD Student Mark Suchyta Receives Graduate Student Teaching Award
May 3, 2021 - Karessa Weir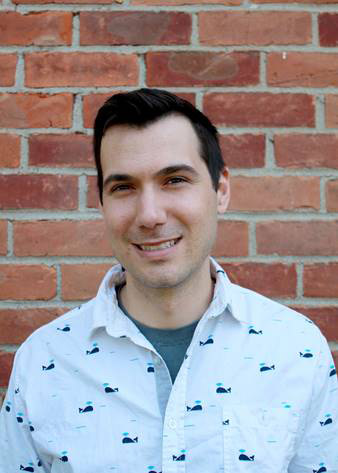 Mark Suchyta knew even as an undergraduate that he wanted to be a university professor. Now about to complete his PhD, Suchyta's focus, determination and innovation have earned him the College of Social Science's Graduate Student Teaching Award for 2020-2021.
"One of the most impactful things we can do as academics is to be a good teacher, " Suchyta said. "A lot of people go into social science interested in making the world a better place and having an influence. Many focus on research and getting published but they may take for granted the positive contributions they can make in a classroom. Being a teacher is an honor and a privilege."
Suchyta's engaging teaching style caught the attention of the College award reviewers who found his students' "rave reviews" revealed a strong teaching philosophy and a wide breath of experience.
"You and your approach to teaching captured the essence of this award. Congratulations on your innovative work in the classroom!" wrote Dr. Anna Maria Santiago, Associate Dean for Research and Graduate Studies.
The reviewers also found Suchyta's teaching style and experience especially well suited to the COVID era when most learning moved quickly to online only.
"His dedication to perfecting online teaching environments is admirable and the additional work put in to creating online social connections and cohort togetherness is particularly relevant and necessary during our unprecedented times," one reviewer wrote.
Suchyta was nominated for the award by University Distinguished Professor of Sociology Thomas Dietz and Sociology Chair Aaron McCright.
"Mark is incredibly skilled at traditional classroom teaching.  But he is extraordinary as an online teacher.  When I needed to move a course online because of the pandemic, I was amazed at the depth of his insights about not only the themes and structure of the course, but about the many details of organization and pacing that make a huge difference to online students.  I attribute much of the success of my first online course to what I learned from Mark," Dr. Dietz said. "He has deep insights on how the philosophy and goals of a course must be translated into structures and practices to make online teaching effective."
Suchyta himself describes his teaching philosophy as student-centered: making sure he is not just disseminating information but that the students are engaged in the curriculum. For instance, in his Animal, People and Society course, when Suchyta realized half the students in his class were majoring in Zoology, he reached out to MSU Sociology alumnus Dr. Stephen Vrla who is now an educator at the Detroit Zoo. Together they created a segment focusing on zoo education.
"I try to create a diverse body of assignments and assessments to appeal to different learning styles," Suchyta said.
It also matters to Suchyta that, in high school, he was not the best student. He attended Wayne State University and then transferred to the University of Michigan in Ann Arbor. In a surprise to his parents, Suchyta went on to graduate school at Penn State. After receiving his master of arts degree, he worked as a social worker.
"As an undergrad, I was so inspired by my professors and thought 'I could do that," he remembers. "I had a brief career in social work and continue to use those skills as well."
Suchyta, who is dual enrolled in Sociology and the Environmental Science and Policy Program with a graduate specialization in Animal Studies, will complete his studies this summer and hopes to find a position teaching in a state school.
"I would love to continue teaching and my dream would be at a regional or state school," Suchyta said.