Young Alumni Spotlight: Manny Alalouf
May 14, 2021 - Liz Schondelmayer
Manny Alalouf is a 2018 graduate of the College of Social Science. A Political Science major and Social Science Scholar, Manny joined alumni mentor Doug Scott at Movement Search & Delivery Company as a headhunter.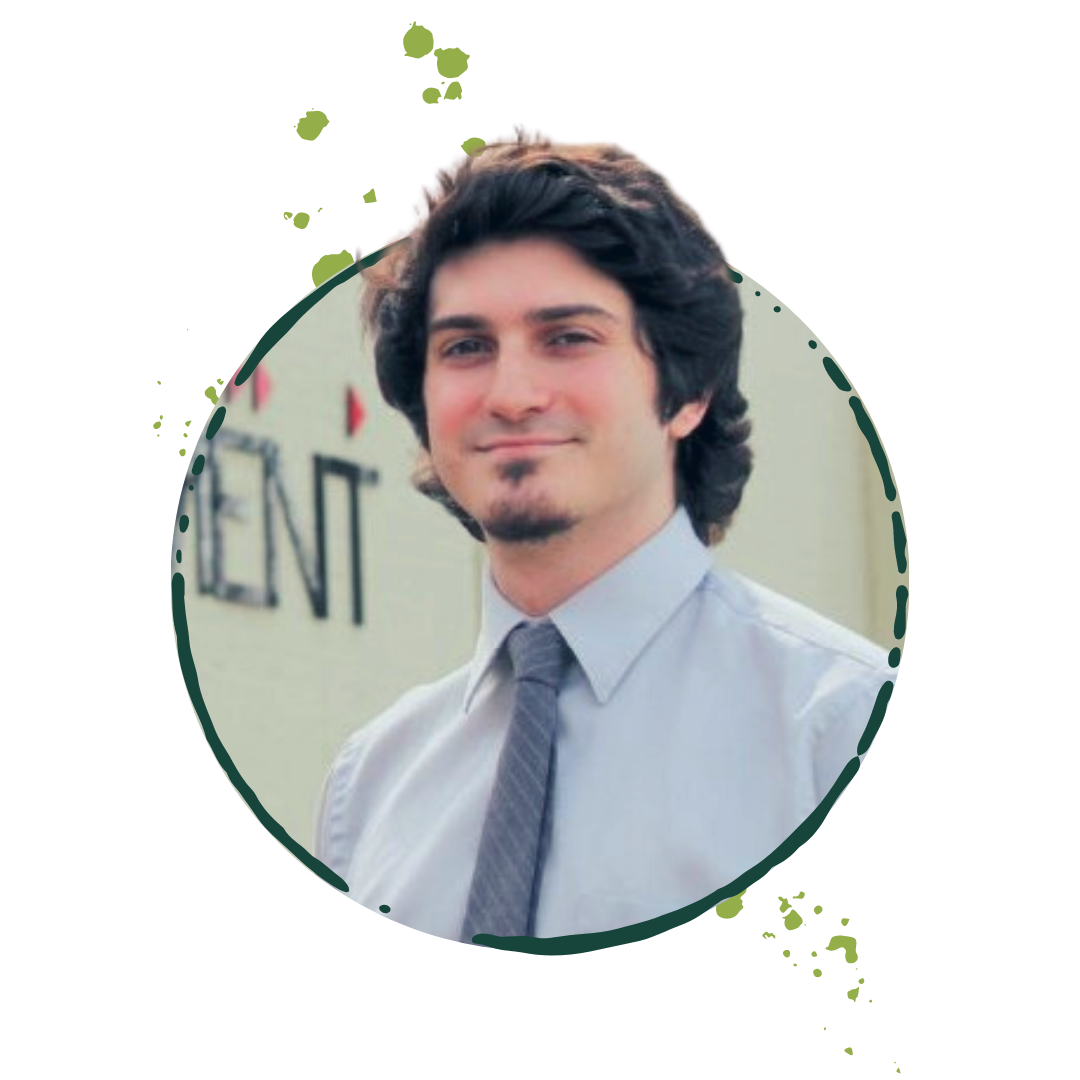 Where did you grow up, and why did you choose MSU?
I grew up in Clarkston, MI, and to my surprise ended up back in my hometown after graduation. I actually had a difficult time making a decision on where to go for college, but I do remember the moment that tipped the scale. I was on campus for the ADS competition, and sat through a presentation by Dr. John Waller about the inaugural class of the Social Science Scholars program. He described a program that had students paired up with influential alumni mentors, publishing an article in a volume of Social Science Research, and participating in a uniquely designed Study Abroad Program. This is just scratching the surface of all the opportunities that were provided to me throughout the program, but I remember having made my decision in that moment that I wanted to go to MSU and I wanted to join this program.
What is your favorite MSU memory?
One of my favorite memories at MSU was my trip to the Sleeping Bear Dunes with the MSU Outdoors Club. I can still remember the miles long hike through the dunes, beautiful sunsets, playing guitar and singing around the campfire. But mainly all of the friends I made on that trip and how great the people were. It was really hard to narrow it down to one memory, but I feel like my time at MSU was stitched together with a bunch of memories like this.
Why did you choose your major?
I was inspired by a high school teacher to pursue a degree in Political Science. Mr. Claus, who was also the director of Clarkston's Youth in Government Program, went above and beyond in helping me to develop my legislation for the program, which went on to win "best bill" in the 2014 YIG Conference. My passion for political science was always focused on the structure of government and electoral systems, and solving the problems associated with a government whose laws don't align with the consensus of the governed. I viewed MSU's Political Science department as an excellent avenue to explore these issues further.
How did MSU/your degree help shape your career path?
I'm a Headhunter now, so it might sound like a stretch to say that I'm using my education in Political Science in my career. Even though my degree was concentrated in Political Science, I feel like I came out of MSU with a comprehensive education in the Social Sciences. My curiosity was always centered around people, how and why they made decisions, and if there is any objective understanding as to what is best for them. I think this background is something that makes me unique as a Headhunter. Every day, I deal with people, and I have an influence on their decision making process as it relates to their occupation, what they are going to do with their lives. I think it is the curious and inquisitive nature stemming from my educational background that makes me good at what I do. I peel back the psychological onion with every person I talk to.
What is your favorite part about your current job? What is the most challenging part?
My favorite part about my current job is actually also the most challenging part. At its core, my job is a sales job, since I make a commission every time I successfully place someone at their new job with one of my clients. For this reason, I have a vested self-interest, an unspoken bias that can be an elephant in the room with every prospective candidate that I talk to. The hardest part of my job is to constantly be challenging myself internally, and to balance my financial biases with my own desire for integrity and empathy for the person on the other end of the line. Even though this can be incredibly challenging and complicated, it's also psychologically enriching. I have the opportunity to grow as a person every day, and I create a lot of very meaningful relationships along the way.
What does it mean to be a "Spartan alum" to you?
To me, being a Spartan Alum means embracing a huge network, and giving back. There were so many alumni who were influential throughout my education and I definitely feel like I owe it to the current class to give back in the same way I received.
What volunteer/community work have you done since graduating? Why are these things important to you?
The volunteer work I've done since graduating really has no connection to my educational or professional background at all, it's really more related to my personal passions. I'm a huge outdoors nut, and I love camping, hiking, and backpacking. For this reason I'm really passionate about environmental conservation and I have done volunteer work at a few different state and local parks/recreation areas removing invasive species. I'm also an animal lover and my girlfriend and I have been fostering dogs and cats through Best Buddy Pet Rescue for the past few years off and on.
What advice do you have for current students as far as how important networking is? What tools did you use to network with alums/professionals?
Networking is very, very important. Like I mentioned previously, in the Social Science Scholars Program at MSU I was assigned an Alumni Mentor, Doug Scott, who is now my boss and the owner of the company I work at. Needless to say, if I hadn't prioritized networking with him, I wouldn't be where I am today. Networking is SO IMPORTANT. But when I was in college I also found it to be very difficult. Sometimes I felt like I had nothing to say to the folks I was meant to be networking with. Sometimes when I was networking with someone, everything felt contrived—I felt like I was asking questions that I didn't care to know the answers to, with an ulterior motive (like getting a job) that I never mentioned. My advice is, don't do what I did. Just go into as many conversations as you can with an honest curiosity, ask as many questions to as many people as possible and you'll never guess where those questions will lead you.