Connected by generosity: How one Spartan's gift ignited another Spartan's passion
August 24, 2021 - Liz Schondelmayer
At first glance, Michigan State University social scientists Anita Khushalani and Mikayla Ward have very little in common. While Anita, a 1987 graduate of MSU, serves as the director of her human resources consulting firm in New York City, Mikayla, a second-year Social Science Scholar from Atlanta, Georgia, is focused on pursuing her degree in Urban and Regional Planning.
However, their paths crossed after Mikayla received a life-changing gift from Anita: the gift of a Spartan education.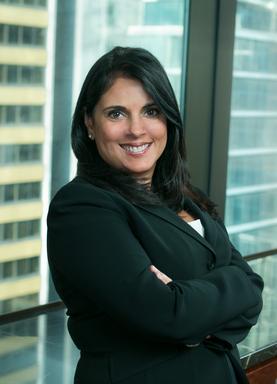 In 2019, Anita (pictured left) worked with the College of Social Science to create the Dr. Sarla Devidas Khushalani Memorial Scholarship in honor of her late mother, an incredibly accomplished physician who supported Anita throughout her time at Michigan State. "I really wanted to honor my mother, who passed away in 2018. She put me through college as a single parent with limited means and I am forever grateful for her support of my educational goals," explained Anita.
Seeing that education has always been a priority in Anita's family, the scholarship was a sure-fire way to continue her family's legacy. "My mother went to medical school in India at a time when girls weren't generally permitted to pursue higher education," Anita noted. "In fact, it was viewed as a liability when trying to find a husband! My mother's parents didn't subscribe to this view and educated her and her seven sisters."
After graduating from Michigan State University in 1987 with her degree in psychology, Anita went on to earn her law degree from American University. She spent 10 years working in law before deciding to open her own human relations consulting and training firm, Worth Workplace Training, where she now helps small to midsize businesses and organizations create equitable, inclusive work environments. 
Her gift came just in time for Mikayla to apply for and win the scholarship, allowing her to relocate to East Lansing from Atlanta for her first year at Michigan State University. "Last year, despite COVID-19, I lived in Case Hall for my first year. I definitely dealt with homesickness and loneliness, but I was also able to branch out and meet new people with totally different perspectives," Mikayla reflected. 
"The experience was exciting and new. It wasn't exactly what I was looking for, but it found me instead. I truly think it changed my life for the better."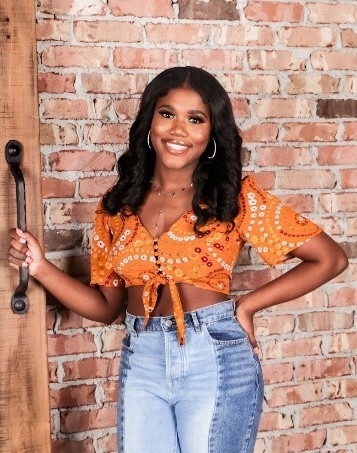 Mikayla (pictured left) was somewhat familiar with Michigan State University, as both her mom and older sister are Spartans. Her mom's family also lives in Flint, Michigan, which gave Mikayla some experience with the Mitten State despite growing up in Georgia. 
The summer following her first year, Mikayla had a unique opportunity as a scholarship recipient - to meet the person who made the scholarship possible through their personal generosity. Anita and Mikayla met over Zoom in June 2021, and discovered that they had much more in common than they could have ever imagined.
For example, both women were fairly new to Michigan when they started college, as Anita's family had just relocated from India while she was in middle school and Mikayla traveled from down South before starting her classes. They also both considered other fields before landing on their major, with Anita briefly exploring a career as a psychologist and Mikayla considering a degree from James Madison College. Finally, both grew up in a single-parent household where education was held in extremely high esteem. 
"Like my parents and grandparents, I believe education should be available to anyone who wants it. Education opens minds, allows exploration of different viewpoints, and exposes people to others from different circumstances and experiences," said Anita. "Unfortunately, access to education is not always available to students with limited means. So I wanted to make it easier for someone to pursue."
For Mikalya, Anita's generosity has made her MSU experience possible - a gift that she personally sees as invaluable. "Receiving this scholarship and being a part of the Social Science Scholars Program has created multiple opportunities for me in the form of research, community service, and other forms of campus outreach," Mikayla shared. "Without this scholarship, it would have been a lot harder for me to become involved in campus life and moreover, I would not be able to attend Michigan State to begin with."
"To Anita, I would like to say that I am eternally grateful for the opportunities you have opened up for me and for believing in me enough to sponsor such a large part of my education. Thank you for being the person that you are, and I hope that we forever keep in touch."
While Anita is excited to honor her mother's legacy with this scholarship, she says that it is up to the students who receive the support to make a difference. "This scholarship will support students like Mikayla, but it is their hard work that will create change in the world."
Learn more about Anita and her firm, Worth Workplace Training, here.