Young Alumni Spotlight: Ashley Pattee
August 24, 2021 - Liz Schondelmayer
Ashley Pattee graduated in 2006 with a degree in Psychology and then in 2008 with a Master's degree in Social Work. She is now the Performance Improvement Director for Arbor Circle, a nonprofit community organization in Grand Rapids, Michigan, which provides mental health care, substance use treatment and family services. A dedicated Spartan with a compassionate spirit, Ashley shares how her MSU education helped her to find the career path that allowed her to help others in her community.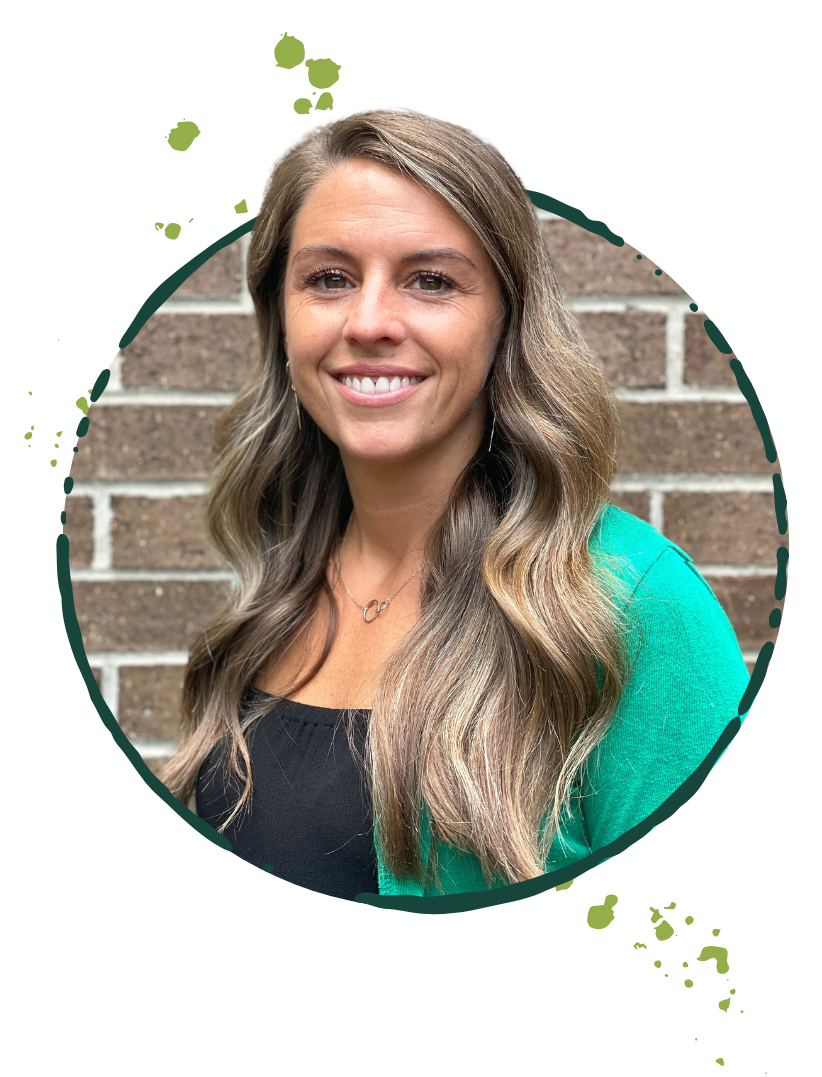 Why did you choose MSU? 
As a first-generation college student, I chose MSU because it was accessible to me. When I was in high school, someone from admissions at MSU did on-site interviews with perspective students. While this felt incredibly intimidating, it was also really cool to meet with someone from admissions, talk through my education history and personal experiences. This process really reduced barriers, especially for someone without family experience in the process. Another factor was that my best friend was attending MSU and of course we wanted to go through this experience together.  
How did you choose your major? 
Through my high school psychology classes, I learned that I really enjoyed learning about and was passionate about human relationships. I saw some of my own personal experiences in the things that we were learning. Through this, my path to becoming a therapist became clearer to me.  As I got further into undergrad I realized I would need to obtain a masters degree to become a therapist, but it was unclear what graduate degree would be best for me. I went to a grad school fair at the Union, where I was able to talk with various schools about the graduate degrees they offered. Through this, I was able to find the right fit for me. I chose Social Work because there is so many different types of jobs within the field, including child and family therapy which was my focus. 
How did your MSU experience shape your career path? 
Through the experiential classes and internships, I was able to learn so much about the profession, myself, others and which populations I loved working with. My last internship grew my passion for family and community-based work, which then became my first job post-graduation.  
What is your favorite part about being a performance improvement director? 
I love that I get to support staff. Direct care work is difficult, so finding efficiencies and ensuring quality in our services at the same time is important.  
Does your company provide any internship/volunteer opportunities for current students? 
Absolutely! We believe in investing in the profession by providing this important learning experience to students. If you're interested in getting involved, please feel free to email volunteer@arborcircle.org.
Finally, what does it mean to you to be an MSU alumna? 
It means having a community to tap into and give back to. I also love returning back to campus and all the memories it brings back. It's really cool to feel in community with others on campus even though you don't know everyone.