MSU Professor Anne Marie Ryan wins Losey Award for Research Excellence
November 18, 2021 - Caroline Kraft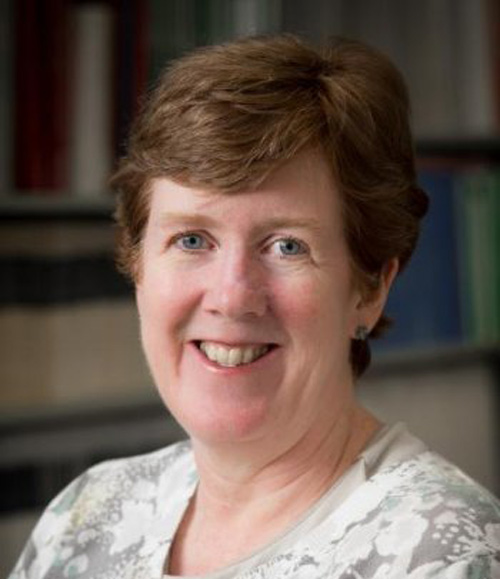 Anne Marie Ryan PhD, a Professor of organizational psychology at Michigan State University has been awarded the prestigious Michael R. Losey Excellence in Research award. The award honors lifetime achievement in human resource research, recognizing significant past and ongoing research contributions that impact the HR management field.
The Society for Human Resource Management (SHRM) Foundation sponsors the annual award, which includes a $50,000 stipend. It is named in honor of Michael R. Losey, who served the HR profession for more than 45 years, retired as president and CEO of SHRM in 2000, and is the author of Touching People's Lives: Leaders' Sorrow or Joy.
Dr. Ryan has been a faculty member at MSU for 25 years. During that time, she has taught and mentored undergraduate students and advised Ph.D. students training for careers in human resource management. Several of her advisees are now leaders at Proctor & Gamble, Amazon, Google, Verizon, Indeed, Ford, Bank of America, and leading HR consulting organizations. She received the SIOP Distinguished Teaching Contributions Award and APA's Raymond Fowler Graduate Mentoring Award for her teaching and mentorship.
"I have been fortunate to have spent the last 25 years at Michigan State University with supportive colleagues and energetic and talented graduate students.  Working in a land-grant institution that truly values applied research has enabled me to focus my work on the pressing concerns of those in HR and organizational psychology roles," Ryan said.
Dr. Ryan's research expertise has been recognized with Sage Award for Outstanding Scholarly Contributions to the Study of Diversity from the Academy of Management's Gender & Diversity Division as well as the SIOP Wiley Award for Excellence in Survey Research.
"Recently, I have been involved in projects regarding what cues organizations might be signaling to job applicants from societally marginalized groups regarding whether their organization would be a welcoming and inclusive workplace, and how they can make sure they are not sending mixed messages or subtle signals that make applicants from underrepresented groups hesitant to join the organization. I've also been working on research on differences between genuine support of diversity and more performative actions by organizations and employees.  Finally, I am always interested in thinking about how new technologies, such as those associated with artificial intelligence, are changing how we hire people," said Ryan.
In addition to her research, teaching, and mentoring roles, Ryan is a former president of SIOP, a former editor of Personnel Psychology and an associate editor of American Psychologist. Ryan has also served on advisory boards regarding hiring processes for the department of Defense, State Department, and private industry and has consulted with numerous organizations on talent acquisition, diversity in hiring, and employee survey design.
"Dr. Ryan is one of the most brilliant and accomplished scholars in this area.  She is a true academic rock star who is dedicated to her field and to training the next generation of scholars who focus on enhancing the critically important work of human resource management.  People are the most important resource for any organization. Dr. Ryan is also a wonderful person and model of professionalism. We are thrilled to have Dr. Ryan as an outstanding member of our faculty. We are also so grateful to see Dr. Ryan recognized with this exceptional award," said Psychology Department Chair, Dr. Brent Donnellan.
Ryan plans to use the $50,000 stipend from the award to support individuals pursuing careers in HR and organizational psychology and continuing to to promote fair hiring practices and inclusive workplaces.