Michigan State University expert testified before the Select Subcommittee regarding COVID-19 frauds
November 22, 2021 - Brandon Drain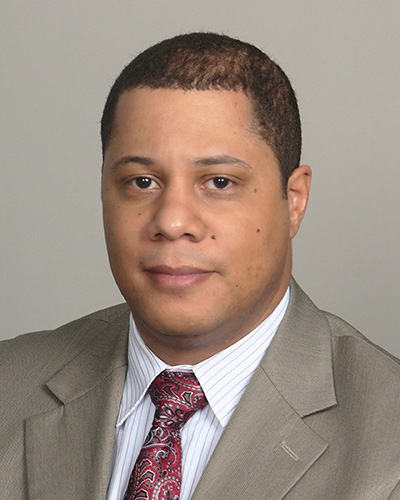 The MSU A-CAPP Center's Assistant Director of Research and Assistant Professor, Jay Kennedy, was called upon by Rep. James E. Clyburn, Chairman of the Select Subcommittee to testify November 17, 2021, on online COVID-19 misinformation regarding product and scheme threats facing Americans. This includes fake products, websites that sell unverified treatments, and fraudsters who portray themselves as legitimate service providers.
This testimony was brought forth in response to the salience of coronavirus misinformation being at a high point, especially in the online e-commerce presence. According to Kennedy, criminals have used the platform to sell fraudulent treatments, fake vaccination cards, fake religious and medical exemption letters and more.
The committee reached out in part because of the research Kennedy lead on COVID-19 frauds earlier in the year, where he and a group of dedicated researchers explored COVID-19-related fraud targeting and victimization, as well as the impacts of fraud on victims.
"This testimony highlights the expertise that Dr. Kennedy has to offer on this critical issue that impacts the public, along with the valuable contributions to the public from having a center like A-CAPP housed at MSU," said A-CAPP Director, Jeff Rojek.
The A-CAPP Center is an independent, interdisciplinary evidence-based hub whose activities focus on research, education and outreach designed to assist in protecting brands and products of all industries worldwide. The A-CAPP Center falls under the College of Social Science. Learn more at a-capp.msu.edu.