Angela Hall named College of Social Science's Faculty Excellence Advocate
January 13, 2022 - Jalen Smith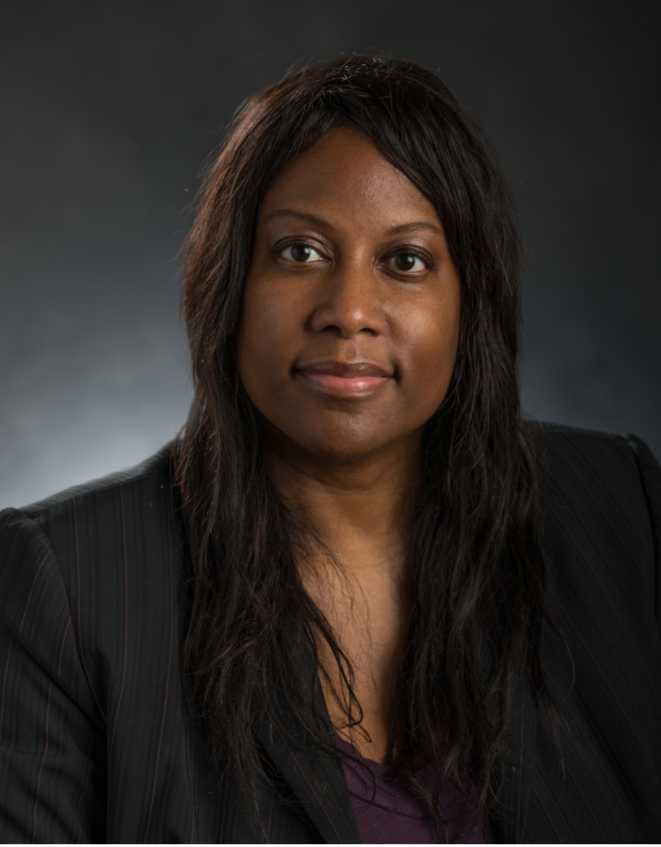 Angela Hall Ph.D. has been named the next Faculty Excellence Advocate for the MSU College of Social Science. The Faculty Excellence Advocate (FEA) serves as a link between the Dean's Office and the College's Department/Schools to help implement diversity goals and evaluation criteria related to the recruitment, retention, promotion, and professional development of tenure-system faculty, fixed-term faculty, and academic staff. The FEA also serves as liaison with the Office for Institutional Diversity and Inclusion during academic hiring processes. 
"I am excited about the opportunity to contribute to the College's initiatives surrounding diversity and inclusion. Moreover, as a scholar who has dedicated decades to understanding how organizations can make the work experience better for their employees, I am excited that this role will permit me to assist units in establishing best practices to create positive work environments by increasing both civility and inclusion," said Hall. 
"The college is thrilled to have Dr. Hall serve as our FEA. Her research experience will be of great value as we continue to create and sustain positive and inclusive work environments throughout our college by helping in the development, revision, and execution of our college's DEI and strategic plan goals," said Mary A. Finn, MSU College of Social Science Dean. 
Our college's previous FEA, Nwando Achebe Ph.D, currently serves as the College's Associate Dean of Diversity, Equity, and Inclusion and will work closely with Hall.  
"One of the best parts of this role is that I get to work closely with Dr. Nwando Achebe, our Associate Dean for Diversity, Equity, and Inclusion, who has been a thoughtful leader in innovative best practices to foster diversity, equity, inclusion, and belonging within the College of Social Science." Hall concluded. 
Hall is currently an associate professor in our School of Human Resources and Labor Relations where she has served as the school's Director of Graduate Programs and as Doctoral Coordinator. Dr. Hall also serves as our college's Coordinator for the Certification in College Teaching Program and the Graduate Student Mentor Liaison to the Graduate School (alongside Ann Marie Ryan Ph.D, Psychology). Hall's research interests and career background includes work in employment law, employee accountability, employee legal claiming, diversity and inclusion initiatives within organizations, strategic management, organizational behavior and human resources management.