Nwando Achebe named an American Council on Education Fellow
March 21, 2022 - Becky Jensen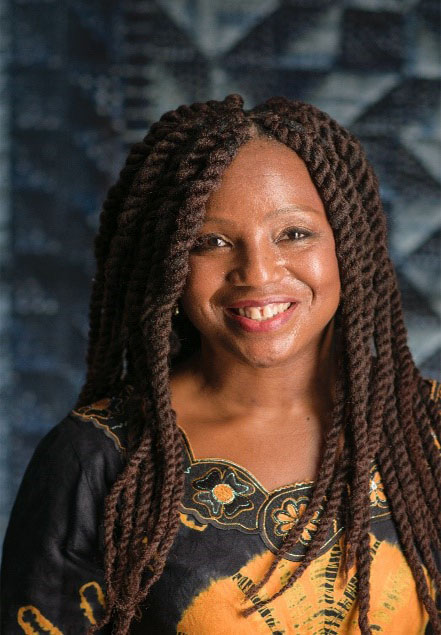 Following a rigorous review process, Nwando Achebe, the Jack and Margaret Sweet Endowed Professor of History, and associate dean for diversity, equity, and inclusion for the College of Social Science at Michigan State University, has been named one of 46 American Council on Education Fellows for academic year 2022-23.
"Dr. Achebe is a dynamic leader and accomplished scholar. She has done incredible work toward the advancement of diversity, equity and inclusion in our college, university and beyond," said Mary A. Finn, dean of the MSU College of Social Science. "We are thrilled that she is receiving this fellowship and cannot wait to see what she does next."
Established in 1965, the ACE Fellows Program is designed to strengthen institutions and leadership in U.S. higher education by identifying and preparing faculty and staff for senior positions in college and university administration through its distinctive and intensive nominator-driven, cohort-based mentorship model. About 2,500 higher education leaders have participated in the ACE Fellows Program over the past five decades, with more than 80% of fellows having gone on to serve as senior leaders of colleges and universities.
"The ACE Fellows Program embodies ACE's goal of enriching the capacity of agile leaders to problem-solve and innovate, and it fuels the expansion of a talented and diverse higher education leadership pipeline," said ACE President Ted Mitchell. "Fellows continue to excel in prominent leadership roles, and the potential of this new cohort to bring strong leadership to institutions across America greatly excites me."
"It is an absolute privilege to have been named an ACE 2022-23 fellow. ACE's immersive learning design will provide me with an unbridled opportunity to advance my commitment to institutional building and equitable change," said Achebe. "I expect to emerge more connected, and with broader knowledge to become a greater asset to MSU."
The program combines retreats, interactive learning opportunities, visits to campuses and other higher education-related organizations, and placement at another higher education institution to condense years of on-the-job experience and skills development into a single year.