Diversity Torch: Tamara Siblani
April 26, 2022 - Liz Schondelmayer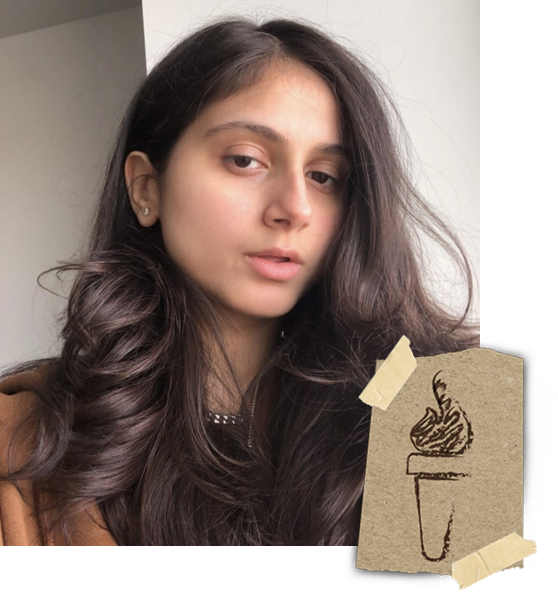 This Arab American Heritage Month, the Michigan State University College of Social Science is excited to celebrate the students whose work unites and uplifts the Arab American community at MSU - and no student exemplifies this work like junior Tamara Siblani.
Tamara was born in Michigan, but grew up in Lebanon. She came to East Lansing to pursue a degree in Psychology in 2019, drawn to MSU's campus by the promising academic programs and research opportunities. In addition to her Psychology major, she is also earning a minor in Leadership of Organizations.
On campus, Tamara is currently the treasurer of the Arab Cultural Society, a student-led organization that celebrates and raises awareness of Arab culture, traditions, and causes at Michigan State University. The club has over one hundred members, and hosts several events each year both for its members and those in the broader MSU community looking to learn more about the Arab Spartan community. 
Meeting new people has been one of the highlights of Tamara's MSU experience so far. "I've met so many wonderful people throughout my three years at MSU that have helped me navigate the college journey and brought me so much joy and laughter. I truly feel like I've made lifelong friends," Tamara reflected. 
As treasurer, Tamara is responsible for raising, allocating, and organizing funds so that the club can continue to support its members and host events throughout the school year. "During my sophomore year, I became deeply interested in the club, so when the time rolled around for e-board elections, one of the sitting board members at the time encouraged me to apply," Tamara explained. 
After graduating in 2023, Tamara is hoping to continue her education and pursue a master's degree before focusing on helping others overcome the cultural and social barriers surrounding mental health care.
"Growing up and seeing how much mental health was a taboo topic in my culture and across different cultures as well, I have always been really interested in learning about it and being a part of the conversation in support of mental health care," said Tamara. "In the future, I'm not exactly sure what I want to do yet, but I know that I am interested in studying cognitive behavioral therapy for my master's degree."
For Tamara, who is both Arab American and Muslim, the month of April is especially significant this year, as it is both Arab American Heritage Month and Ramadan, a month-long Islamic celebration of faith, family, and community in which participants fast from sunrise to sunset. 
"This month is incredibly important for me and my family. One of my favorite traditions with them is the first meal we have as a family when we're done with our fast for the day," Tamara said. "Even though I can't do this now while I'm on campus, I love helping my mom in the kitchen during Ramadan." 
Being from Lebanon, Tamara has had to navigate dealing with negative stereotypes about her heritage, religion, and culture - and encourages everyone to put more effort into understanding other communities. 
"I want people to know that Arab and Muslim communities are full of very welcoming people with a very beautiful and rich culture. If you ever enter an Arab family's home, they are going to take care of you - whether it's giving you food, water, or whatever else you need," shared Tamara. "Sometimes these positive aspects are overlooked due to the negative stereotypes that people tend to associate with Arab people, which is why I wish people would try harder to understand our culture and who we are."
---
Read more: