MSU academic team publishes research on parental behaviors to positively affect infant mental health
October 3, 2022 - Katie Nicpon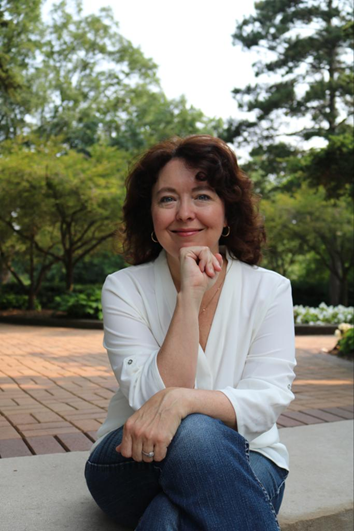 Over the summer, Michigan State University researchers published in Frontiers in Psychology, a developmental psychology journal, about parental behaviors that positively affect their children's mental health. Dr. Holly Brophy-Herb, professor from the MSU Department of Human and Development Studies (HDFS), was the lead author and is collaborating with a rich, multi-university team who are working on a series of papers focused on mind-mindedness. 
"Mind-mindedness is the caregiver's tendency to conceptualize their baby/toddler as a unique person with their own thoughts, goals, intentions, feelings, preferences – we call these mental states – and is characterized by the parent's mind-related comments to their very young children about the children's mental states," Dr. Brophy-Herb said. 
In their paper, "Stressed Mothers Receiving Infant Mental Health-Based Early Head Start (EHS) increase in Mind-Mindedness," the research team showed that mothers who were reporting higher parenting stress and who were also receiving home visiting services from specialists trained in infant mental health increased in their ability to engage in mind-mindedness with their toddlers, as compared to the equally stressed peers who were did not receive infant mental health-based EHS home visiting.
"Our research is important because it suggests that providing support to parents who are more stressed may help them to better understand what's going on in their babies' minds and what their infants and toddlers might be needing and wanting," she said. "Understanding your baby's mental states helps build a secure relationship with the baby, and that's good for parents and babies." 
Their research documents the important effects of mind-mindedness on child development. 
"Mind-mindedness only accounts for between 3% and 10% or so of parents' verbalizations to their children in play, but it is uniquely related to important child outcomes, such as attachment and self-regulation, beyond parental warmth and sensitivity," Dr. Brophy-Herb said. "So, it plays an important role in child development above and beyond being a warm and responsive parent." 
The research team includes Hailey Choi, assistant professor at Missouri State University; Neda Senehi, an SRCD Executive Branch Policy Fellow in Washington DC; Tiffany Martoccio, a Research Scientist at the University of Maryland; Erika London Bocknek, an associate professor at Wayne State University; and Rachel Schiffman, professor emerita at the University of Wisconsin-Milwaukee, and an undergraduate research team. "Although they have now graduated, the work could not have been completed without the stellar work and contributions of our undergraduate research assistants who are co-authors on our paper: Michal Babinski, Stephen Krafchak, Courtney Accorsi, and Roxanna Azmoudeh," Dr. Brophy-Herb said. 
Their research is one of the few studies to assess maternal mind-mindedness longitudinally over toddlerhood. 
"This study is also important because there are very few studies that have examined mind-mindedness over three years as we did," said Dr. Brophy-Herb. "We observed parent-child play interactions when children were about 14-months, 24-months, and 36 months of age." 
Their recent publication will be the first of several papers detailing the results and implications of their research.
"The purpose of our research is to examine key questions such as how mind-mindedness might change over time, how mind-mindedness might be different to reflect varying goals and practices between ethnic, racial and cultural groups, and how mind-mindedness is related to young children's developmental outcomes," Dr. Brophy-Herb said. 
To learn more about the MSU Department of Human Development and Family Studies, visit hdfs.msu.edu.