GEO Alum to Match de Blij Scholarship Gifts Through Giving Tuesday
November 17, 2022
Dr. Harm de Blij taught at Michigan State University from 1960-1969 where he specialized in geopolitical and environmental issues. His vision was to create a scholarship to recruit first-year students to major in geography. The de Blij endowment exists to help his vision come to life.
Your Support Will Make a Big Difference
Your support will impact the recruitment and financial support of undergraduates who major in the Department of Geography. A gift to the de Bilj Scholars provides students the opportunity to learn how geographical knowledge can be applied toward problems associated with human-environment interactions.
De Blij Scholar, Josh Pepper, said the scholarship has allowed him to pursue his passion in Geography.
"This program has made me feel very welcomed and included in the Geography Department at Michigan State University. I feel very confident working with faculty and peers where I know I'm valued."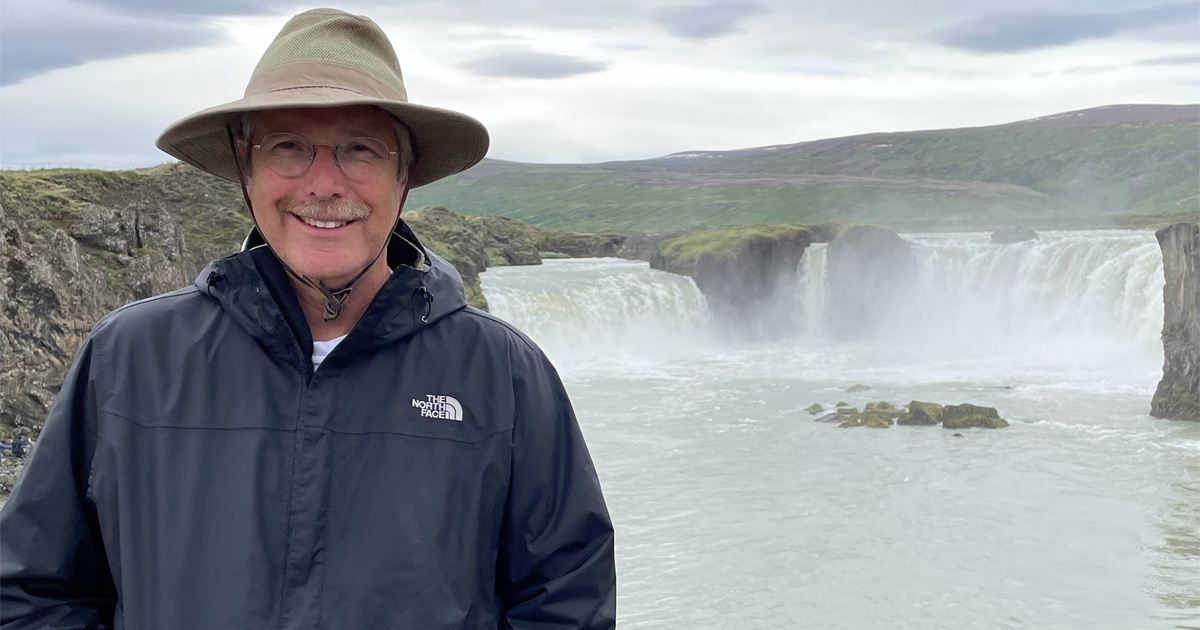 One Gift, Twice the Impact
Geography alum, and supporter, Tim Caywood (pictured right) is committed to keeping Harm's legacy alive.  Tim wants to support Harm's initiative to provide opportunities for students to make a difference. Join him in supporting the de Blij Scholars to "make it easier for bright young minds to discover a path in Geography". Tim will generously match the first $5,000 in gifts to the de Blij Scholars every dollar donated up to $5,000.   
MSU geographers advance knowledge about people and the environment, right here in Michigan as well as across the Earth, at scales ranging from your neighborhood to the entire planet. We use and teach cutting-edge approaches, including drones, satellite remote sensing, geographic information systems, and spatial data analytics.
Make a Gift by Mail:
University Advancement
Spartan Way
535 Chestnut Road, Room 300
East Lansing, MI 48824

*Make check payable to Michigan State University and write "Appeal 23OOPCF1GEOWK" in the note section.