Social Work faculty Deirdre Shires Awarded Grant to Study LGBTQ-Affirming Practices in Michigan Healthcare
December 6, 2022 - Emily Jodway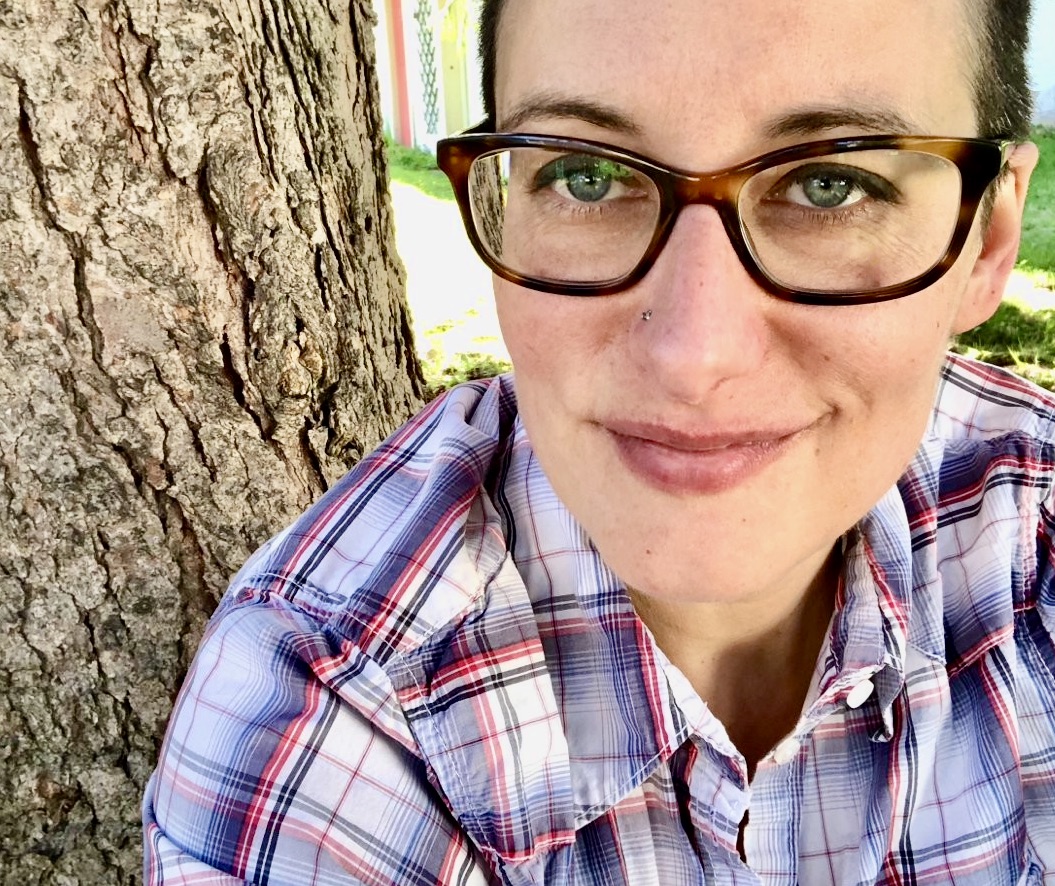 The Blue Cross Blue Shield of Michigan (BCBSM) Foundation recently awarded social work faculty member Deirdre Shires a grant to examine how prepared health centers are to serve LGBTQ patients. The research project, a collaboration with the Michigan Primary Care Association, is titled "LGBTQ-Affirming Primary Care at Michigan Community Health Centers". The goal of the study is to assess current healthcare practices and how they can be improved to better serve and support the LGBTQ community. 
"We already know quite a bit about ways to improve healthcare experiences for LGBTQ people, but this project will allow us to start to see how these best practices are tied to healthcare use and other outcomes," Shires said. 
LGBTQ individuals face a number of health disparities such as barriers to access, experiences of stigma, and discrimination, which can lead to an avoidance of healthcare, like primary care and regular checkups. Shires and her team (social work doctoral students Leonardo Kattari, Haley Hill, and Jen Hirsch, as well as community partner Michigan Primary Care Association) hope that through this study, intervention points can be identified that will directly influence care quality for underserved LGBTQ patients in Michigan. 
Through a series of interviews with Michigan primary care administrators, the study will identify the extent to which these providers are currently utilizing LGBTQ-affirming care, as well as their attitudes toward these guidelines. These guidelines include the use of inclusive language, patient non-discrimination policies, competently trained staff, and the creation of a welcoming environment. From there, surveys will be conducted with healthcare providers and staff about their attitudes and practices involving LGBTQ healthcare in order to assess the relationship between LGBTQ-affirming care practices and preventive care utilization among patients. 
The attitudes and practices of medical providers and staff, as well as the usage of any recommended guidelines, are critical to ensuring that LGBTQ-affirming care is available and accessible. The team hopes that identifying intervention points and filling in gaps on health center guidelines will lead to an increase in care quality and utilization of regular care and screenings by these individuals. 
"Having a place to go for primary care where you feel comfortable is important to everyone and can be a lot more difficult for LGBTQ people to find," Shires said. "Examining healthcare systems, healthcare delivery and the role of providers and staff will give us a better understanding of where best to intervene to make the biggest difference when it comes to primary care access for LGBTQ communities."
Shires is also a faculty member of the MSU Consortium for Sexual and Gender Minority Health, which is comprised of faculty and graduate students from social work, psychology, sociology, African American and African studies, criminal justice, and education. The Consortium serves as a coordinating resource for social science research in SGM health and aims to establish the College of Social Science at MSU as a national leader in SGM health research.