Shifting policies, shifting crops: MSU research to investigate agricultural innovation in post-socialist Romania under new NASA grant
December 7, 2022 - Diane Huhn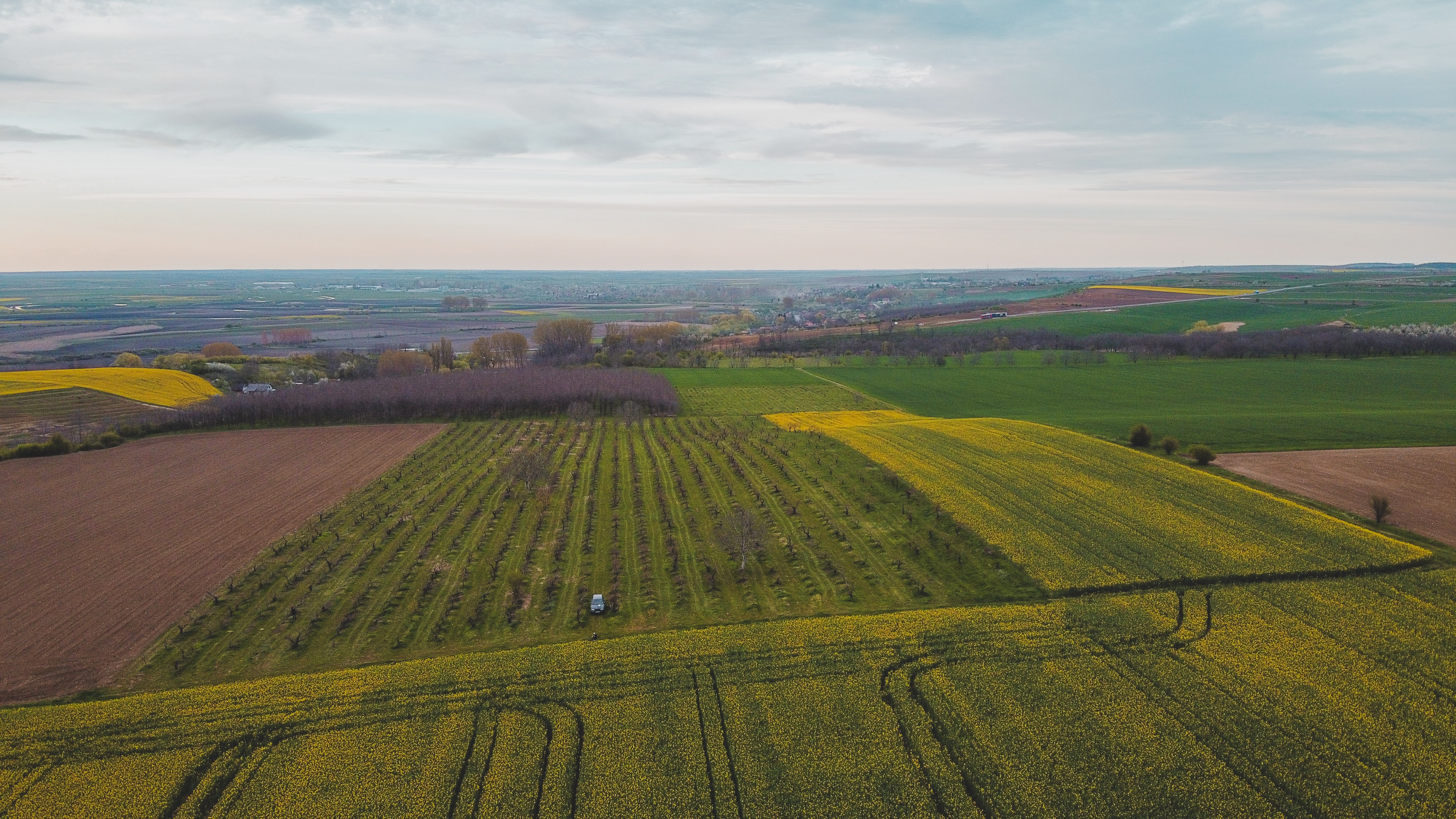 History has long demonstrated that shifts in a country's political, social, and economic landscapes can lead to significant changes in its physical landscape as well. This scenario is especially true for agricultural landscapes.
Under a new, nearly $1 million grant from the National Aeronautics and Space Administration (NASA), researchers at the Center for Global Change and Earth Observations (CGCEO) at Michigan State University will be investigating how a mix of geopolitical events and policies have altered agricultural land use patterns and the adoption of innovative farming practices in Romania.
"Studying agricultural change in post-socialist Romania offers the advantage of a series of abrupt policy shifts that enable us to track the effects of new regulations as well as voluntary programs on land use and land change," said Dr. Geoffrey Henebry, Principal Investigator for the project and a landscape ecologist and professor of Geography with a joint appointment in the CGCEO and the Department of Geography, Environment and Spatial Sciences. "For instance, the collapse of socialist regimes in Central and Eastern Europe in 1989 and the disintegration of the USSR in 1991 transformed landscapes quite dramatically across northern Eurasia, particularly in the agriculture and forestry sectors. These changes can have far-reaching  impacts beyond the borders of the individual nations."
Under the 3-year grant, titled Institutional Forcings on Agricultural Landscapes in Post-Socialist Europe: Diachronic Hotspot Analysis of CAP Influences on Agricultural Land Use in Romania 2002-2024, the team will use a combination of satellite imagery, on-the-ground surveys, and in-depth interviews with farmers to evaluate how a series of events triggered significant agricultural changes in Romania over the past two decades. This series includes Romania's entrance to the European Union (EU) in 2007, subsequent agricultural policy reforms instituted by the EU in 2013 and in 2020, as well as the repercussions of the February 2022 invasion of Ukraine by Russia.
Countries in the European Union are subject to the Common Agricultural Policy (CAP) that shapes and regulates agricultural activities across the EU. The CAP has multiple aims and programs to support farmers with incentives such as livelihood payments to improve productivity and programs to tackle the effects of climate change and protect the environment, all while promoting sustainable rural development. Yet, some CAP programs and incentives have not been realized equally by Romanian farmers.
"We are interested in getting a better understanding of which factors help farmers to enroll in these new programs or adopt new technologies," said team member Dr. Elizabeth Mack, an associate professor of economic geography at MSU. "In particular, we know that significant digital divides exist between post-socialist countries like Romania and other EU nations. How does the availability and cost of the internet and cell phones affect farmers' ability to engage with agricultural educators and innovative local farmers?"
In addition, the team will investigate the impacts of another significant event—the second Russian invasion of Ukraine. Romania borders Ukraine to the north and east. "We expect to see clear consequences of the war on Romanian agriculture," said team member Dr. Monika Tomaszewska, a post-doctoral researcher with the CGCEO. "While the conflict is having regional and international economic ramifications, of particular concern in Romania is how limited fertilizer supplies and higher prices may affect crops in 2023 and 2024."
Henebry, Mack, and Tomaszewska will be enlisting the help of collaborators Drs. Igor Sîrodoev and Ioan Ianoş to facilitate the surveys and fieldwork in Romania. Dr. Sîrodoev is a professor and researcher at the Ovidius University of Constanţa in Romania. He recently spent six months in East Lansing as a Fulbright Fellow with Henebry's research group at MSU. Dr. Ianoş is the leading senior geographer in Romania with broad interests in spatial planning, urban-rural interactions, and policy impacts on urban and rural development.