MSU Economics assistant professor Ajin Lee researches health inequities and teaches students to think like an economist
December 14, 2022 - Katie Nicpon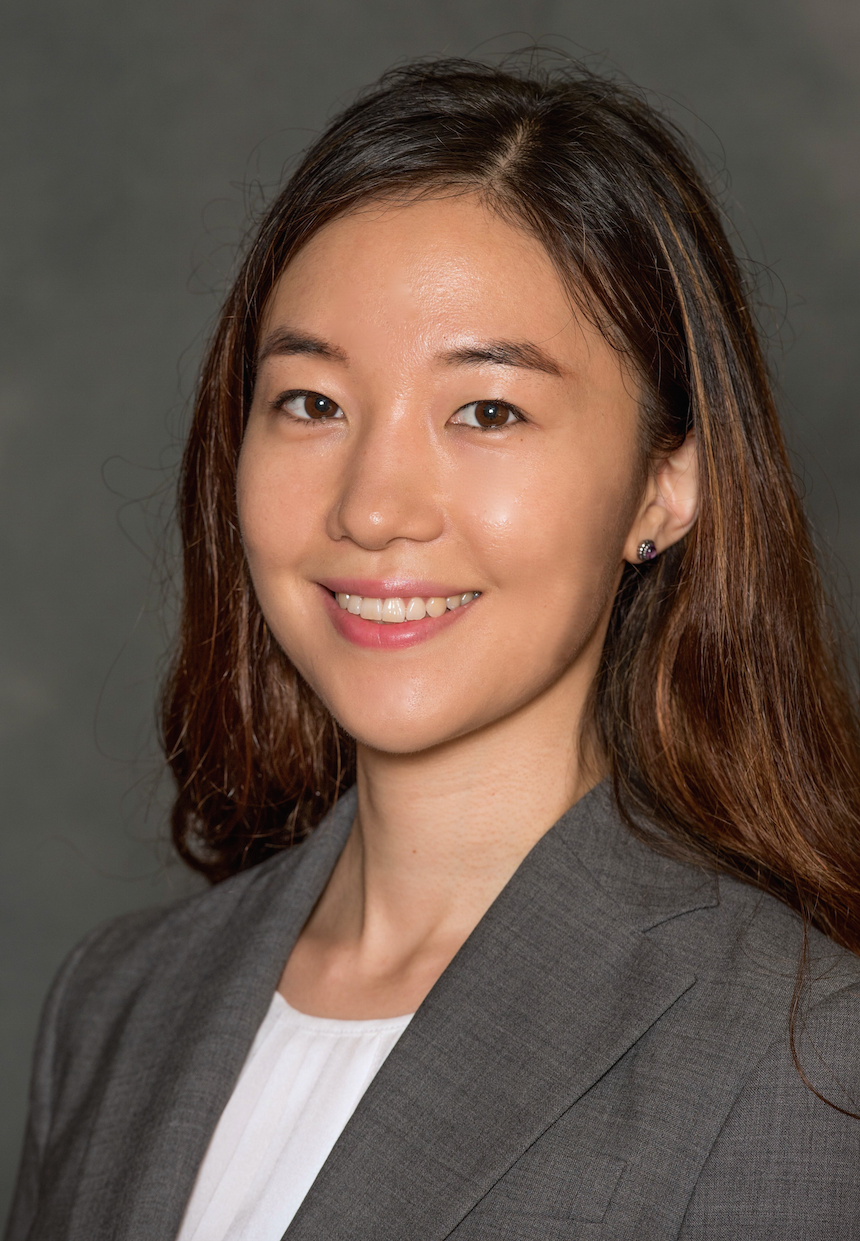 Ajin Lee, Ph.D., assistant professor in the MSU Department of Economics, researches the determinants of health and well-being in addition to the government policies that target populations who are underserved, especially in a country that spends so much on health care. 
"First of all, health care spending is notoriously high in the United States. In 2020, the US spent $4.1 trillion on health care, roughly 20% of Gross Domestic Product," said Lee. "Spending on public health care has grown particularly fast in recent years, representing about half of overall spending in 2020. Understanding the effects of these federal dollars as well as finding ways to improve efficiency in the healthcare industry are thus an important area of research."
In particular, her research has focused on the role of public health insurance programs in improving infant health as well as long-term outcomes. 
"Somewhat unsurprisingly, there are large inequalities in health at birth" Dr. Lee said. "For example, the incidences of low birth weight and prematurity are much higher among children of lower-educated and lower-income mothers than among children of higher-income, higher-educated mothers. What is more surprising is that these indicators of health at birth are strong predictors of future outcomes, such as educational achievement, adult earnings, as well as future health. I was fascinated by these relationships and became interested in understanding the determinants of infant health and ways to improve infant health through various types of interventions."
Her paper titled "How Do Hospitals Respond to Managed Care? Evidence from At-Risk Newborns" makes an important contribution to the field by examining how different types of payment systems in public health insurance affect hospital practice styles, costs, and infant health, focusing on low birth weight infants. Building on the existing literature that focuses on the effects of public health insurance on beneficiaries, this paper considers the impacts on health care providers, broadening our understanding of the determinants of health. In the paper, she found that providing appropriate incentives to providers can reduce costs without harming observable health of patients. 
"In a follow-up study, I also examine how exposure to different types of payment systems at birth affect longer-term insurance retention and find that children who were assigned to a system that emphasizes preventive care tended to retain public health insurance benefits for much longer, indicating long-term benefits," she said. 
Her research interests have also expanded to other vulnerable populations who receive benefits from public health insurance programs, such as people with disabilities and the elderly. Currently, she is working on multiple projects that focus on long-term care in the US and how different payment systems may exacerbate or reduce health disparities among the elderly. In the future, Dr. Lee would like to continue studying various sources of inequalities in health and policies that may address them. 
This past academic year, Dr. Lee was selected as a visiting professor for the Stanford Institute for Economic Policy Research.
"I got to interact with several prominent researchers in my field, got access to proprietary data through Stanford, and won a National Institute of Health grant with Stanford researchers," she said. "It was a productive year, and I wouldn't have been able to experience it without the support of our department and MSU."
In addition to her research, Dr. Lee enjoys teaching courses in public finance, public policy and health policy.  
"In all my courses, I enjoy teaching the tools of economic analysis and training students to 'think like an economist.,'" she said. "I like to design courses with a student's own research project as the final output. Given a research topic, we ask several questions like 'Why is studying the question important,''What is the ideal empirical setting to answer the question,' and 'What are some challenges in answering the question?' It is most rewarding to see students grow and achieve something of their own by the end of the course."
Through her courses, Dr. Lee would like to help students think more critically in processing information and solving various problems outside of the classroom. Through experiencing the process of academic investigation, she hopes students will be better positioned to work independently in both academic and non-academic settings.
Dr. Lee chose to join the MSU Economics because she was impressed by the collegial environment of the department, and she continues to be impressed by how each member of the department is willing to help and invest in each other and in the department for the better. 
"I am grateful for MSU and the economics department's effort to improve diversity in our profession. Our department has produced an introductory video that aimed to promote diversity in the undergraduate economics major and has held workshops to discuss issues related to being a woman in the economics profession, and I've been happy to be part of them."
When asked about a fun fact about her, Dr. Lee mentioned while she writes with one hand, she doesn't have a dominant hand in other things. 
"I'm--what my husband calls 'ambiguous'-dexterous. Before I actually try an activity, it's hard for me to tell which hand I should be using. For example, I play tennis with my left hand but catch a ball with my right. I chop things with my left hand but peel things with my right."
To learn more about Dr. Lee's research and publications, visit econ.msu.edu.