College of Social Science celebrates fall graduates, awards honorary degree to Marta Tienda
December 19, 2022 - Emily Jodway
Over 5,000 graduates, including students from the College of Social Science, gathered at the Breslin Center on December 16 and 17 for Michigan State University's fall semester commencement ceremonies. The celebrations included the handing out of an honorary degree in social science to Spartan alumna Marta Tienda. 
Doctoral, master's and educational specialist degrees were handed out on Friday, while baccalaureates received their degrees on Saturday. Tienda addressed graduates at Friday's commencement.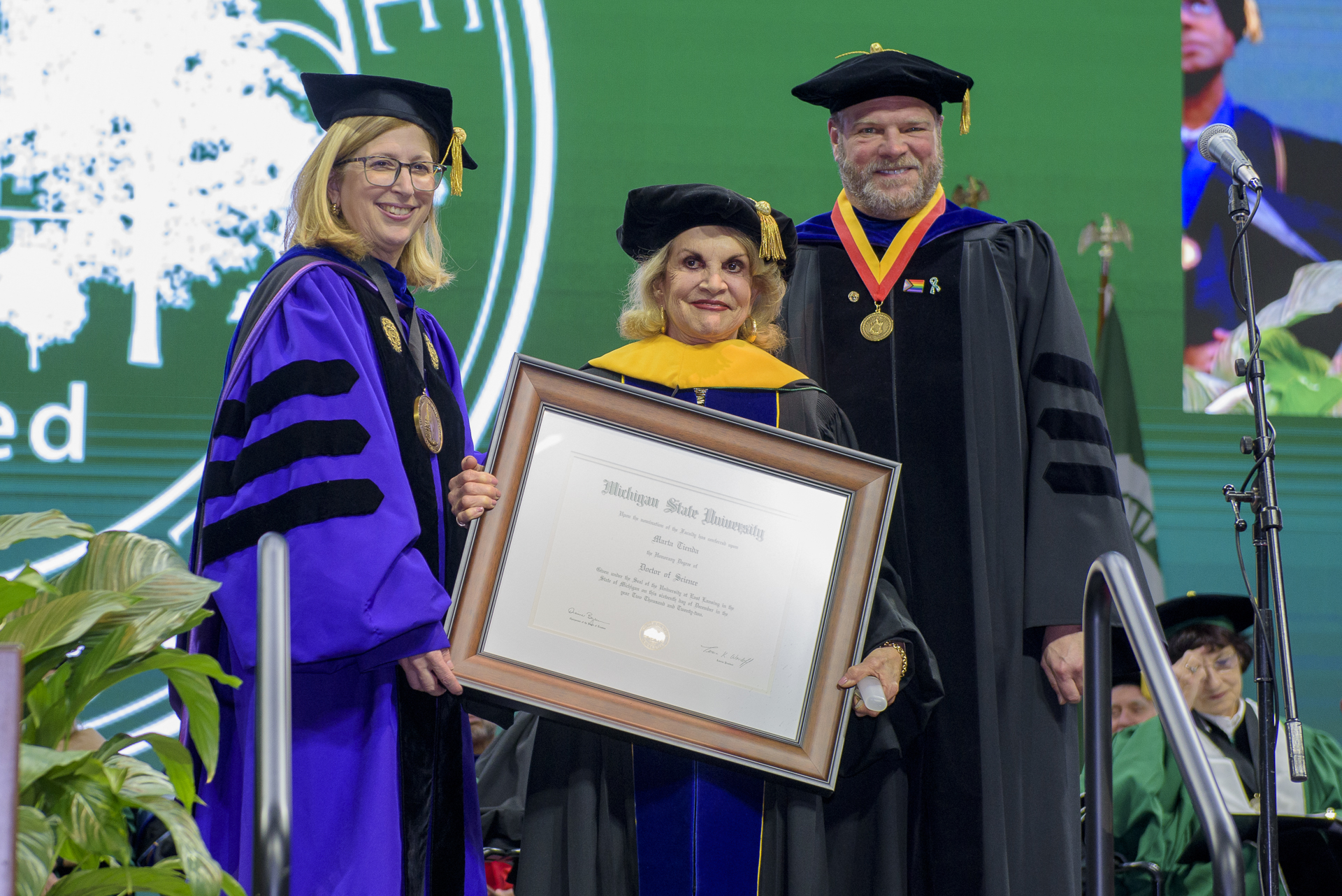 Tienda earned her bachelor's degree in Spanish from Michigan State before going on to receive a master's and a Ph.D. in Sociology from the University of Texas at Austin. With over 20 years of social science experience behind her, Tienda currently serves as a professor emerita in the Department of Sociology at Princeton University. She is president of the American Academy of Political and Social Science and a member of various boards, including the Urban Institute in Washington, D.C. She is the founding director of the Latino Studies Program at Princeton and holds additional affiliations with the Office of Population Research and The Princeton School of Public and International Affairs.
Tienda's research focuses on racial and ethnic differences in measuring social inequality, and how various social arrangements and life course trajectories affect socioeconomic inequality. She is currently in the midst of a long-term study on adolescent romantic relationships.